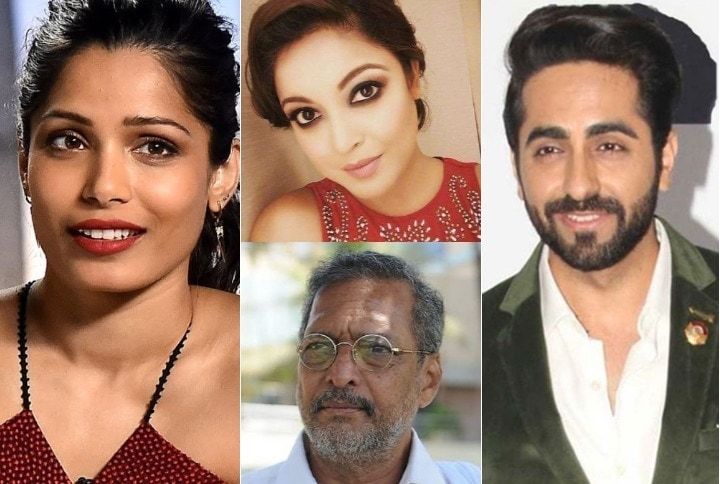 Tanushree Dutta began the #MeToo movement in Bollywood after she spoke about facing sexual harassment at the hands of Nana Patekar on the sets of Horn Ok Pleasss 10 years back. Ever since then, a lot of celebrities have spoken their mind about the scenario. After Priyanka Chopra, Daisy Shah and others, Love Sonia actress Freida Pinto shared her thoughts on the same. Frieda took to Instagram to pen her thoughts and wrote,"I don't need to know her personally, neither have been present on that horrendous day she got bullied, abused both sexually and psychologically, intimidated and shut down in order to corroborate her story. However, I do know what Truth, Hurt and Abuse sounds like. "
Check out Frieda's post!
Apart from Freida, even Ayushmann Khurrana in an interview with DNA revealed that people who are trolling Tanushree for voicing her opinion should show some empathy.
Ayushmann said,
They should show some empathy. At the same time, an equal opportunity should be given to both the sides to justify themselves. It doesn't matter whether she's taken time (to speak about it) or not. Whatever was wrong was wrong and there's no time limit to it. Whether you want to come out in the open, it's your prerogative. Let's just be fair to both the sides, that's more important.
What are your thoughts about it? Do let us know.