As self-confessed fashion junkies, we can easily spot just how invested Virat Kohli is not only in his career as a cricketer but also in the fashion world. Proving this is his latest collaboration with PUMA—where he created a sneaker designed to represent who he is.
His personal style is simple and minimalistic and the Basket Classic one8 shoe that he designed in collaboration with PUMA, reflects just that. Each time we spot him at the airport or out on a date with his ladylove, Anushka Sharma we can tell that his personal style is timeless, classic and one that reflects his personality quite ideally.
That's why Virat picked the old-school silhouette of the PUMA Basket as a silhouette to create his Basket Classic one8 sneaker. Here's how the design is a perfect reflection of Virat Kohli himself:
The base colours of the sneakers are taken from the ones he spent most time wearing i.e blues and whites.
The gold stitch design on the sneakers is inspired by the seam of a cricket ball.
The perforations on the shoe are inspired by the perforations in his batting gloves.
Look closely and see if you can spot these details:
PUMA Basket Classic one8 by Virat Kohli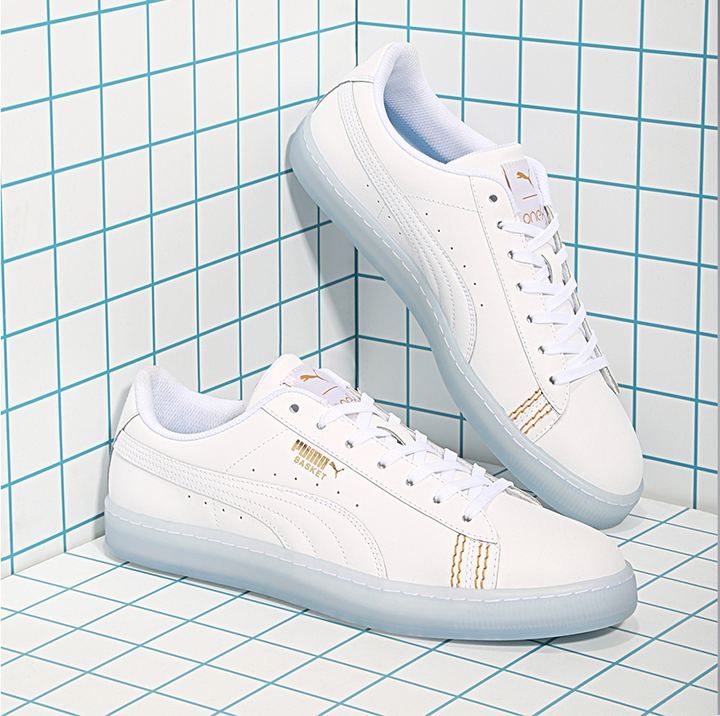 PUMA Basket Classic one8 by Virat Kohli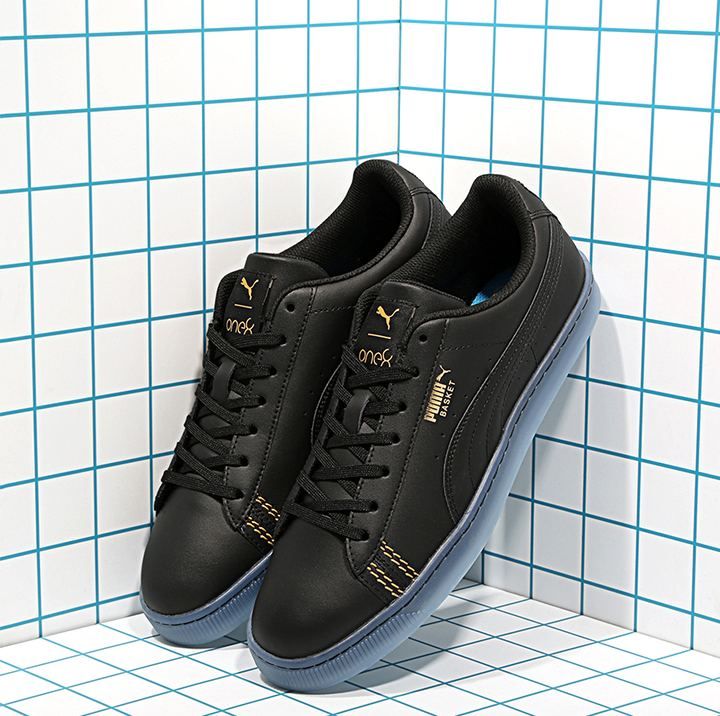 PUMA Basket Classic one8 by Virat Kohli
Virat created them in black and white so they can match literally anything you wear. Looking at these sneakers you can tell that he likes to keep it old-school yet personalised. His keen eye for detail that we've witnessed in multiple nail-biting cricket matches manifests itself here in the details of this sneakers too. But we've gotta say that the soul of the shoe lies in its sole (pun intended) and we cannot wait to get our hands on it. The translucent blue sole of the shoe is said to reflect the way Virat lives his life—with honesty, wearing his heart on his sleeve.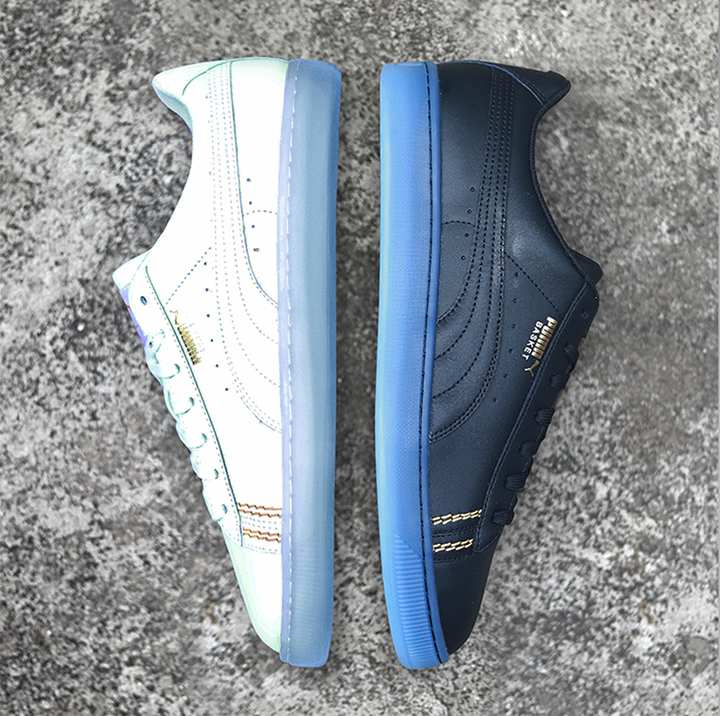 Here's a sneak-peek from Virat himself. Check it out:
What do you think of these sneakers by Virat Kohli? Let us know in the comments below!
*This post is in partnership with PUMA India.