These 7 Celeb Couples' #GroomYourManChallenge Will Make You Wanna Do It With Bae Too!
Alisha Fernandes , 16 Nov 2018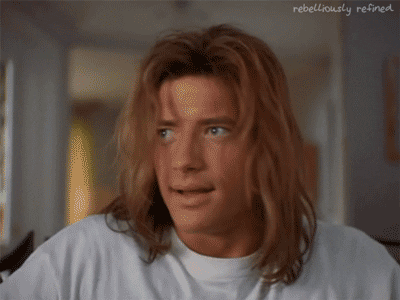 The other day we took a poll at the office about how many of us prefer bearded men versus clean-shaven men and although the results were skewed towards bearded bros, the final takeaway or rather, realisation, was something else altogether. Most women might have a preference when it comes to facial hair but ultimately, nothing is as important as being well-groomed, and in that 'requirement' the room was unified. That's why Brylcreem India's #GroomYourManChallenge is as essential as it is fun because it very simply shone a light on the fact that grooming is all-important. If you find yourself thinking, "Mmmm, I dunno…" allow me to just say 8 words to you: Brendan Fraser's transformation in George Of The Jungle. If you don't know the reference, please go watch the movie now, it's a '90s classic. And if you have, well then, there you have it; grooming can take you from zero to hero. And if you don't care about Brendan Fraser, think about Shah Rukh Khan's transformation in Rab Ne Bana Di Jodi or Akshay Kumar's in Action Replayy and tell me you don't understand the importance of grooming. And speaking of heroes, just look at these handsome hunks and their beautiful WAGS take up this challenge and just ace it! Before that, let's tell you a little about the challenge itself that took the celeb universe by storm!
What is the #GroomYourManChallenge & why you should care about it?
The #GroomYourManChallenge is a pass-it-on challenge that celebs took on in the Insta universe that revolved around wives and girlfriends coming to the rescue of their grooming-challenged partners and showing them just how easy it is to be and stay well groomed. And it's so important to be well groomed in this day and age because men are realising more and more that when you look good, you feel good and also, in terms of equality, it's not just the woman's job to take care of her appearance, it goes both ways. As it should. Plus, with Brylcreem's products, it's so easy and it takes such little time that there are just no excuses anymore. You know?
Take, for instance, their Hair Wax and Hair Gel. If you want a glossy look and strong-hold, the gel is your guy, while if you're more of a matte person, but still want your style to last, a just a dab of the hair wax is enough to style your hair in a jiff.  And if it's your daadi that needs your help, no sweat, you have a choice of a beard oil, a beard balm and a beard wash too! The oil helps growth while also keeping stray strands in place and smells like a dream, while the balm nourishes (thanks to the Vitamin E), moisturises and lends shine. Plus it helps your facial hair look sleek and sexy! And finally, the face and beard wash is a must for all because it takes care of itchiness with the help of cooling menthol and it is super refreshing for the same reason!
Ravi Dubey & Sargun Mehta
Prince Narula & Yuvika Chaudhary 
Karan Kundra & Anusha Dandekar
Nakuul Mehta & Jankee Parekh Mehta
Keith Sequeira & Rochelle Rao 
Rithvik Dhanjani & Asha Negi
Aamir Ali & Sanjeeda Shaikh
Don't forget to follow Brylcreem India on Facebook, Twitter & Instagram.