7 Ways To Get The Best Beauty Sleep Of Your Life
Natasha Patel , 22 Nov 2018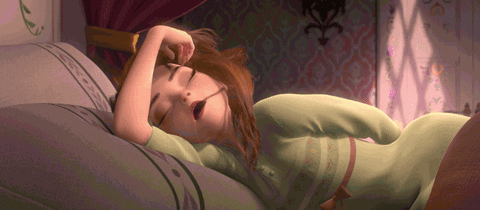 Crazy work hours, stress, anxiety, attending social events, parties and so on, could eventually take a toll on your skin. And while concealers and colour correctors do tend to ease up half of the sallow and tiredness, it's essential to get the necessary shut-eye. We all know that sleeping for 7-8 hours is the minimum we need when it comes to a person's mental and physical state of being.
To ensure your lifestyle doesn't take a toll on your skin, and in order to wake up fresh every morning, here are a couple of tips that can maximise the actual meaning of the term 'beauty sleep'.
1. Sleep Apps
This is one of the quickest ways to fall asleep peacefully. Sleep apps offer up a number of soulful and relaxing sounds that make it easy to keep your mind at rest.
2. Silk Pillowcases
Just like your mind, your skin needs some RNR too! Silk pillowcases are soft and let the skin breathe. They're also super gentle and cause less friction between your skin. The pillowcase also helps in keeping wrinkles and fine lines at bay.
3. Face Massager
Give your skin a mini workout right before bed by using a facial massager. It can be battery-operated or it can be tools that tighten and firm—either way, your skin needs some kind of blood circulation.
4. Candles
Candles, incense sticks and other kinds of aromas can instantly make you feel calmer and more relaxed. Lavender, jasmine, and sandalwood are the preferred ones. These scents can even make you fall asleep faster.
5. Tea
Sipping on some tea before bed can also help you drift off to sleep better. It's great to soothe your mind and relax your muscles. Just stay away from black tea as it contains caffeine.
6. Comfy PJs
Cotton or silk pyjamas not only can keep your skin soft and smooth. But because of its comfortable and easy fabric, you're more likely to get better sleep.
7. Eye Mask
Everyone needs a good amount of shut-eye. So if you have factors like street lights coming through your window, it'll be better to use a mask to block it out. Sleep masks are great to induce a sleepy state due to the fact that our brains sense the darkness and produces melatonin (aka, the chemical of sleep).
Do you currently follow any of these steps before you hit the bed? Let us know your night routine in the comments below!
Follow @missmalinifashion and @missmalinibeauty on Instagram for more updates.