Srishty Rode got evicted from the Bigg Boss house last night. Not many were expecting her eviction as she was a rather strong contender and, in my opinion, competing against far weaker contestants. However, now that she is out, the TV actress broke her silence on her alleged love affair with fellow housemate, Rohit Suchanti, amongst other things.
She told SpotboyE:
I don't know what his intentions were. But I would really like to accept the fact that I have found a very nice and caring friend. He supported me a lot when I needed him. So, I appreciate this side of him.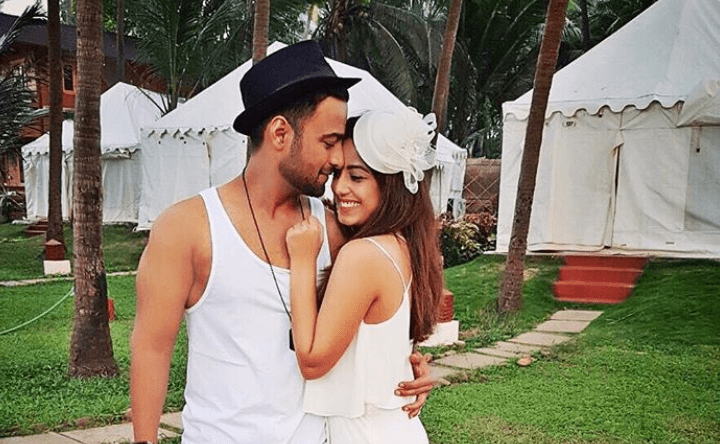 She also spoke to IANS and denied any sort of romantic inclination with Rohit:
Rohit and I are just good friends. I have a boyfriend (actor Manish Naggdev) and I love him a lot. Rohit respects the fact that I have a boyfriend outside the house and he never crossed his limits.
There were also some comments that Srishty's is imitating Hina Khan's style sense from Bigg Boss 11, which the actress immediately dismissed. She told Spotboy E:
Why do you think any actress from the same industry would like to copy someone? If you see Megha and Jasleen, they also have the same collection of nightsuits. So, are they trying to copy me? Or anyone in next season may also come with the same kind of dresses and nightsuits, then people will say "Srishty ko copy kar rahi hai". Just because coincidentally, I was wearing similar nightsuits it doesn't mean I was copying Hina Khan. This is not fair, I think. Everyone works hard on themselves aur kisi ke hardwork ka credit kisi aur ko dena is not fair. Hina has worked hard for her looks. I have worked hard for my looks.
Reportedly, Srishty also felt that Shoaib Ibrahim's open letter, which condemned her famous "Saiyaan Bhaiya" comment, was unnecessary as she had already apologised to Dipika Kakar for saying it. And lastly, the Saraswatichandra actress felt that Jasleen Matharu should have been evicted instead of her.
The reason?
Because she is doing nothing inside other than unnecessarily screaming and poking her nose in others matters.
Surviving more than 2 months in the house is an achievement, nonetheless. Good luck for your future endeavours, Srishty!