Sanjay Leela Bhansali is one of the top directors in Bollywood with his work being recognised all over the world. The director, who is known for making his films a visual treat, received one himself recently. SLB spent this Thanksgiving in the U.S.A. where he was honoured at a lavish and exclusive dinner hosted by the founder-chairman of the AVG Group of Companies, Shalabh Kumar and his daughter, Manasvi who is a former Miss India and an actress. The dinner was hosted at the Houdini Estate in Los Angeles and only had a handful of distinguished guests from the business and industry invited for the evening. Manasvi took charge of the entire event and the decor's inspiration came to her from none other than SLB's films and the colours he uses the most – red and gold.
The Thanksgiving feast included an array of Indo-American delicacies including some of our desi favourites. The menu covered the classic Assorted Naan, Butter Chicken, Jeera Rice and a contemporary take on Indian desserts like Gulab Jamun Cheesecake and Carrot Halwa Cornetto etc.
Talking about the dinner's prep, she said:
I am a great fan of Sanjay Sir's work. I did the interiors keeping in mind the colors he uses the most in his films, red and gold. I designed a very Royal look with red and gold linen, red roses and tulips in flowers chandeliers but at the same time gave it a little antique look with aged mirrors etc.
The decor left Sanjay impressed and he went on to compliment Manasvi's talent. She revealed to us saying:
I wasn't expecting him to say something so nice! He said it was just like his sets that take months to design and he even took pictures of it. He also mentioned that, if I ever think of art direction he would like me to be in the production design team for his next project.
She went on to say:
Coming from him it means a lot because he is a true artist and also my favourite filmmaker.
The soirée truly looks mesmerising and is quite an impressive feat considering Manasvi pulled it off at such a short duration. And she looked stunning herself in her Oscar de la Renta and jacket is Maticevski.
Here are all the photos from the lavish dinner and it's making us wish we could witness it ourselves!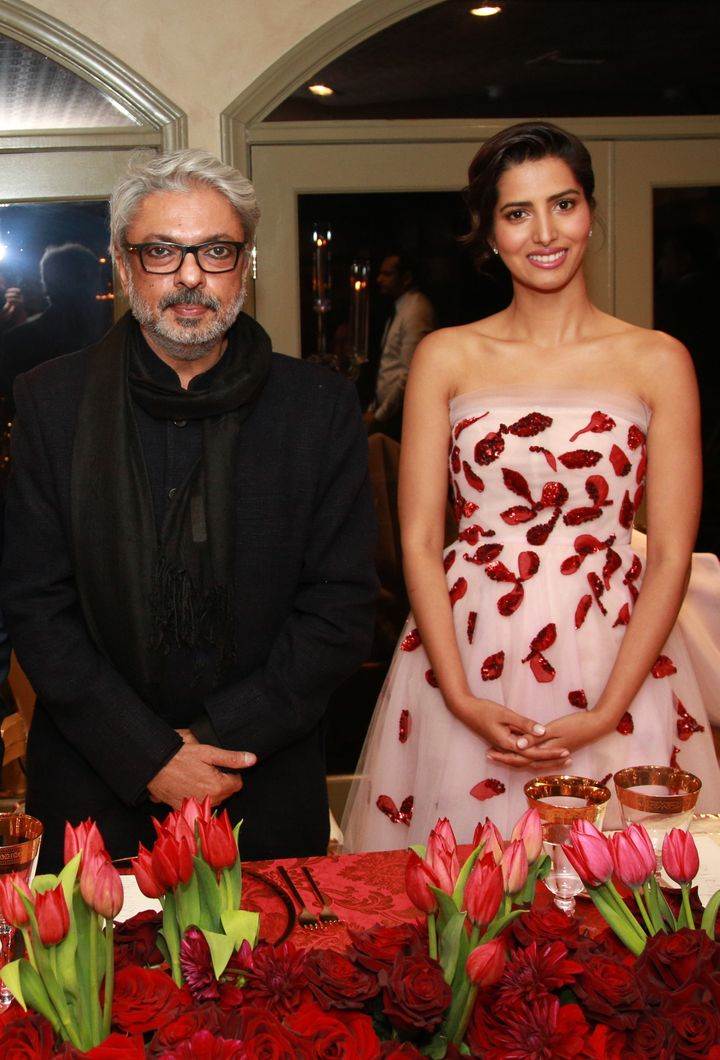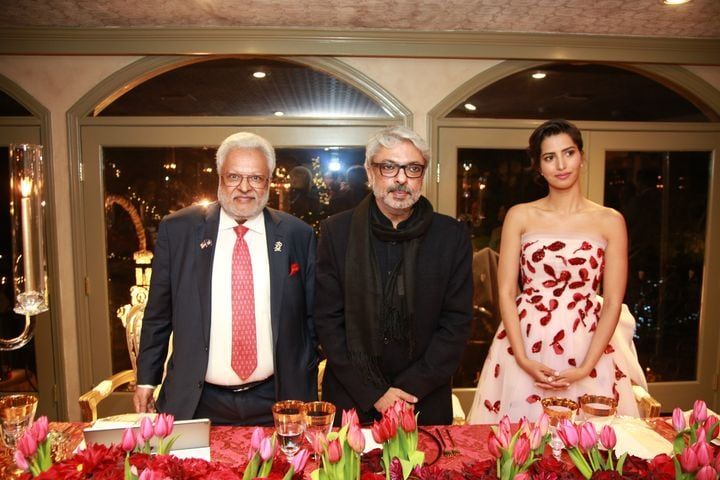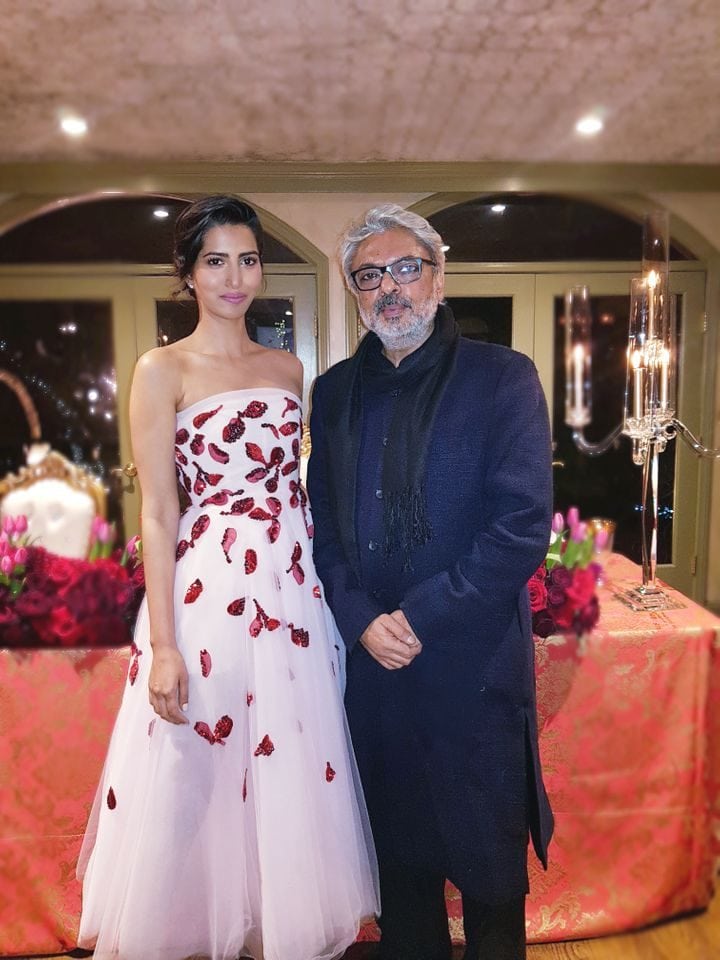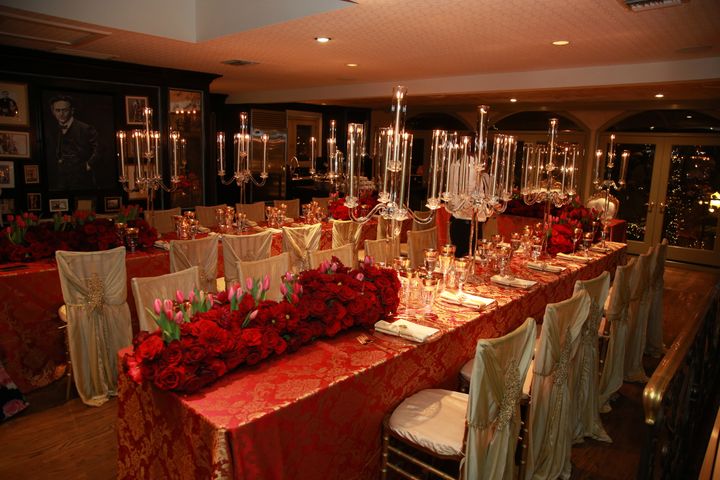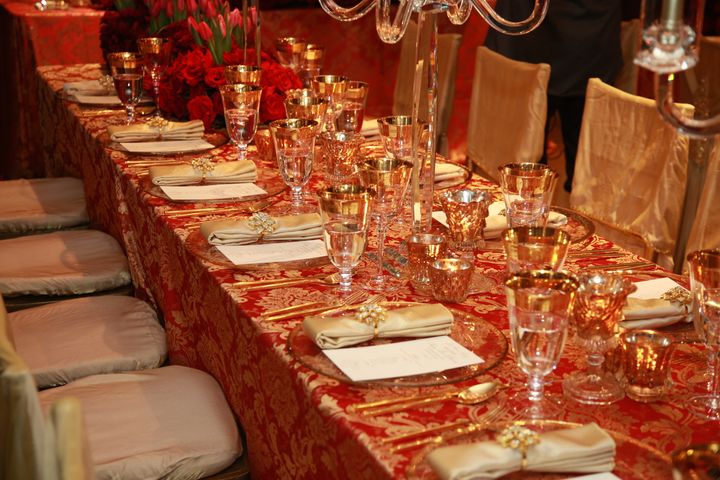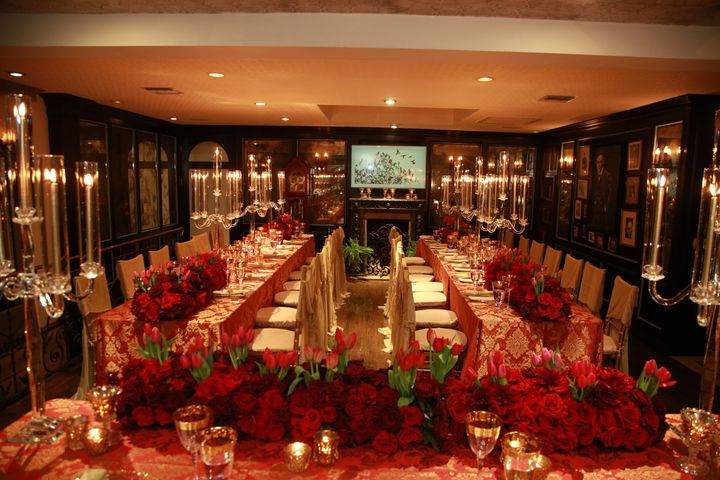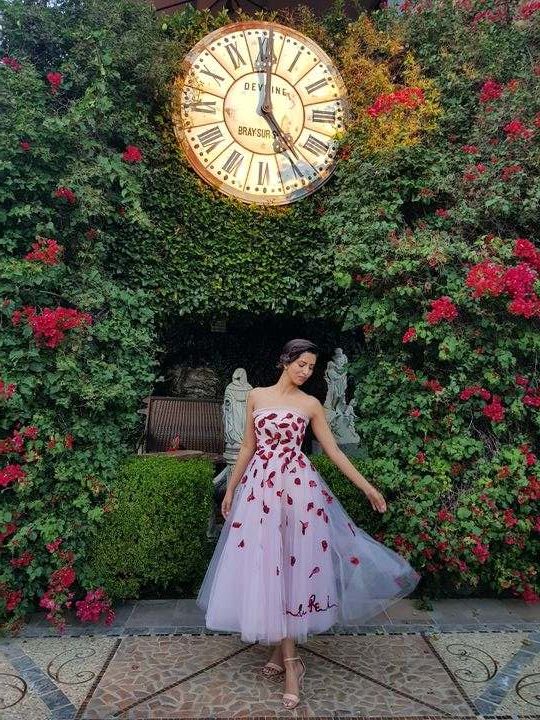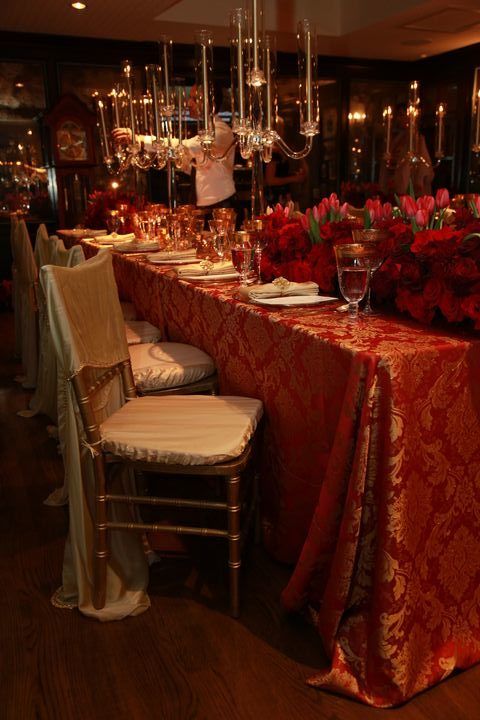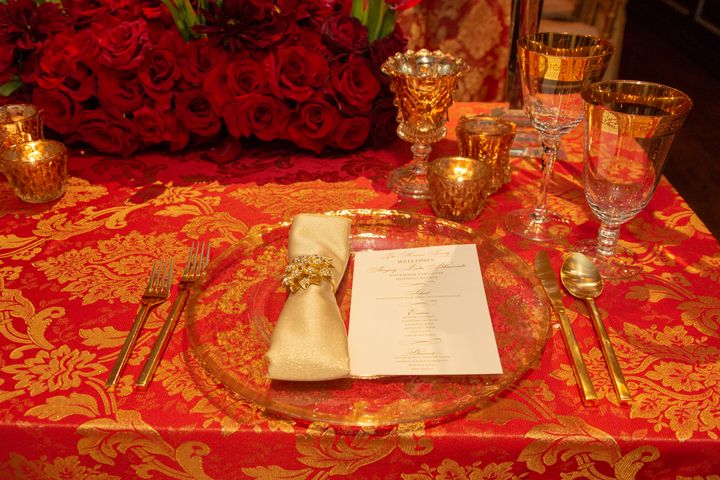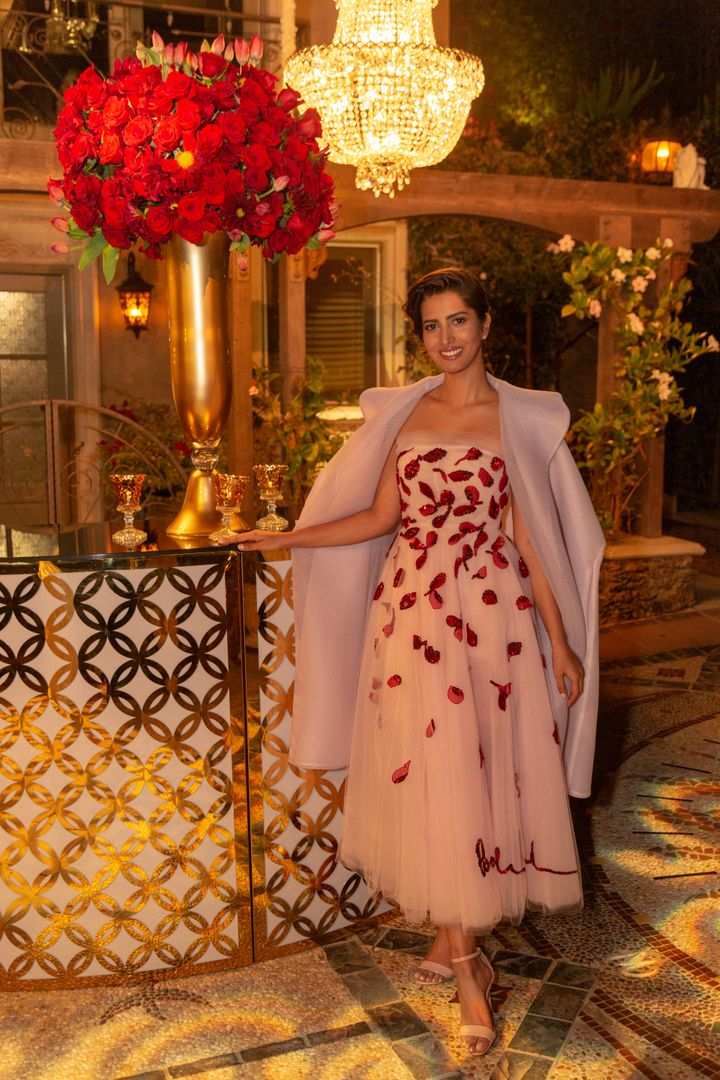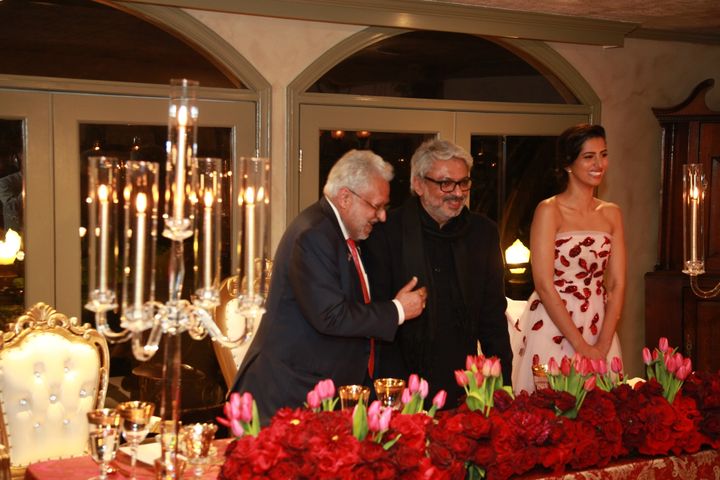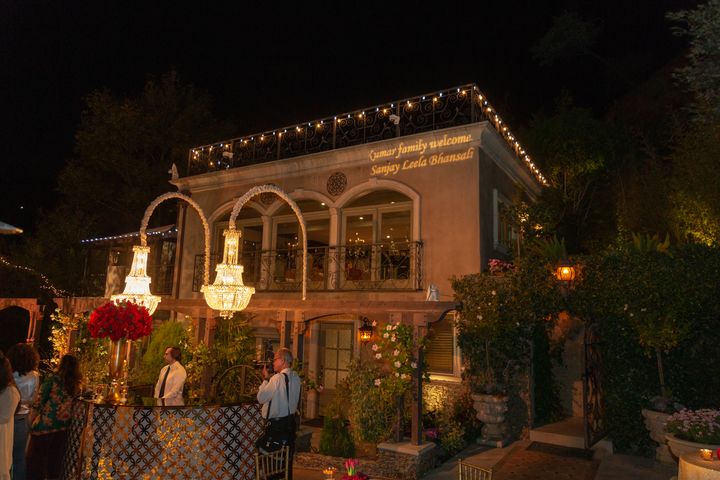 It looks like a truly grand affair, doesn't it?