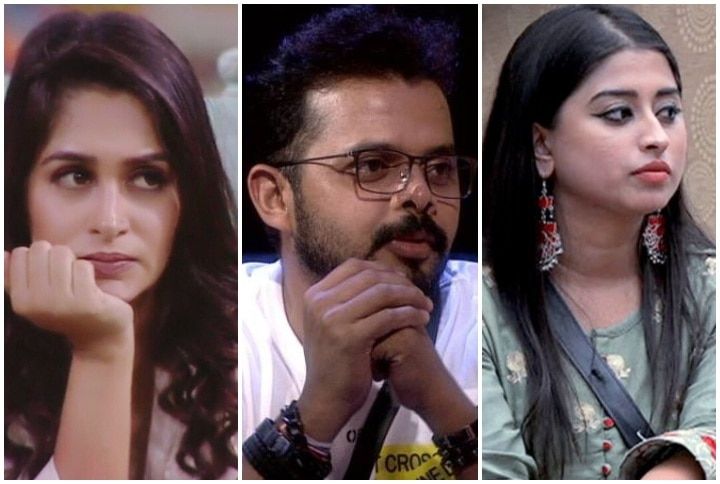 This season of Bigg Boss has not had the same kind of buzz as the previous seasons but that doesn't mean there was no drama in the house. We may or may not get to see anything else in the house but one thing is guaranteed- fights. Season 12 of Bigg Boss has also witnessed some altercation between the housemates. Some have been personal comments, some turned ugly and some fights which actually made the contestants walk out of the house. Here we are listing some of the major fights that have taken place in the house this season, till date.
Srishty Rode – Sreesanth's verbal spat
For one captaincy task, the housemates were divided into two teams- Red and Blue. During the task, Rohit Suchanti and Deepak Thakur tried to stop Megha Dhade and got physical during the process which annoyed Sreesanth and led him to slam them. Srishty, who is the sanchalak of the task, was seen defending Rohit and Deepak's behaviour. This led to a rift between Srishty and Sreesanth and they ended up in a verbal fight.
Urvashi Vani – Deepak's captaincy fight
Another captaincy task which turned into a fight was between Urvashi and Deepak. While the two were discussing the captaincy task in the bedroom area, their conversation turned into an ugly fight. Deepak was seen telling Urvashi that if she wanted to be a captain, she had to come and talk to him. To this, Urvashi replied that she didn't need to beg in front of Deepak to be the next captain, and they both lashed out at each other. Even threw each other's bottles on the floor. Towards the end, Deepak was even seen trying to warn her to stay away from people who were supporting her for captaincy.
Dipika Kakar lashes out at Romil Chaudhary and Srishty
When Farah Khan went to the Bigg Boss house and introduced the contestants to 'The Tree Of Sins' task, Romil and Srishty had made fun of Dipika. During the task, Romil had asked Srishty– who was posing as Dipika—who she prefers more from saiyaan or bhaiya, hinting at her relation with Sreesanth. Srishty had said, "Saiyaan mere tan-mann mein hai. Bhaiya mere dhan dhan mein hai." This made Dipika furious and she lashed out at them for passing a personal comment on her. This was the first time Dipika was seen in this avatar in the house.
Somi Khan – Jasleen Matharu's war of words
In one episode, Somi was seen telling Jasleen that without Anup Jalota, she has no existence in the house and that she will break her face. After this, Jasleen dared her to even touch her and then Jasleen clarified that she survived in the house 3 weeks even after Anup ji's (Anup Jalota's) eviction, unlike Somi who has always needed Happy Club's support.
When Sreesanth wanted to leave the house after fighting with Somi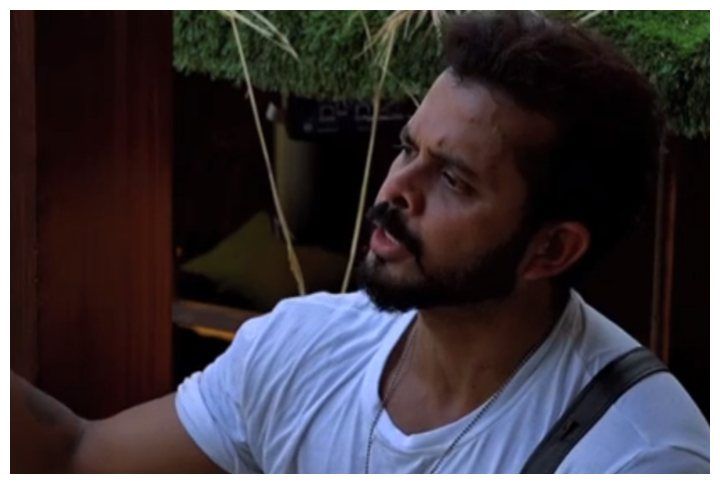 Sreesanth failed to complete one task which led to Bigg Boss cancelling it. Somi was seen telling Sree about what he could have spoken but he said that he is not like her as his upbringing is different which infuriated Somi. Somi then called him mean and selfish. After the argument, Sreesanth lost his cool and removed his mike. He asked Bigg Boss to open the door as he wanted to leave the house. The housemates tried to make him understand but he was not ready to listen to anyone.
Surbhi Rana – Romil's ugly stare episode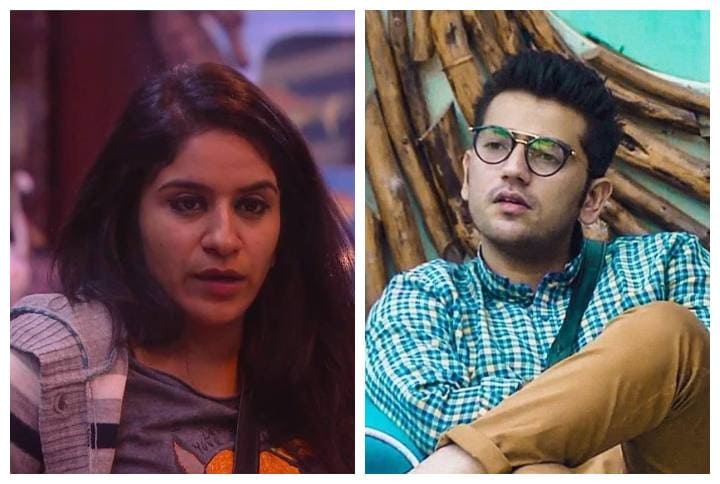 During another episode, Surbhi was seen telling Romil not to stare at her and the two eventually ended up fighting. Romil replied saying he wasn't staring but was looking at the gym and was lost in his thoughts. The housemates tried to calm them but nothing worked. Surbhi cried herself to sleep while Romil said he wasn't wrong and vowed to never speak to Surbhi again.
Sreesanth calls Surbhi characterless
During a recent episode, we saw Surbhi going to Sreesanth and she called him a non-performer, "bhagoda" and said that he plays the sympathy card to stay in the game. Sreesanth reacted to it saying that she needed a psychiatrist. Surbhi then made fun of him crying all the time and Sree reacted to it by calling her characterless.
Have we missed out on any other dramatic fights that took place inside the house? Do let us know in the comments below.