Priyanka Chopra's Custom-Made White Wedding Gown Is ALL That Dreams Are Made Of!
Prashansa Daniell , 04 Dec 2018
OKAY, I'M GONNA GO ALL CAPS ON YOU BECAUSE PRIYANKA CHOPRA LOOKS LIKE A DREAM AT HER WHITE WEDDING AND I CAN'T DEAL.
People Magazine just shared the most beautiful video of the #NickYanka wedding and we're all crying happy tears. Both Nick and Priyanka wore custom-made Ralph Lauren ensembles as they took their vows under the open skies at Umaid Bhavan and they looked glorious, to say the least.
I've never seen anyone wear a gown like this before! The layers, the intricate embroidery on the dress coupled with the magnificence of her veil was just plain breathtaking.
Priyanka's wedding gown is extra special, not only because it was custom made for her. But Ralph Lauren has only designed wedding dresses for his daughter, his daughter-in-law and his niece before this. Can you imagine just how special this dress is?! It will definitely go down in history as one of the most stunning creations Ralph Lauren has made.
Priyanka and Nick just looked too damn perfect, and beautiful and so in love. I can't deal.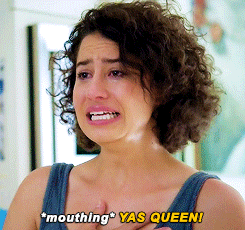 What do you think of her look? Let us know in the comments below!
To see the video of the #Nickyanka white wedding, click here.
Follow @missmalinifashion and @missmalinibeauty on Instagram for more updates.