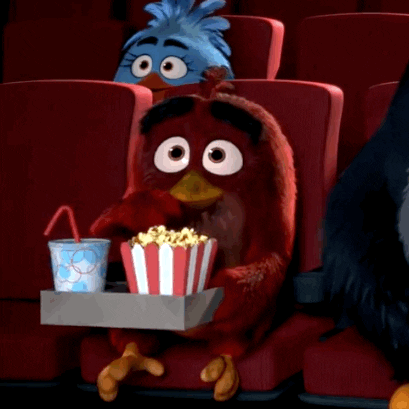 2018 was a year that gave us films like Black Panther, Avengers: Infinity War, A Star Is Born, Incredibles 2 and more that completely blew us away. And by the looks of it, the coming year isn't going to disappoint either. From Toy Story 4 to Once Upon A Time In Hollywood, 2019 has a film for every movie lover out there. Here is a list of some of the most exciting movies that we can't wait to watch.
1. Avengers: Endgame
The last Avengers movie had us all shook and quite frankly, super sad too as Thanos wiped out half of all the population on Earth. Hopefully, this movie will make up for the previous one, fingers crossed!
Release date: 26 April 2019.
2. The Lion King
This one has people of all ages extremely excited for its release. The original Lion King movie was one of the highest grossing animated films of all time, and we're sure this one won't be disappointing either. The only sad part is that we all will have to relive watching Mufasa die, only this time it will be in HD.
Release date: 19 July 2019.
3. It: Chapter Two
For all the horror movie lovers out there, It: Chapter Two is coming. Pennywise is back to terrorise the small town of Derry, exactly 27 years after the events that took place in the first movie. We can't wait to see the adult versions of all the kids in The Losers Club too!
Release date: 6 September 2019.
4. Frozen 2
The first Frozen movie was such an adorable film and although no story details have been revealed about the sequel as of yet, we can't wait to see what adventures Elsa, Anna, and Olaf take on this time.
Release date: 22 November 2019.
5. Once Upon A Time In Hollywood
From Leonardo DiCaprio to Margot Robbie, this film casts some exceptionally talented actors. The mystery-crime film already sounds like a blockbuster and waiting for it to release sounds like a real task TBH.
Release date: 26 July 2019.
6. Toy Story 4
Toy Story was definitely a crowd favourite and our inner-child can't wait to see Buzz and Woody again. Toy Story 4 introduces a new toy Forky, who joins Woody and his friends on a road trip. Sounds fun, doesn't it?
Release date: 20 June 2019.
7. Aladdin
Disney clearly has their plate full in 2019, but the more the merrier, right? Aladdin has been a long-awaited film and has had its fair share of controversies. However, it is all set to be released in the summer of 2019 and by the looks of the trailer, this one is going to be a movie we can't miss out on.
Release date: 24 May 2019.
8. Star Wars: Episode IX
Star Wars has been a huge hit at the cinemas with a gigantic fan base. This is the 9th and final installment of the Star Wars film franchise and hence is a huge deal. The film was initially meant to be released in May but has now been delayed and is going to release at the end of 2019.
Release date: 19 December 2019.
After checking out what amazing movies 2019 has in store for us, the new year honestly can't come soon enough! Which movie from the list is one you can't wait to watch in 2019? Let us know in the comments below.
Don't forget to follow us at @missmalinilifestyle to never miss a beat!