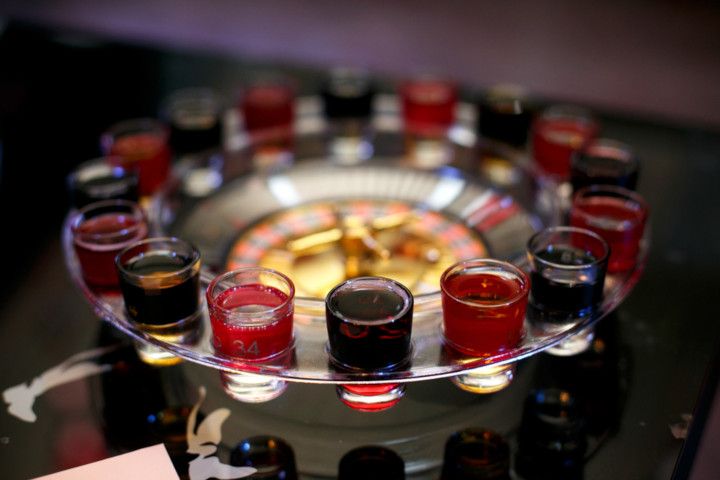 Let's be real—the art of gifting isn't really as easy as it seems. Gifting is quite subjective and differs from person to person. One might have a bold and colourful approach to things, while another might have a more subtle and classic vibe. But both of these types of people are a very specific kind, and it is relatively easier to get them a gift. It's the quirky kind who are the real challenge. If you're headed for a party (especially a housewarming) hosted by an unconventional couple, you might find yourself confused about what to get them. A bottle of champagne or flowers won't cut it, so we've listed down a few innovative gifting options that are perfect for an experimental couple.
1. Plants
For plant lovers, this gift is ideal. They look beautiful and are also beneficial for the environment.
2. Drinking Games
Who doesn't love drinking games? Get a fun roulette game that the hosts can play on game night!
3. Cute Assorted Pan Set
For the peeps who love to cook, these pans are perfect for different-shaped fried eggs or pancakes.
4. Personalised Hampers
Nothing makes a person feel more special than a customised hamper. So gift this to the hosts if they're really close to you.
5. LED Light Photo Clips
This is a great way to showcase your memories. These can be displayed anywhere and look really pretty with the lights on.
6. LED Cinematic Light Box
Help the hosts display their mood with this lightbox. They can change the alphabets and phrases as per the occasion.
7. Quirky Cushion Covers
Make sure to check out their room's colour scheme and gift them some fun and unique cushion covers.
8. Hatke Figurines
If they're into quirky interiors, gift them a decor piece that's unconventional and cool. Don't be afraid to experiment!
9. A Super Cool Nameplate
A new house needs a nameplate, right? Design one as per their personalities and they'll surely love it.
10. A Barbeque Set
Who doesn't love cookouts? Something an outdoorsy couple would love is a portable barbeque set that'll turn a regular house party into a fun one!
We certainly think these gifts are fun, innovative and not run-of-the-mill gift items. These are defo gonna be well-received by the hosts!
Don't forget to follow us at @missmalinilifestyle to never miss a beat!