8 Genius Life Hacks That Will Make Your Life So Much Easier!
Team Interns , 14 Jan 2019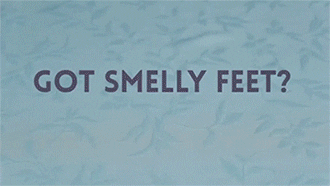 Life hacks are basically short cuts that make daily activities easier and quicker. They are becoming increasingly popular by the minute and are making lives much easier one at a time! Here are 7 nifty life hacks that will help you in different areas of your life.
1. Camera Hacks

These camera hacks are easy to attempt and will help you click pictures like a total pro! Who needs professional equipment and photo shoots when you've got these useful life hacks?
2. Stationery Hacks

These hacks will definitely come in handy for anyone who uses stationery often. Not being able to erase a highlighter and running of staples is now a problem of the past.
3. Beauty Hacks
These beauty hacks take care of almost everything! From how to do a quick blow dry to easy dandruff remedies, these efficient life hacks will help you save time.
4. Kitchen Cleaning Hacks
Cleaning the kitchen after a big mess is the absolute worst and almost every single person dreads doing it. Don't worry though, the next time you to have to clean your kitchen, just keep these easy hacks in your mind and you're good to go!
5. Bedroom Storage Hacks

If you're running out of space for storing things in a small bedroom, we've got your back. These hacks will make it so much easier for you to increase the storage capacity in your room.
6. Pet Hacks

From making a DIY dog bed to keeping your pet still for a picture, these hacks are super cute and fun to try with your furry BFFs.
7. Bathroom Hacks

These bathroom hacks will make your daily activities much easier and will save time too!
8. Baking Hacks

If you're someone who loves making sweet treats, these hacks are super useful and will help you bake like a true master chef.
We hope that these hacks will help make your lives easier. Which of these is a life hack you can't wait to try? Let us know in the comments below.
Don't forget to follow us at @missmalinilifestyle to never miss a beat!