6 Products That Will Help You Ace Your 9-To-5 Look
Team Interns , 15 Jan 2019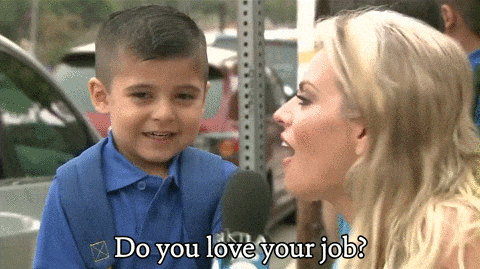 Makeup is super fun and can also be an outlet of creativity. However, several workplaces require their employees to have a subtle and fresh look. An ideal makeup look for work is one that flatters you and lets you work fuss-free without any touch-ups. Here are some of our top picks for products that will help you achieve just that.
1. NYX Stay Matte But Not Flat Powder Foundation
Powder foundations can be applied for a quick and easy skin fix. They will give you an even skin tone while also covering your blemishes and acne. NYX's powder foundations are most suitable for people with an oily skin type. Their sheer, natural finish will be perfect for work too as they will make you look fresh without looking too overboard or cakey.
2. Lakme 9 To 5 Lip And Cheek Mousse

This range of makeup was specifically made for work-wear. Their lip and cheek mousse is available in a wide range of colours that range from blush nudes to deeper maroons. They are long-lasting and require very few touch-ups. The shade Blush Velvet is the perfect colour that will go very well with most Indian skin tones.
3. Maybelline New York Colossal Big Shot Mascara
Maybelline's mascaras have always lived up to their mark and have never disappointed us. This mascara is infused with collagen and will instantly lengthen and thicken anyone's lashes. It also holds the curls of the lashes and doesn't flake.
4. L'Oréal Paris Kajal Magique
Sometimes, all you need is a trust-worthy kohl to line your eyes and you're good to go! The Kajal Magique kohl is infused with cocoa butter and vitamin E. It is waterproof as well as smudge-free so that you can go around all day without worrying about having raccoon eyes.
5. Milani Baked Blush

A blush should ideally have a good amount of pigmentation, lasting power and should be easily blendable. Milani's blushes not only have all of these qualities, but they are also affordable and will give you a natural flush. Additionally, they are available in several shades that will suit multiple skin tones.
6. Maybelline New York Fashion Brow Duo Shaper

This brow product is super inexpensive and has two ends. One of these ends is a pencil tip and the other is a powder tip. These two ends are all you need to shape and fill in your brows with ease. The result is a natural finish that will last throughout your 9-to-5.
We hope that this will help you pick makeup products that will be suitable for you to wear during your work hours.
Follow @missmalinifashion and @missmalinibeauty on Instagram for more updates.