Everything You Need To Know About Fillers
Team Interns , 16 Jan 2019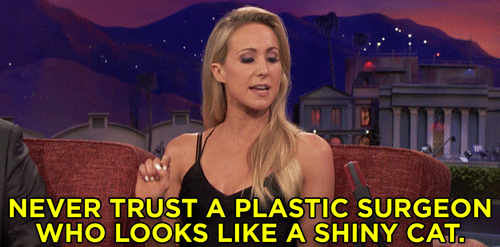 Ever since Kylie Jenner got her lips plumped, people were shocked to see just how much a simple filler could transform a face. Fillers are definitely a huge trend among the celebrities but have now gained popularity among the masses as well. The decision to make changes to your face or body should be carefully thought of and should be made by you and no one else. So, if you're open to the idea of getting fillers, here's all you need to know about it.
1. What Are Fillers?
Dermal fillers usually consist of hyaluronic acid and calcium hydroxylapatite which are both naturally found in our body. Fillers made up of the above-mentioned substances that naturally dissolve in our body after approximately 6 months and hence don't last too long.
2. What Do They Do?

Fillers work great for adding volume to the cheeks and lips, they are also used to smooth the appearance of wrinkles and creases. Fillers are also great for making small or large tweaks to your facial appearance, depending on your preference. Usually, 0.5ml to 1ml fillers are preferred by clients.
3. Is The Procedure Painful?

Injectable fillers are non-invasive and hence don't require surgery. It is a relatively quick procedure and the pain ranges from mild to medium. It will definitely feel unpleasant and painful as a filler is being injected into your skin. However, topical anesthetics are applied to numb the pain.
4. Can It Be Reversed?

If a person gets a hyaluronic acid filler and they are unhappy with the results, the filler can be dissolved with the help of hyaluronidase and the client will go back to looking the way they did before the procedure.
5. Where Can A Filler Be Used?

Fillers can be used to increase the volume in a particular area of the skin. Tear trough fillers are used to fill in the hollowness under the eyes that create the illusion of dark-circles that may not actually be present. Other common places to get fillers are the lips, bridge of the nose (non-surgical nose job), and the jaw.
If you're looking to get fillers but are afraid of being judged, don't be! Do whatever you feel is best for you and your appearance, and take a well-informed decision. We hope that this will help answer all the questions about fillers that you may have had.
Follow @missmalinifashion and @missmalinibeauty on Instagram for more updates.