What You'll Need
2 1/2 cups grated carrot
1 tbsp ghee
10 almonds (badaam) – roughly chopped
10 raisins (kishmish) – roughly chopped
2 cups warm full-fat milk
3 tbsp condensed milk (or 1/3 cup sugar)
1/4 tsp cardamom powder (elaichi)
Here's How You Can Put It All Together
Step 1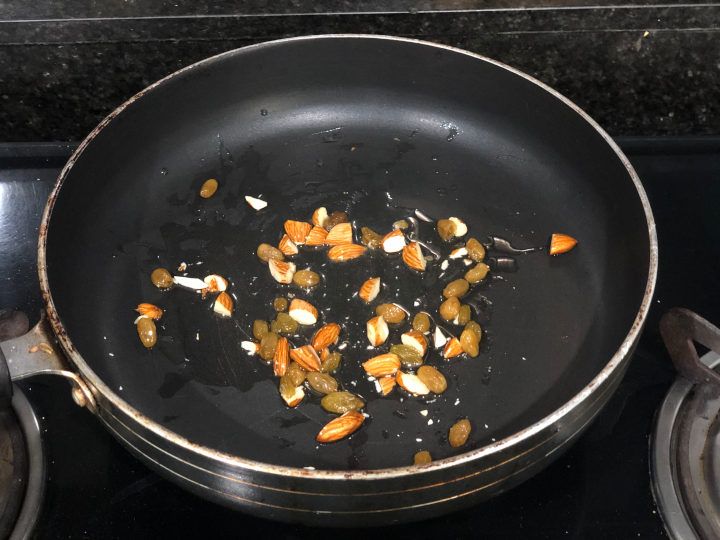 Heat the ghee in a broad non-stick pan and add the chopped dry fruits. Roast them for 1-2 minutes and separate them from the ghee.
Step 2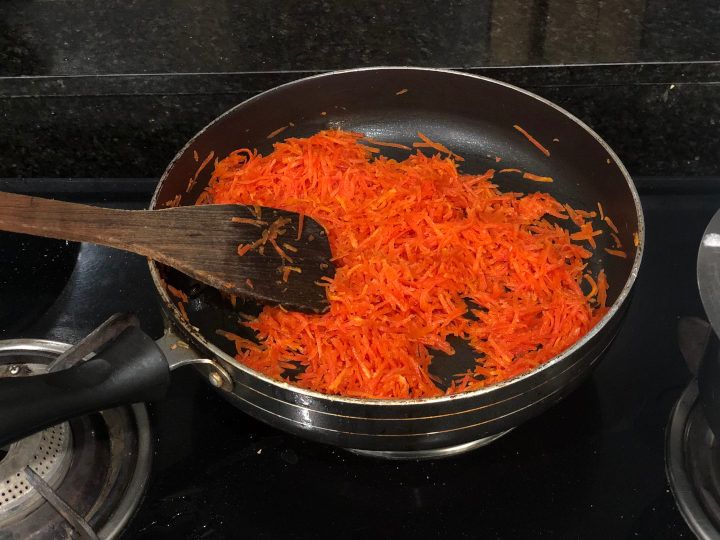 In the same pan, without removing the ghee, add the grated carrots and saute them on a low-medium flame for 2-3 minutes till just softened. Do not let the carrots burn or brown because it affects the taste of the halwa.
Step 3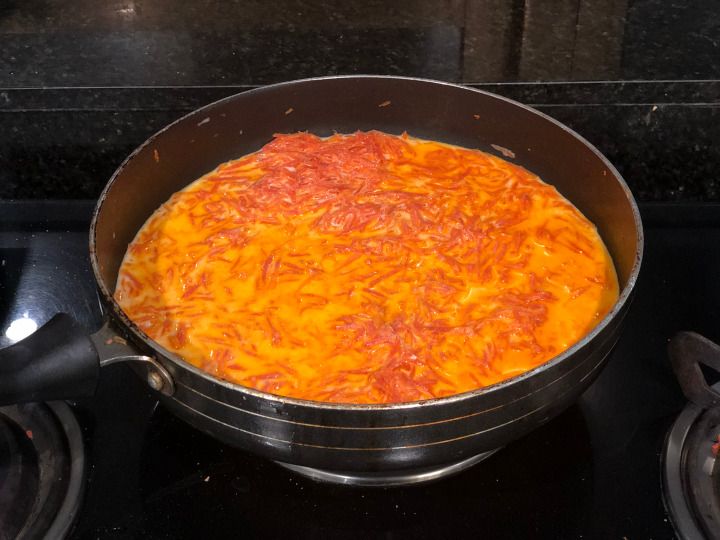 Add the milk, stir it in and cook on a low flame for 20 minutes. Keep stirring it often because you do not want the milk to burn or scorch.
Step 4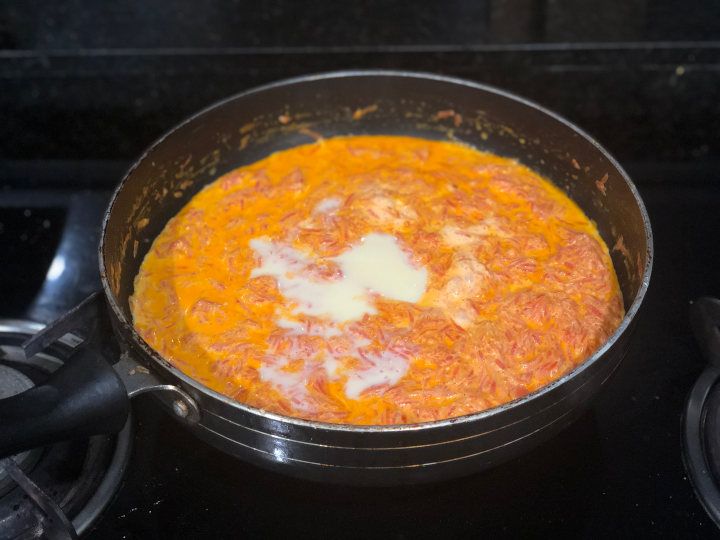 Once the milk has reduced, add the condensed milk at this stage. Mix in the condensed milk and cook for another 25 minutes until the milk has evaporated and the halwa is soft and creamy. It is important to remember that halwa takes time and patience to make. (Alternatively, you can add sugar to this, which is a more traditional way of making it. If you are adding sugar, then wait for the milk to reduce by half and then add it. )
Step 5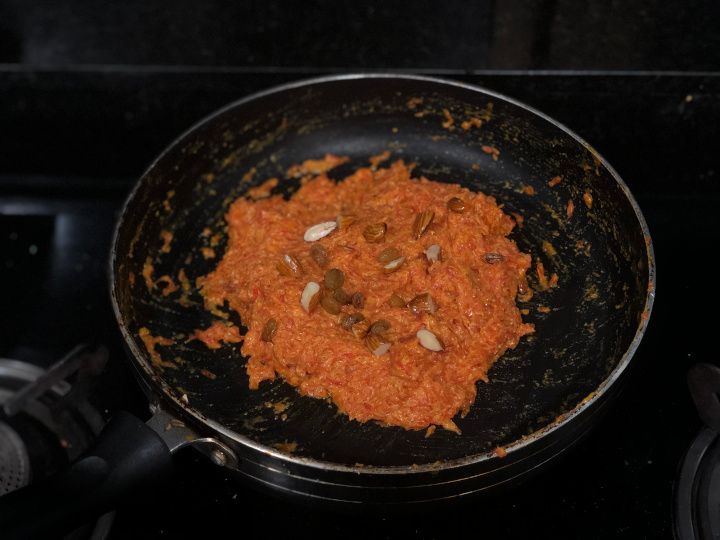 Add the cardamom powder and mix well and cook again for 2-3 minutes. Garnish with the dry fruits and serve warm or cold depending on your preference.
Things To Keep In Mind
1. You can reduce or adjust the amount of sugar according to your preference.
2. Make sure to keep on stirring and cook on a low as you do not want the milk to burn.
3. You can add any dry fruits you like.
4. Condensed milk gives more of a creamy halwa than sugar, you can pick whichever according to your preference.
5. Full fat milk gives a creamy taste and evaporates to leave behind khoya which imparts an amazing taste to the halwa.
Now, wasn't that super easy? Try it out before the winter ends and tell us how it turned out in the comments below.
Don't forget to follow us at @missmalinilifestyle to never miss a beat!