5 Fool-Proof Ways To Get Your Makeup To Last All Night Long
Natasha Patel , 24 Jan 2019
1. Primer
Use a primer to ensure your makeup stays in place for hours. It sets the base for the rest of the products to be added on. Smashbox has a great range of primers. My most favourite would be their Photo Finish primer.
2. Foundation
Less is more when it comes to foundation. So, before you lather on the liquid, only use as little as you need to and stop when you get a flawless base. Using excess of the foundation, whether cream or liquid can ultimately look quite cake-y as the night carries on.
3. Eyeshadow & Eyeliner
A smokey eye is the ultimate look to sport at any party. But it's really all about how well it is done, and what products you apply so that it doesn't smudge all over your face by the end of the night. Always layer your powder shadow over a cream concealer so that it stays in place. And when it comes to eyeliner, choose a pencil that's long-wear or smudge-proof. Use a powder shadow to blend it out around the edges and then set it in place. And as always, use waterproof mascara to finish the eye look.
4. Powder
To set the face and get a smooth finish and complexion, use fine loose powder. This mattifies and holds the base makeup (your primer, concealer, foundation) in place. Apply the powder with a fluffy brush on your T-zone, across the forehead, down the nose, cheeks, and chin. Try Laura Mercier's Loose Setting Powder or NYX's Finishing Powder.
5. Lip Liner
A lip liner is necessary to keep your lipstick in place. Using a matte lipstick will allow you to party the night away. So keep your glosses and cream lipsticks at home when prepping for a long night. In case you can't do without the lipstick, then a lip liner will be your best friend. First, line the edge of the lips and then a few strokes at the middle, then apply your lipstick over. Next, keep a tissue on the lips and with a fluffy brush apply some translucent powder over for a no-budge pout.
With these 5 essential tips and how-tos, you are now ready!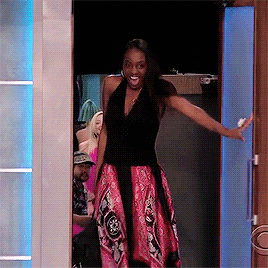 Follow @missmalinifashion and @missmalinibeauty on Instagram for more updates.