It's a proven fact; nothing ever becomes a trend until the biggest celebrity names are spotted sporting the style. Like we mentioned earlier, animal print isn't only gaining popularity in the fashion space but the beauty world is also taking note and has a number of fans already. Speaking of fans, the most fashionable women in Hollywood just took the snakeskin print to the streets. This week Victoria Beckham and Priyanka Chopra slithered out in 2 outfits that included this recently famous and daring trend.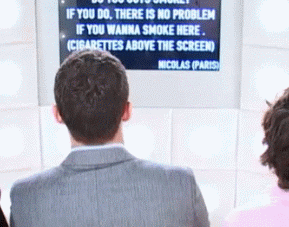 While the trend can be a little intimidating, it's more about how you wear and pair the pieces, than wearing it all in large amounts.  When it comes to wearing snakeskin, opt for your typical and most familiar silhouette. Choose bodycons, round collar tees, leggings, sandal flats, accessories and so on.
For us, PC and VB seemed to hit all the right, high fashion notes when it came to wearing this trend. Both their snakeskin outfits offered up an easy and accessible approach to this print. Scroll down to see who wore and styled it better…
Priyanka Chopra opted for black trousers, a bustier blouse with the snakeskin coat added on over.
Victoria Beckham paired a snakeskin blouse with bright red trousers and booties
Of course, hubby David Beckham was the best accessory…
'cause TBH he's our man crush every day!
Who do you think wore the trend better? Let us know in the comments below.