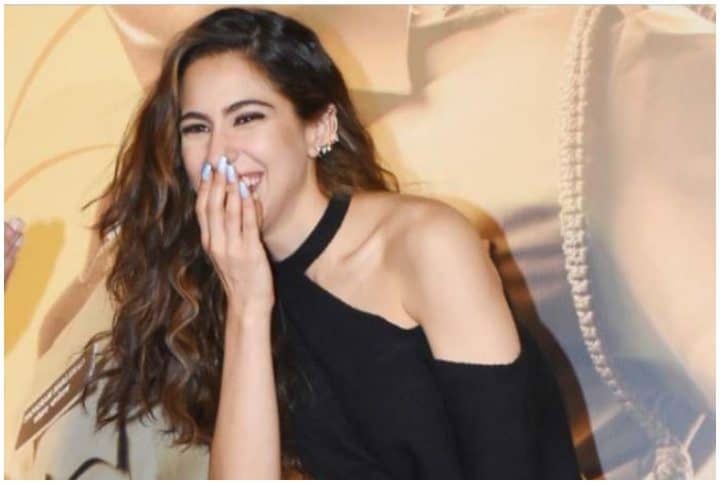 Sara Ali Khan is as candid as a star can ever be. Besides having an incredible screen presence, her interviews and videos are a treat for the viewers. She says what's on her mind and her reactions are always unexpected and entertaining at the same time. The Simmba actress has been busy with interviews ever since her debut, and if we can all agree on one thing, it's that there is never a dull moment when it comes to Sara. Remember how much fun her Koffee With Karan episode was?
In one of her latest interviews for the show called, Famously Filmfare, the starlet was asked if she would slap her brother Ibrahim Ali Khan if she was offered Rs. 1 Crore to do so. Now, given her sense of humour, I knew her reply was indeed going to be funny but watching her say it left me in splits. On hearing the question, Sara replied without missing a beat and joked that she would slap him for Rs. 1 Lakh also.
Sibling is a real thing my friends, and it is always so much fun (especially to others), isn't it? Sara's answer is certainly going to evoke a response from her brother, Ibrahim. We wish we could find out what he has to say!
The actress, who recently made her debut, is enjoying her successful entry in Bollywood, and we can't wait to see her on the big screen soon. Reports suggest that she might have signed her third film opposite Varun Dhawan which is going to be the remake of Coolie No. 1.
Coming back to Sara's interview, you can watch the full video here.