Marching to her own beat in a pair of strappy red heels and an all-denim ensemble, Kareena Kapoor Khan sashayed out of stage number 4 at Mehboob Studios in Bandra as I stood there, taking in her beauty. Soon I was asked to join her in her vanity van.
I smiled at the members from her entourage present inside while making my way towards the spot where Begum Bebo was seated. Her hair was tied into a messy bun and there was minimal make-up on her face. I plonked myself next to her after exchanging pleasantries and noticed that she had taken off the dark-hued jacket that she was previously wearing. Now, she was sporting just the corset top with flared pants (you can find more details about her out here) and somehow looked even prettier than she did moments ago.
I had about 20 minutes to catch up with her before she resumed the shoot for What Women Want With Kareena Kapoor Khan – her radio show for Ishq 104.8 FM. In that limited span of time, I managed to talk to her about little Taimur's fashionable outings, her rapport with Sara Ali Khan, her fitness mantra and much more. Here are the excerpts from my conversation with KKK.
Kareena, a lot of girls across the country look up to you and I am sure there are a lot of women in your life who inspire you. What's that one unforgettable advice you've received from someone you admire?
I think more than any advice, it's my parents' support towards my choices that has made all the difference. They've always told me one never has to run away from the reality of situations whether it's success or failure. That's exactly what I've done and that's how I have tackled my career throughout. Whether it's success or failure, I think I wear it all on my sleeve.
Talking about choices, we've always loved how unabashed you are with yours. Like you said, you've never regretted doing a movie even it failed. How do you always manage to stay so positive?
You know, I mean… I think that's just the way I look at life. I would rather look at life as a colour than just black and white. I look at even failure as a colour. There are so many things to be happy about! One has to look at everything in a positive approach, I believe that's the only way one can be happy.
You have more than 50 Bollywood movies in your filmography and you've spent almost two decades in the industry. You've had your own clothing line for a popular brand and have also collaborated with a couple of authors in the past. And now, you're hosting a radio show. Tell us about this new feather on your cap.
I was never offered a radio show before. I think it's the first time that any actor is kind of really lending their voice to a radio program. But the entire concept of What Women Want, the conversations about such relevant issues pertaining to women – I think that is what I grabbed on to when I came on board. I think it's the perfect time to be discussing these things. We've tapped on to topics like feminism, body shaming, women's safety. Also, you know, it's been a beautiful journey of getting to know all these women on a different level.
From Sunny Leone and Masaba Gupta to your sister Karisma Kapoor and BFF Amrita Arora – several celebrated women have been featured on your show. Did you enjoy more when your girls had come over or was it more interesting to get to know the guests you weren't too acquainted to?
I think it is lovely to talk to new people as well. I loved talking to Sunny, I love talking to all of them. You know, today we shot with the YouTube sensation, Prajakta Koli. We've had Mallika Dua come over for one of the episodes. I enjoyed all of them ya.
Talking about sensations, I can't not ask you about this sensation that you've given birth to. Whenever Taimur steps out of the house, he's followed by the paparazzi everywhere and his photos go viral in no time. Also, we can't help but notice how adorable his outfits are! Do you shop for him?
Well ya, I shop at Zara, H&M and Adidas. I mean I don't believe in getting my son Gucci or Prada. I am very sorry. He doesn't earn his own money. His parents work really hard to buy his outfits and you know, my parents never gave me branded clothes till I made my own money. I think both Saif and I are like that. He can do and wear what he likes but for now, he is wearing what his parents get for him – which is simple clothes. I don't know why it's becoming a fashion statement because I think it's just normal track pants and t-shirts and that's the way he is going to be.
We're in January right now and everyone's trying to stick to their fitness resolutions. Your workout videos always give us major goals. Any tips?
I think the main thing if you want to be fit is consistency, consistency with whether it's a workout at the gym or yoga. Even if it's 40 minutes of dedicated consistent workout and healthy eating – it can make a difference. That positive change in lifestyle is important.
You've played so many different characters on celluloid. But somehow Poo from Kabhi Khushi Kabhie Gham has really stayed with everybody. If Karan Johar makes K3G 2, who would you like to see as Poo?
No, I think Poo is a character that can't be replaced. It can't be done again on screen. I think it was a first. You mentioned my unabashed film choices, this was one of them. No Indian actress had ever portrayed something like that on screen. You never see a vain girl take such pride in talking about herself like "Tumhara koi haq nahi banta ki tum itni khoobsurat lago". It was such a bold character. I don't think any Indian actor could think of doing it. It was ahead of its time because playing full of yourself can actually be negative but Poo is such a loved character. People kind of walked out of Kabhi Khushi Kabhie Gham saying, "Oh God, I just want to be like Poo". I think that character cannot be brought to life ever again. I don't see anyone else playing Poo.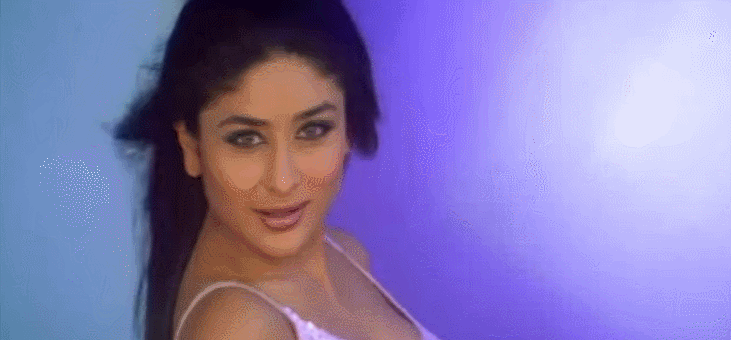 I couldn't agree more! Moving on… So recently, Sara was promoting two of her films and she has spoken very fondly about you during all her interviews. On Koffee With Karan, she even said that if she calls you choti ma, you'll have a heart attack…
I have always said that we are friends more than anything else. That's the most important. We respect each other. I think it's the start of a beautiful journey ahead for her in this industry because I saw Kedarnath and I genuinely feel she has the best of both her parents and you know, I can never be her mother because that's not what I am to her. But I can always be her friend!
Saif Ali Khan, Taimur, Ibrahim, Sara Ali Khan, Kareena Kapoor Kapoor
You will be seen playing Shahjahan's daughter Jahanara Begum in Karan Johar's Takht. And you'll also be seen in Good News opposite Akshay Kumar. Can you tell us a little more about these projects?
Well, I will begin shooting for Good News from next week. So it should hopefully release in July or August. That's all I can share right now. But I am very excited!