Team MM Gets Ready For Fashion Week—But It Ain't All That Pretty
Natasha Patel , 28 Jan 2019
One of the greatest things our job has given us is the opportunity to not only be free-spirited writers, individuals and amazing friends, but the fact that we can actually love our jobs every day is kinda pretty freakin' awesome. While nothing is ever perfect, our jobs sometimes have us working crazy hours, accepting a ton of Google Calendar invites, going for events and so on. However, for the fashion team, there are certain months in the year that we have a ton mixed feelings about… It's called Fashion Week—call it our IPL season if you may.
It's long, tiring, hectic, stressful, rewarding, educational, and definitely worthwhile. But to survive and come out as champions at the end can be both challenging and hard. While we do get to meet and talk to some of the best designers in the biz, drool over the newest pieces on the runway, it isn't too hard to fall flat on our faces (fashionably, of course) by the end of day 1 itself. Exhibit A…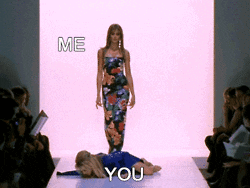 So, how do we survive? Well, let's just say that there's much needed self-prep (apart from the actual work prep) that gets us in the right mood, spirit and obviously, the outfit! Scroll down to check out the team and our prep and pro tips!
Rashmi Bhosale—The true DIY diva & sunshine girl.
Though my outfits are generally low-key, I tend to at least plan what to wear on which day, a day before the fashion week begins. It's because every day of the fashion week is so hectic, the fact that my outfit is sorted (at least in my head) calms me down.
Pro Tip:
Hydrate, hydrate, hydrate! It's essential, especially when the venue is open air. Also, wearing comfy shoes is a must! This I have learnt from my mistakes.
Prashansa Daniell—Loves pretty flowers as much as her need to be equipped with a packet of hair ties.
Other than planning my outfits and making sure I've had enough rest, I make sure my phone and battery pack is fully charged every morning before I head out. And always, always carry band-aids, tissue and sanitary pads in case of emergencies.
Pro Tip:
Always carry some food in a little bag (dry fruits, nuts, candy bars etc) 'cause running between covering runway shows and back stage, doing celebrity interviews etc you might forget/not have time to eat. So, the little food that you carry could be your saviour on a bad day!
Alisha Fernandes—Can function only with caffeine, a good meal and a dose of laughter.
For me, trying to get as much sleep leading up to fashion week is top priority coz' it's go, go, go from the morning of Day 1 till the very last minute of the Grand Finale show on Day 5, and then some. I also avoid heels like the plague and try to keep my outfits as comfortable as possible. So, if my shoes are flat and clothes are comfy, what do I do to glam up, you ask?
Pro Tip:
I just choose the boldest lip colour to match. You'll be surprised how a simple move like that can up your overall look, just like that.
Natasha Patel—is 5'1 but has the personality of 6'1 & loves a good meme page.
The best way to keep chill on the morning of a hectic show day, is to have your outfit ready. What I usually do is, a couple of weeks/a month prior to fashion week I start adding and collecting unique pieces of clothing, accessories etc to my wardrobe. This way, it takes the pressure off getting ready even though I usually wing my look depending on the mood and vibe of that day. Then I just team up those statement pieces with my regulars and I'm good.
Pro Tip:
Two words—beauty sleep! I ditch my 6 AM workout the week of fashion week. It isn't just the body that needs to be fit and able to run around and work for hours straight, but also sleep is fuel for the mind. And that my friend, is the most crucial for us.
That's all from the MM Fashion girls….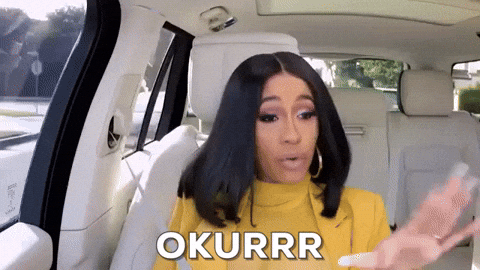 But if you too are attending and want in on some tips and tricks to manage your week of fashun, here are a couple that we have all picked up along the way and from years of attending:
Positive thinking—Don't stress too hard on things that you can't control
Ditch the diets—While you can stay away from sugar and dairy, certain foods are necessary to include in your meals, like proteins and essential fats.
Detox—Take a nice long bath at the end of the day to clear your mind right before bed. Also, make sure to keep your phone away!
Listen to relaxing music while commuting to and from the shows.
Happy Fashion Week, guys!
Follow @missmalinifashion and @missmalinibeauty on Instagram for more ramp, runway, fashion and beauty updates.