Parineeti Chopra has been winning hearts ever since she made her debut in Bollywood back in 2011. While many of her fans were upset that she had taken a brief hiatus from acting to get fit and fine, she's back, and back for good. She recently appeared on BFFs with Vogue hosted by Neha Dhupia along with her BFF Sania Mirza and dished on what her goal for 2019 was.
She revealed that her biggest resolution for the year was to get the fittest body ever. But soon after, her resolution was put to test in the two games segment that the episode had. One such segment was the 'Platter Of Punishment' and Pari made sure the said platter was a healthy one. She also swore that she would not eat a banana, even if she had to face the heat of the sriracha sauce or wasabi. In the next segment called 'Guess what's in the box', the BFFs were asked to touch an object and guess the item in the box. For the last round of the game, Parineeti's BFF Sania won the point by guessing it to be cake.
Pari seemed to be having a tough time resisting the gorgeous cakes but she sucked it up and did it anyway. She simply took in the smell of the cakes and satisfied herself and said:
It quenches the craving if you smell it and this is tried and tested.
Not only did she resist the cakes, but she also went on to feed the cake to everyone on set.
Check out some of the super cute pictures from the episode: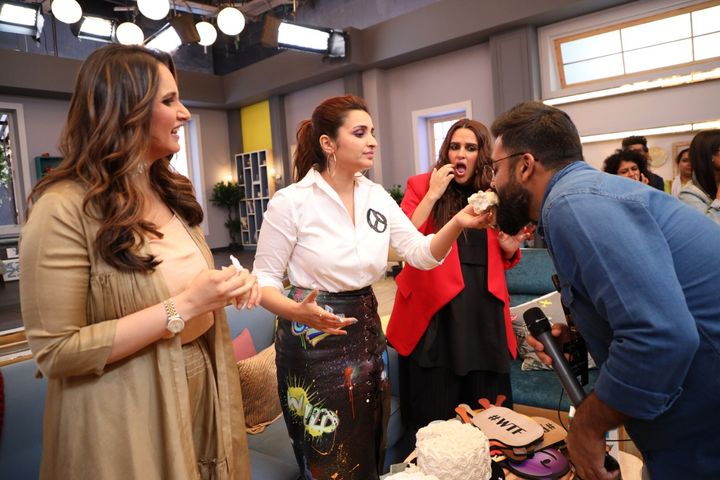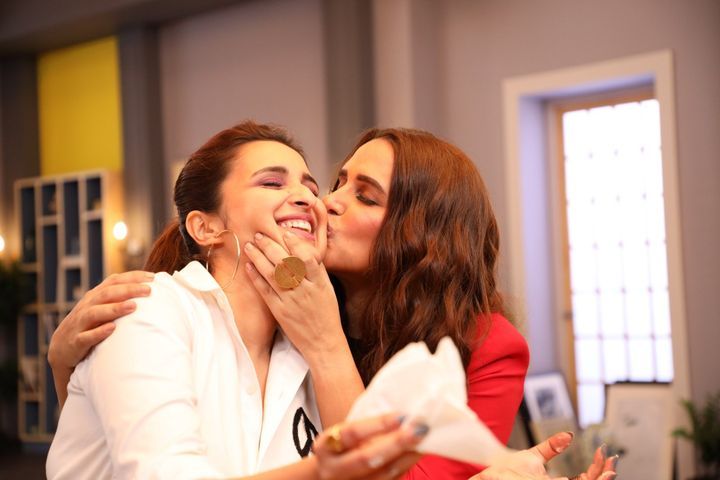 I can totally imagine how hard it must've been to resist some really good cake, but here's to a fitter tomorrow, right?
We hope Pari is successful in her resolution and we get to see more of her on the big screen as well!
Stay tuned to watch BFFs With Vogue on Colors Infinity coming soon!