Street Style Looks From Lakme Fashion Week For Some Real Life Style Inspo
Alisha Fernandes , 02 Feb 2019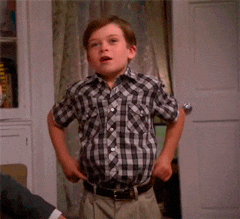 The absolute most fun thing for me to do at Fashion Week is people watch, and I have a sneaky feeling that many of you will agree. I love to check out all the whacky and wonderful ways people come up with to express themselves through their #ootd's of choice. And while there are some I just don't understand, there are a whole lotta others that provide me style inspo for the rest of the season.
I thought it would be fun to go through some of what we saw from Day 1 to Day 3 of Lakme Fashion Week Summer Resort 2019 so that we can enjoy some fashion watching together!
Always remember that there's more than one way to wear a sari
Exit
I especially love the shirt blouse and backpack seen here. Cool, contemporary and most of all comfortable. That's what's most exciting about this look.
Details are everything
Exit
It doesn't matter what your overall style vibe is, whether classic or completely out there (see: man and his pig), but it all really is in the details. And if these stylish dudes can teach you something, it's that small touches can add in a big way to your overall look.
Sometimes you can build your look around your bag
We really think this kitsch sling is one of a kind.
Sleek and classic doesn't have to mean only black
Classic style and cute pastel colours can go hand in hand as demonstrated above.
Don't shy away from print
Exit
People tend to get scared off by print, but it can be so fun and liberating to go crazy with print. Or at the very least, dip your toe into the world of print.
Jackets are just the best
Exit
Aside from the fact that the air conditioning inside the runway areas can be a little chilly, jackets are a great addition to any outfit because layering is bae.
Black two ways
Exit
And finally, black is a classic. It ain't going anywhere even if everyone goes about claiming that other colours are the new black. You can wear it straight or with a twist; the martinis of colours, if you may. JK.
There you have it! Let me know what you think and don't forget to catch all the live action of today and tomorrow at Lakmé Fashion Week Summer/Resort 2019 on @missmalinifashion and @missmalinibeauty on Instagram. Stay tuned!