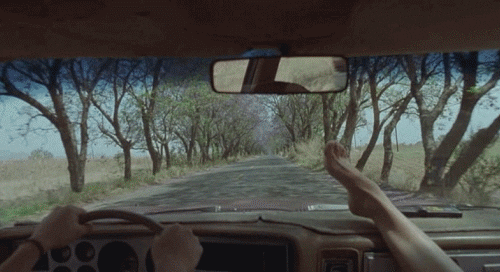 It's always a welcome change to take a break from our busy work lives and go on a weekend getaway! It's essential so that the work doesn't take a toll on us. It is rejuvenating for our mind, body & soul. Fortunately, there are innumerable & incredible destinations from Mumbai to choose from for a short yet stunning trip. Which is why we have put together for you an ultimate weekend getaway bucket list for your next trip from Mumbai!
1. Kaleidoscopic Koyna
Koyna
Koyna
Koyna
Koyna
Nestled in the Western Ghats & situated on the banks of river Koyna, Koynanagar is a hill station in Satara district which is around 350 km from Mumbai and 250 km from Pune. It is flanked by misty mountains, rolling green hills and dense forests. Foggy valleys and wonderful waterfalls are native to the village. Recognized by UNESCO as a world heritage site, the place boasts of being a living ground to wildlife which includes leopards, tigers, bison & sloth bears among others. Apart from being rich in wildlife, flora & fauna, it also hosts around 215 windmills, one of the largest dams and the biggest hydroelectric power plant in Maharashtra. Rich in biodiversity, the place offers surreal landscapes, breath-taking views and backdrops.
How To Reach Koyna?
You could either drive your way to Koyna from Mumbai or Pune witnessing spectacular views and towering trees, harvested crops and thick forest trails on your way. Or you could take the only non-AC seater bus to Koynanagar from Mumbai or Pune and travel with the villagers like a local lass and a true traveller (INR 300 per head). Or, take a train from Mumbai or Pune to Chiplun station which is around 40 km from the said destination and then take a cab from Chiplun to Koynanagar.
Where To Stay?
Forest Escapes is a luxury resort, literally in the lap of nature! Spic and span rooms, breath-taking views, amazing hospitality, local Maharashtrian cuisine, vintage and exclusive interiors and furniture are all the things that describe the resort! From deluxe rooms to a grand villa, the resort has it all. Or, you could also stay at Wind Chalet. Located at a height giving you the view of the entire village, grasslands & Koyna dam, Wind Chalet is the perfect bespoke property for a bachelor/bachelorette party. Plan a trip there and you'll know why!
2. Lavish Lavasa
Lavasa
Lavasa
Lavasa
Lavasa
Lavasa, India's largest hill city is a must visit from Mumbai. The entry fee for a four-wheeler is 500 INR but it is totally worth it! This city is built from scratch and looks so European. The architecture is vintage & beautiful. You can ride on a Segway or hire a cycle and take a ride along! One can even indulge in water sports here. Even otherwise you can just sit in a café and enjoy the view of the serene lake and amazing architecture. During monsoons, the beauty is amplified by leaps and bounds. And once you're back to Mumbai or Pune, you are sure to come back with tonnes of panoramic pictures and truckloads of memories!
Where To Stay?
Camp Temgarh is located precisely 11 km before Lavasa city, on Lavassa Road and is around 180 kilometres from Mumbai. The whole area is virgin and unexplored, with a view of hills covered in clouds in the monsoons and lush greenery all around. There is no commercialization around. After crossing Pune, the roads that lead you to the property across the lush valleys with fresh water streams flowing and these hilly tracks are shrouded by clouds making it a beautiful drive! You are bound to stop at a couple of points to be able to capture the panoramic views and sip a cup of chai and have some corns! The mobile network here is not quite strong and this is the best way to disconnect from the virtual world and technology and give up yourself to nature and feel alive! This property has 2 swanky bungalows, 5 cosy cottages and 5 fully equipped tents catering to all sorts of travellers. If you're a huge group of family or friends, you can opt for a bungalow. I opted for a cosy cottage which was the best to cuddle up in this cool climate. If you are a camping lover you can opt for tents which are fully equipped with basic amenities, bunker beds and a functional washroom!
3. Amazing Alibaug
Alibaug
Alibaug
Alibaug
Alibaug
Alibaug may be a Mumbaiite's favourite weekend getaway destination and it goes without saying. The ferry/boat ride from the Gateway of India to Alibaug is truly amazing, especially in good weather. The proximity with which you are able to witness the seagulls is something I look for each time I plan on going there. The fleeting glimpses of the Gateway & the Taj, the sight of the oil rigs at Bombay High, the view of the anchored ships & the approaching of Mandwa jetty makes the 1 hour 15-minute long ferry ride quite pleasing. This coastal town is known for its beaches, so all you beach bums— this is to satiate your beach desires!
How Much Will It Cost To Reach Alibaug By Sea?
AC ferry- INR 180 per head, non-AC ferry- INR 120 per head, speed boat- INR 500 per head.
Where To Stay?
There are innumerable properties to stay at when in Alibaug, however this time I stayed at Outpost. It's a boutique hotel with a pure vegetarian kitchen which I think is a highlight for the vegetarian, vegan & Jain people. The hospitality is at par & there are a lot of outdoor activity options, so quite a great place for a team building activity!
4. Lush Lonavala
Lonavala
Lonavala
Lonavala
Lonavala
Lonavala
Lonavala
If you live in Mumbai, Lonavala has to be your favourite weekend getaway, more so in monsoons. Around 90 km from Mumbai city, a drive there is easy and fun. Also, during your trip, you wouldn't miss visiting the twin hill station Khandala which is just around 15 km away. In beautiful weather like this, a weekend is sorted visiting this place, which is like a perfect weekend getaway! I visited here in the heavenly month of June to witness absolutely amazing weather and to chill out.
Where To Stay?
I stayed at a bespoke & vintage property called Manasi Bungalow, which is located just 2 km away from the main Lonavala market. 'House of Bliss', as guests fondly call the said bungalow, is such a perfect property for a weekend getaway for a group of friends and an entire family! It can easily accommodate around 35 people, it's that spacious! The low seating (divan seating) in the lounge has an old-world charm & the antiques in the bungalow are classic! The king size bed is 'king size' in the real sense! So, if you love anything that's heritage, this is a perfect place you can stay at!
5. Tranquillising Karjat
Karjat
Karjat
Karjat
I had an amazing and extremely inexpensive trip to Karjat. I reached there in just 40 INR. Yes, you read it right. I wanted to spend the least on travel and realized that the Mumbai locals go up to the said destination. So I took a local very early in the morning in order to avoid the rush. I reached there in around two hours from Andheri and it was a pretty comfortable ride. So if you're looking for a really inexpensive travel destination from Mumbai, you know that the locals have your back! I stayed there for 2 days and went waterfall trekking to Vadap waterfall. Being there during an offseason made the joy of trekking even more satisfying. Would highly recommend this trek as it's quite unexplored and you don't have too much crowd around. Plus, it's a moderate trek, not too exhausting.
Where To Stay?
Because I spent just a few pennies on my travel, I wanted to stay luxuriously in a beautiful yet serene property. I chose Basho Bougainvillea Resorts which was located right in the lap of nature. The comfortable and lavish cottages were no less than a 5-star stay! The view of the pool and the hills in monsoon from our cottage was heavenly. I soaked myself in the rains and the tranquillity of the place. The food was quite reasonably priced and the restaurant is well-known in the neighbourhood. I would definitely want to go back to the place for a pampered and self-indulgent stay! These were the weekend trips I planned from Mumbai during the months July through November! I hope you had fun going through them, and hope the blog was informative. For any queries regarding the trips, you may email us! Also, use the hashtag #desigirltraveler to be featured on our page!Don't forget to follow us at @missmalinilifestyle to never miss a beat!