As any first-time fashion week-goer would feel, my boyfriend too was worried that his outfit wasn't going to be fashionable enough. Yes, I decided to take my boyfriend to spend a day at fashion week! Along with asking me a million questions about the setting, the location, the designers showcasing that day his mind also processed a million other questions, some of them being,
"Was I about to walk into a crowd of people that would instantly judge me as an imposter with a cascade of dismissive glances?" "Was it going to be a closed space where I couldn't escape these glances and feel uncomfortable?" "Was everyone going to be wearing something extravagant or flamboyant?" "Was I going to embarrass my girlfriend?"
But as the day progressed he got a holistic view of what fashion week is actually about. Many people, just like my boyfriend, assume that it's just a bunch of snooty people coming together to show off fancy, expensive outfits, and pretentiously talk about fashion—but in reality, it is anything but that. Fashion week is a place for people to meet, network, work their butts off at and take in all the trends that the runway has to offer.
So what was his experience like? Keep reading to see!
The People
"My assumption was wrong" he admitted and went on to tell me how he encountered people who were fancy and some casual. Some were trying too hard, some weren't at all. There were some people who fit the mold of "extravagant", but they seemed normal to him. He admired those who were more courageous with their fashion choice and while there were a few extravagant people around, he could tell they were enjoying expressing themselves.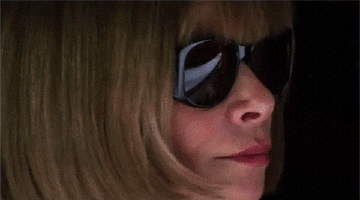 The Venue
The venue was very open and free-flowing, not as claustrophobic or intimidating as he'd thought it would be. He didn't feel trapped anywhere or expected to stay on a set course but free to wander and do what he wanted.
He soon realised that this was not just a fashion event, this was also clearly a networking event as he overheard a lot of conversations where people were talking about their projects and trying to promote themselves as well as their businesses. He specifically recalls one woman jumping from person to person giving a 5 min summary of herself and handing out business cards and a lot of people greeting each other with high pitched "Hiiiiiiiiiiiiiiiiiiiii"'s.
The Show: Alcis X Nari
The stage was set and seating done, and I noticed my boyfriend paying close attention to every detail—from the kind of people attending to the models on the runway and more. After the show was done, I went on to ask him what he liked about it and he told me the following, one-by-one:
He loved the theme of recycled materials which made him realise that fashion is not just limited to looks but in the philosophy of materials and sustainability.
He immediately picked up on how wearable everything was from the show. He totally imagined everything would be extreme and/or conceptual fashion.
He was pleasantly surprised by the diversity of models; young, old, slim, not slim.
Thought all the models would be stone-faced and walk the same way. But he was very surprised to see that everyone had a different style of walk and expression that added to their look.
The show was much more intimate than he imagined. He thought it would feel distant from the runway but in contrast felt very intimate.
The hip-hop music and show set (complete with plastic bottles) really impressed him.
The Realisations
Certain people took too much satisfaction in disliking a collection.
Saw certain examples of typical fashion people with cliché pretentiousness that were very much the minority, not the majority.
Realised he doesn't find all models attractive (phew!)
Nice to see designers out in open having drinks and interacting with people.
Happy to not see any dangerously thin models and/or people.
The Final Takeaway
(In his words)
It made me understand my insecurities about myself and my biases about the fashion industry and its people. I learned that I shouldn't be intimidated because one is free to do as one wants and no one forces anything on you. Which is a good lesson as fashion is not about good or bad but feeling happy with the choices you make. It's a great place to visit with a significant other cause you get to learn about each other's opinions and tastes.  You can truly get to know a person better by understanding their opinions on fashion. Whether they agree with you or not. Overall, a great exhibition of freedom, expression, creativity, pushing boundaries, taking risks, diversity, LGBTQ culture, eco-consciousness, networking, showroom trials, shopping, exploring, eating, etc. The runway show, which is what stands out most in our minds, is just a small part of it.
TBH, I would've never seen fashion week from the perspective that he put forward—whether it was the runway show, the models or the networking. Did this change your perception about fashion week too? Do let me know in the comments below!
Follow @missmalinifashion and @missmalinibeauty on Instagram for more updates.