You know when actresses like Deepika Padukone, Sonam Kapoor Ahuja, Aishwarya Rai Bachchan, and Alia Bhatt take the red carpet, they're always experimenting, showing us a new side. But TBH, what I look forward to the most is seeing Rekha ji bring her own kind of glam to the red carpet. Sure, the Vivienne Westwoods, Diors and Guccis have me drooling but Rekha ji's sarees always speak to the desi girl inside of me.
Whether you see her at an award ceremony, wedding reception or simply at an event—her outfit will never fail to impress you. We never know who she has been styled by, where her outfit is from or who does her makeup, but man, is she always winning on our best-dressed list!
I believe the saree is a kind of attire that is appropriate for every type of occasion and Rekha ji proves that to be true. So don't hesitate when you want to invest in one because it will stay with you for ages. Check out these pictures of her that will give you more reason to add this gorgeous piece to your wardrobe: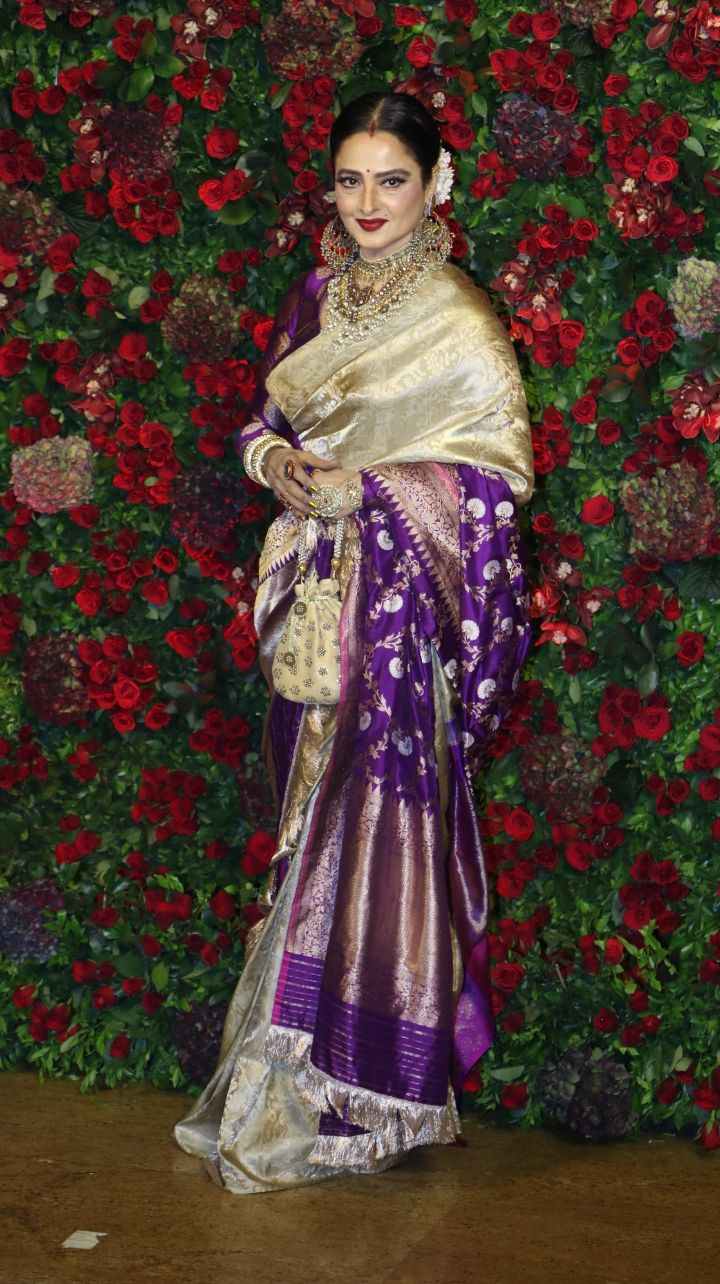 Rekha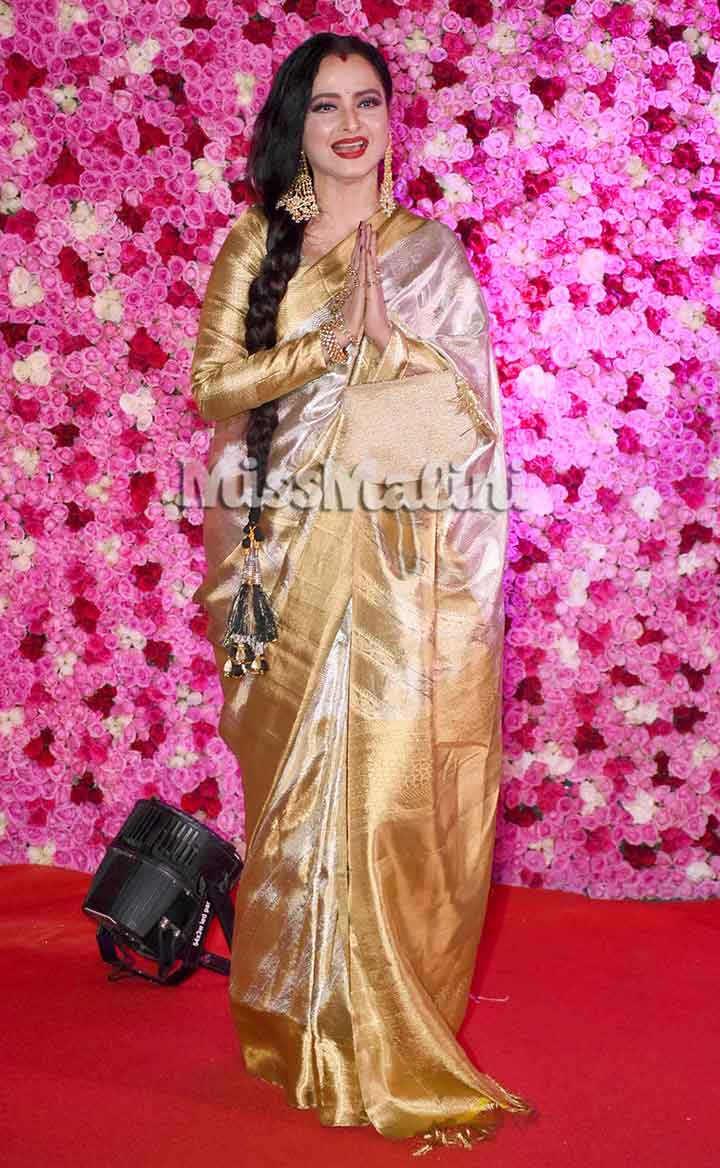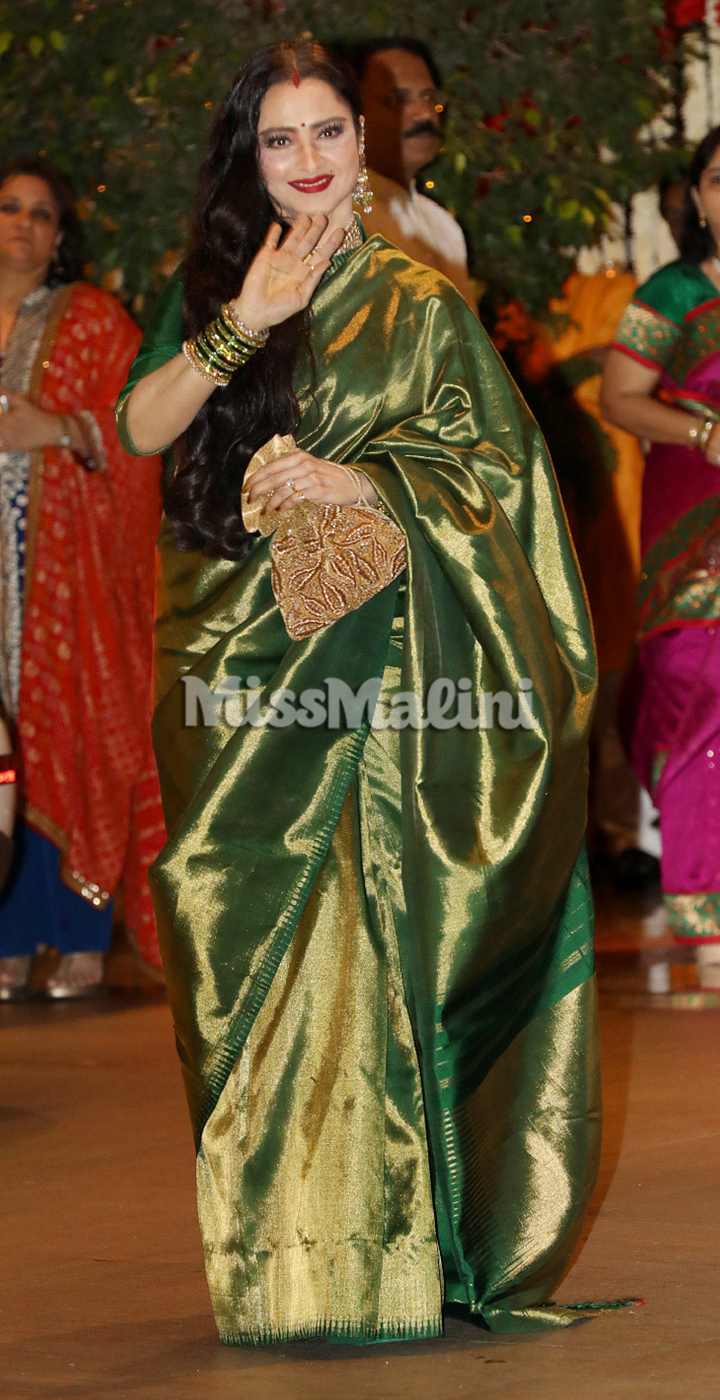 Rekha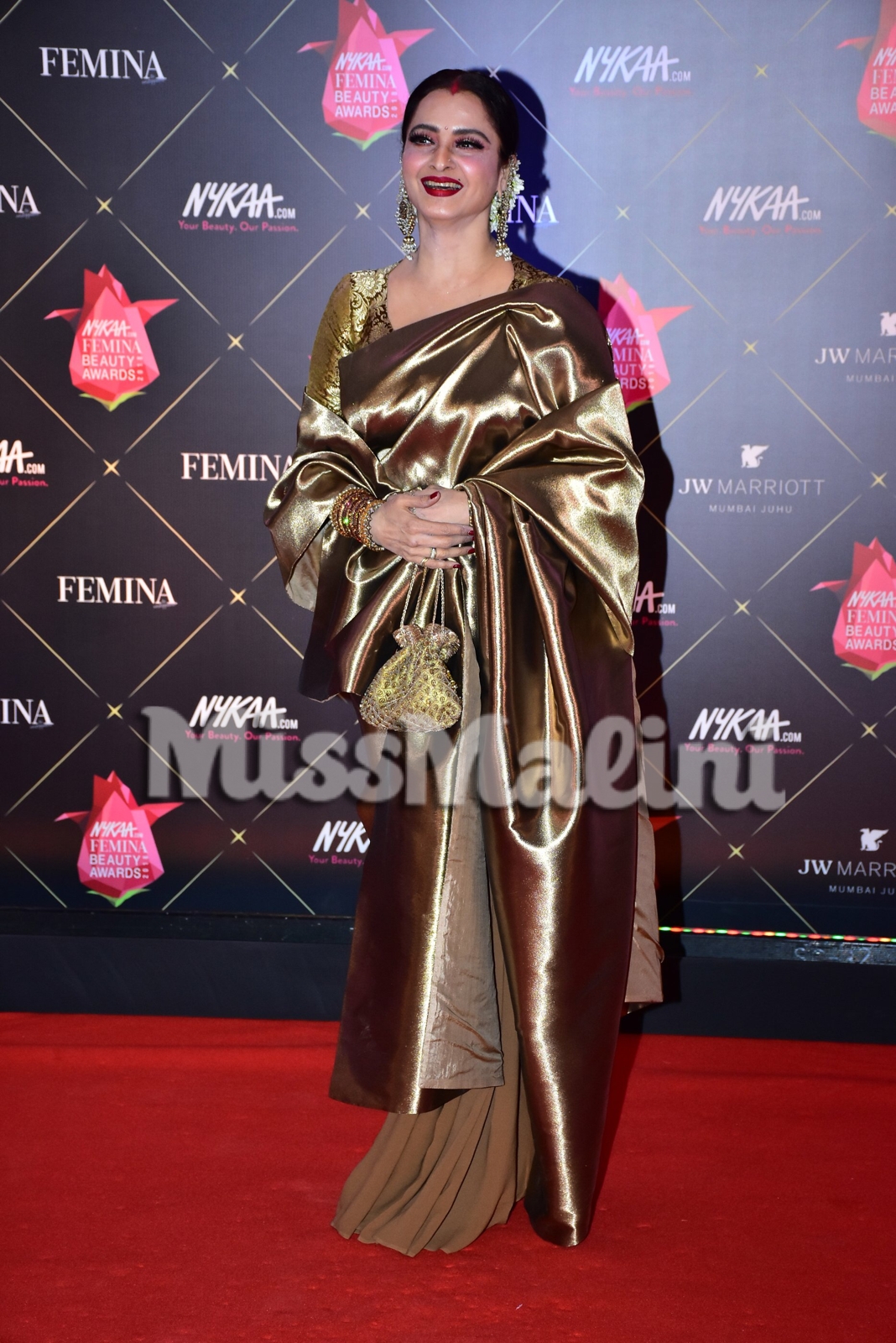 Rekha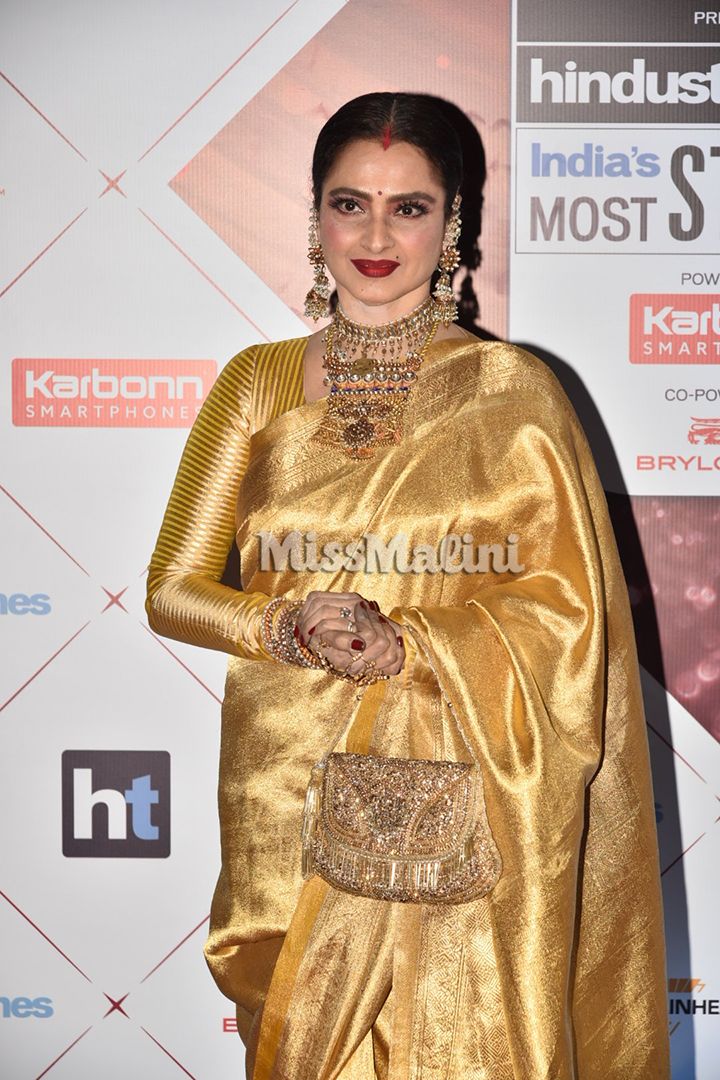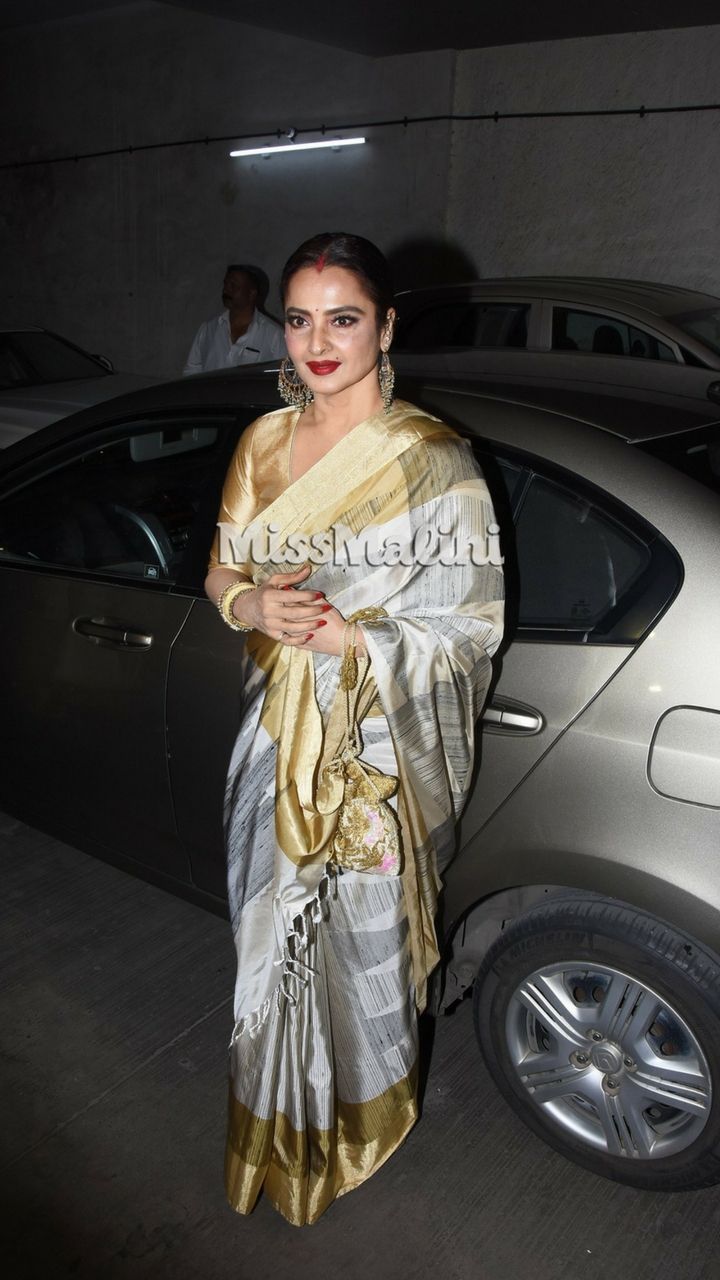 Rekha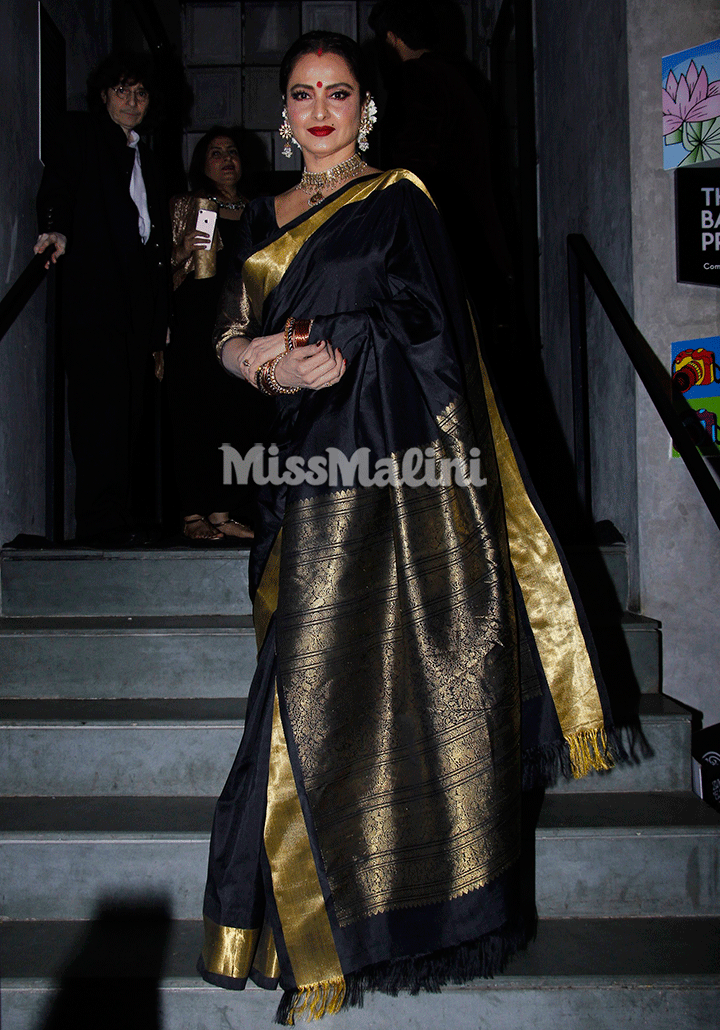 Rekha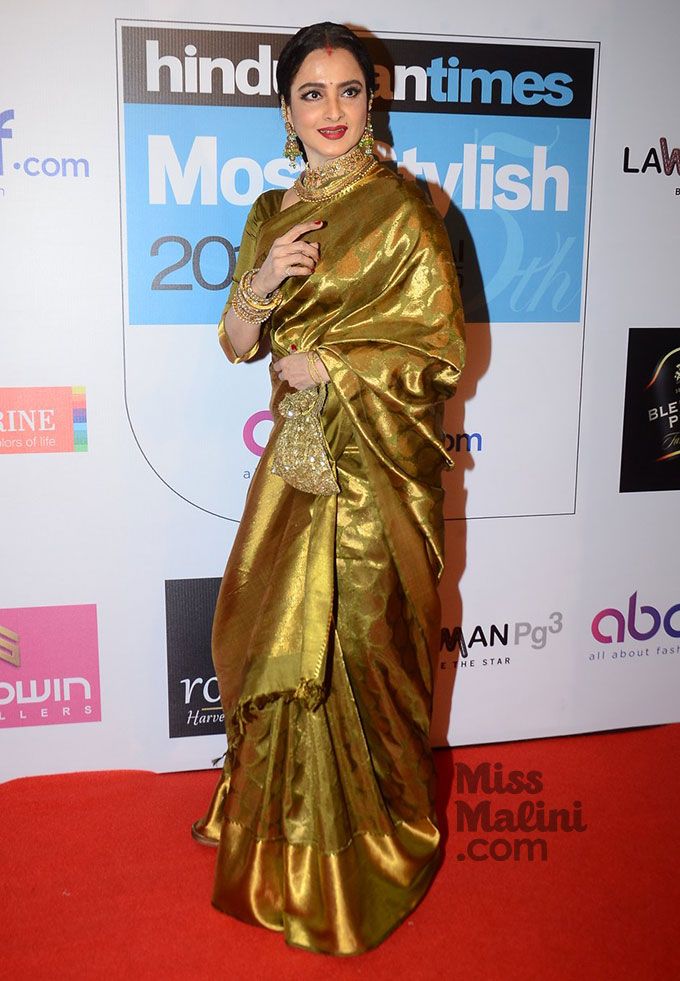 While silk sarees might be heavier on the pocket as opposed to chiffon, cotton or georgette sarees, they sure do bring in a charm like nothing else. If you're still looking for a reason to buy one—here are a few why I have invested in one myself:
While buying a handloom silk saree whether Kanjeevaram, Tussar or Banarsi silk, you can be sure that these kinds of sarees aren't made in bulk.
The silk saree you choose to buy is quite unique for you.
A silk saree instantly gives you a luxurious feel, no matter which style you buy it in.
Even though they might look heavy and hard to manage, a pure silk saree is actually not that heavy.
A pure silk saree, when draped right will accentuate your figure in a flattering way.
Keeping all of this in mind, the one and only reason I would urge you to pick a pure silk saree because it can be a precious heirloom that is passed down from generation to generation. I, for one already have a list of sarees that I'm going to take from my mother's closet!
What type of saree would you invest in? Do let me know in the comments below!
Follow @missmalinifashion and @missmalinibeauty on Instagram for more updates.