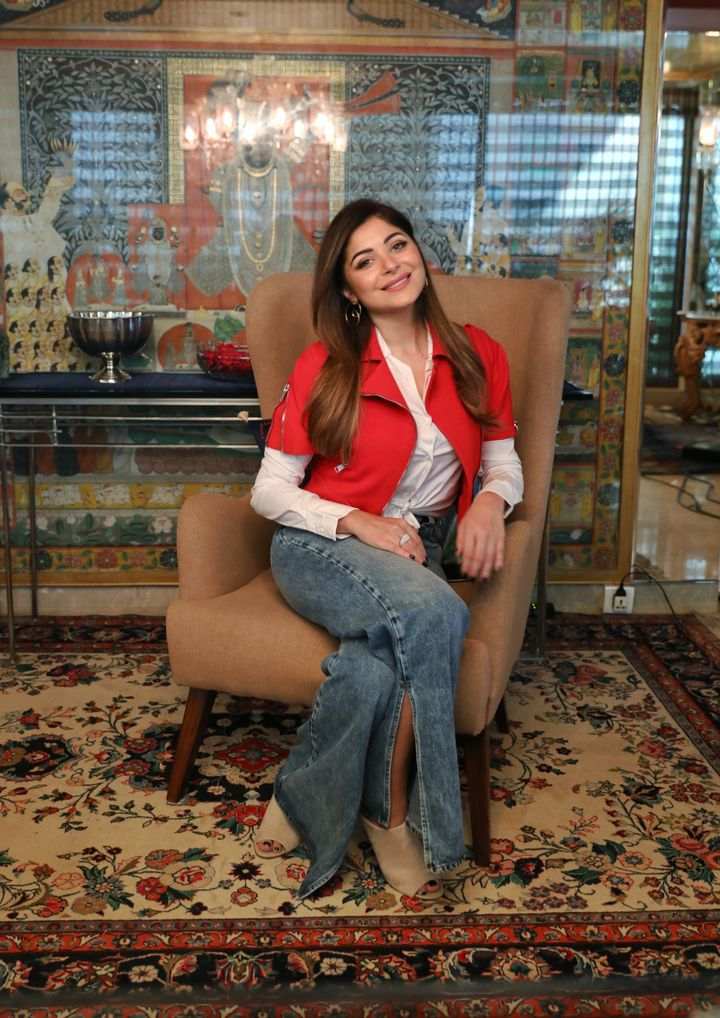 Kanika Kapoor is that rockstar who showed the world that it is never really too late to follow your dreams. The single mom of three made her Bollywood singing debut with the super-hit Baby Doll from Ragini MMS 2 in 2014 and ever since then, there has been no looking back for her. What's more, the singing sensation is one of the most celebrated style icons of our country. She has always left the fashion police quite impressed with her sartorial choices. And now, it's her home that we're gaga over.
Recently, our in-house serial Home Invader, Priyam Saha invaded the beautiful singer's home.TBH, I can't thank her and Pepperfry enough for taking us on wonderful tours of all these celebrity homes. As for Kanika, sure, we imagined her home to be beautiful. But what we saw was nothing like we had imagined.
To start off, you take a lift into Kanika's home. Yup, she actually has a personal lift to her penthouse. Entering Kanika's home was like going into a mini-palace in the middle of the Mumbai suburbs. The most striking thing that you notice about her home is the artistic wallpapers which she revealed was inspired by one of her trips to Jaipur. Not to mention, each of her room has a different theme. Then, of course, there was a huge and ornate dining table complete with a chandelier fit enough for the queen. Kanika also revealed that being from Lucknow, she loves hosting dinner parties and we can only imagine how frikkin' amazing those parties would be.
Take a look: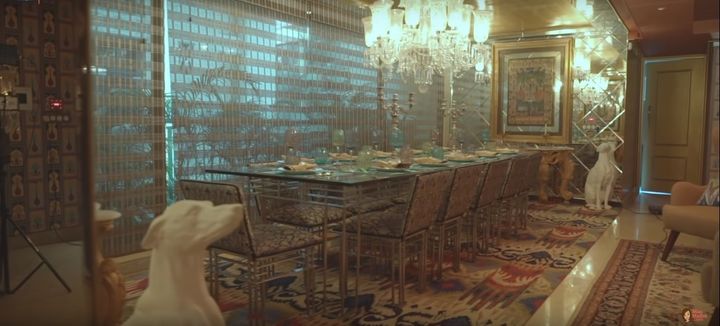 It's clear as to how much thought and effort Kanika has put into decorating her home. But as usual, there were a few unique pieces that we couldn't take our eyes off.
Check them out: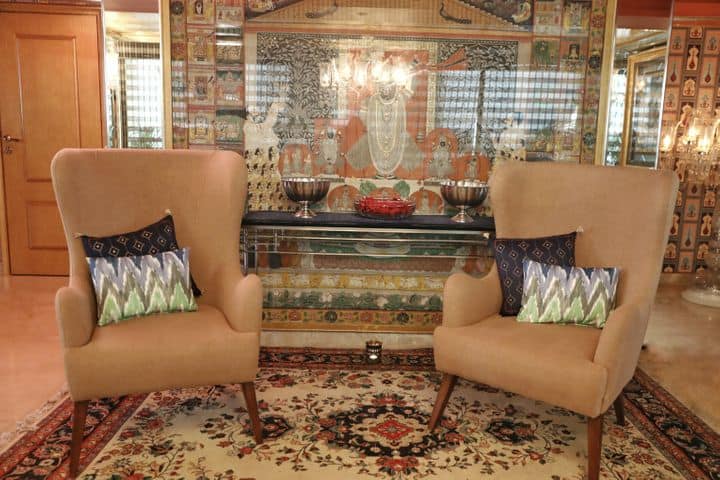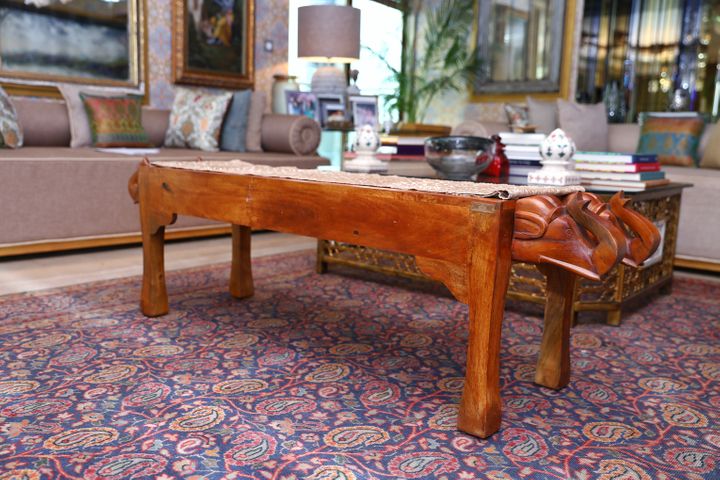 You can buy the elephant bench, here and the beige winged armchair, here.
After welcoming us to her 'humble' abode, as she calls it, Kanika even serenaded Priyam and the rest of our team to a variety of her favourite songs in her Morrocan "chill/music room." PS: She was trained by the king of Bhajans and ex-Bigg Boss contestant Anup Jalota when she was younger. To top it off, she has a surround sound music system throughout her entire home that gets you in the right kinda party mood. Safe to say, we had a mini-party at Kanika's mini-palace of a home.
Check out everything else that went down during our Home Invasion:
Thank you so much for being so wonderful and closing off Season 2 of Home Invasion on a beautifully musical note, Kanika.
To see some of Kanika's favourite products from Pepperfry, click here.
This post is in partnership with Pepperfry. You can follow them on Facebook, Twitter, and Instagram.