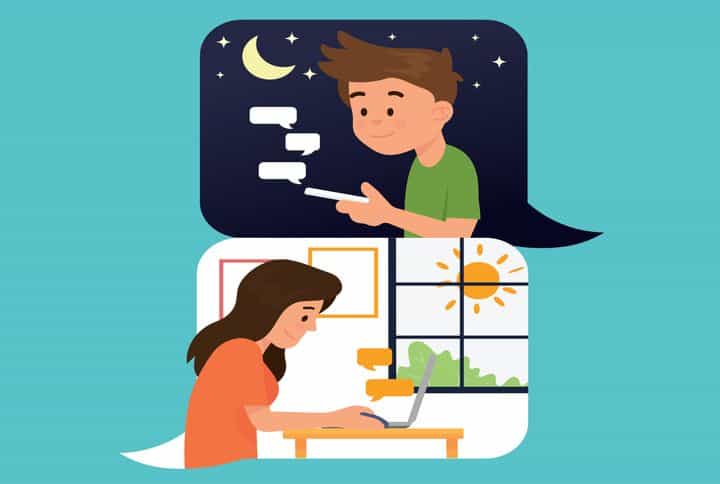 Dear Love,
Happy Valentine's Day! Don't worry, this one's not a cheesy love letter but a brief ode to our LDR. This year is special, as we've now spent exactly the same amount of time together as apart. For many, a long distance relationship is such a huge thing but for us, it became a norm.
From the very start, we both knew this was gonna happen. A long distance relationship was inevitable in our case. But maybe that's the reason why it was so easy for us to slip into it. I won't go as far as to say it was a fuss-free ride but hey, we did end up with a great story, didn't we? Maybe one that can even be turned into a movie one day!
You shared with me your aspirations to earn a Master's degree, and I was all game for you to go abroad and get it. I remember, in one of our early conversations, I was fussing about who will make you good food as you're such a foodie. But turns out that you're a great cook too. I am so sorry now that I wasn't that involved in your applications process. Now, I feel like that would have been a great bonding time for us, as well.
But an unexpected thing happened to us. Our long distance relationship started sooner than we expected because of my academic journey. Though the distance wasn't saath samandar par like it is now, it still ensured that we could no longer meet anytime we felt like or go for movies or for dates. It just wasn't the same anymore. It felt like the ship has sailed and we were still swimming to catch up to it.
The one thing that kept us going was the thought that this will make us stronger as companions. And it definitely has made us stronger, after going through some major highs and lows. We tried to compensate our presence with video calls and regular daily texts at the beginning, but as we started engaging in our lives even that reduced. There were times when we didn't have a clue what was happening in each other's lives. But then there were those times where we just synced! Communication, as we both quickly learned was the key to powering through this time.
Of course, I wish we were there for each other's once-in-a-lifetime moments; the day I graduated, the day you graduated, the day I got my first job, the day you got your first job and so many more which we would have celebrated together. But we made up for this absence with the silly long distance moments that we shared that were just so unique to us. From eating pastries together but worlds apart to celebrate anniversaries to you giving me a tour of your new place, every instance was a new experience. Even the time zone difference didn't matter to us after some time, our clocks were completely different.
Then I remember the time when you were planning to come home for a vacay! I was so excited. You didn't tell me your flight details on purpose, but WhatsApp's last seen came to my rescue. I had an eye on you even though I had no clue where you were. But still, for me, it was like a magic trick for you to appear suddenly at my doorstep. I know you intended to do just that. The hug we shared then was, simply put, unreal! After blissful days of togetherness, saying goodbye was not an easy thing to do. But I had to put on a brave face, like the one you had on too, just for us.
From sending you Batman-themed handmade card to sending you a care package for your 25th birthday to sneaking a gift via your roommate to sending you random postcards, my way of showing love might seem materialistic. But in our relationship, you're the one who is good with words and I am the one who is good at showering love. This letter was just another way to express my feelings and appreciate this unique relationship we have.
This long-distance relationship has taught me so many things over the years. It takes a lot of hard work to keep a relationship like this one going strong. An LDR also ensures that you don't take your partner or the time with your partner for granted. The one thing that I love about you the most is that you always encourage transparency in communication. The time and patience that I have learned through this have strengthened me on an individual too. Now, I just have to say thank you!
I want you to know, I love our love story because we've written it together. The journey we're in is unique but so are we as a couple. I can't wait for us to have our happily ever after! I am definitely going to sing the song 'Saat Samundar Paar Main Tere Peechhe Peechhe Aa Gai', so beware! 😀
Love you to the moon and back!