Bollywood has many families who have been in the business for generations. One such family is the Kapoor khaandan. They're one big family and we love how they come together to celebrate all the special occasions and festivals. Be it Diwali, Christmas, or someone's wedding anniversary, you will always see them all decked up and ready to party. The most recent reason for celebration is the birthday of Karisma Kapoor and Kareena Kapoor's father and icon, Randhir Kapoor.
Kareena's hubby, Saif Ali Khan and Karisma's daughter, Samaira Kapoor and Randhir ji's wife, Babita Kapoor were also a part of the celebrations along with other members of the family.
Take a look: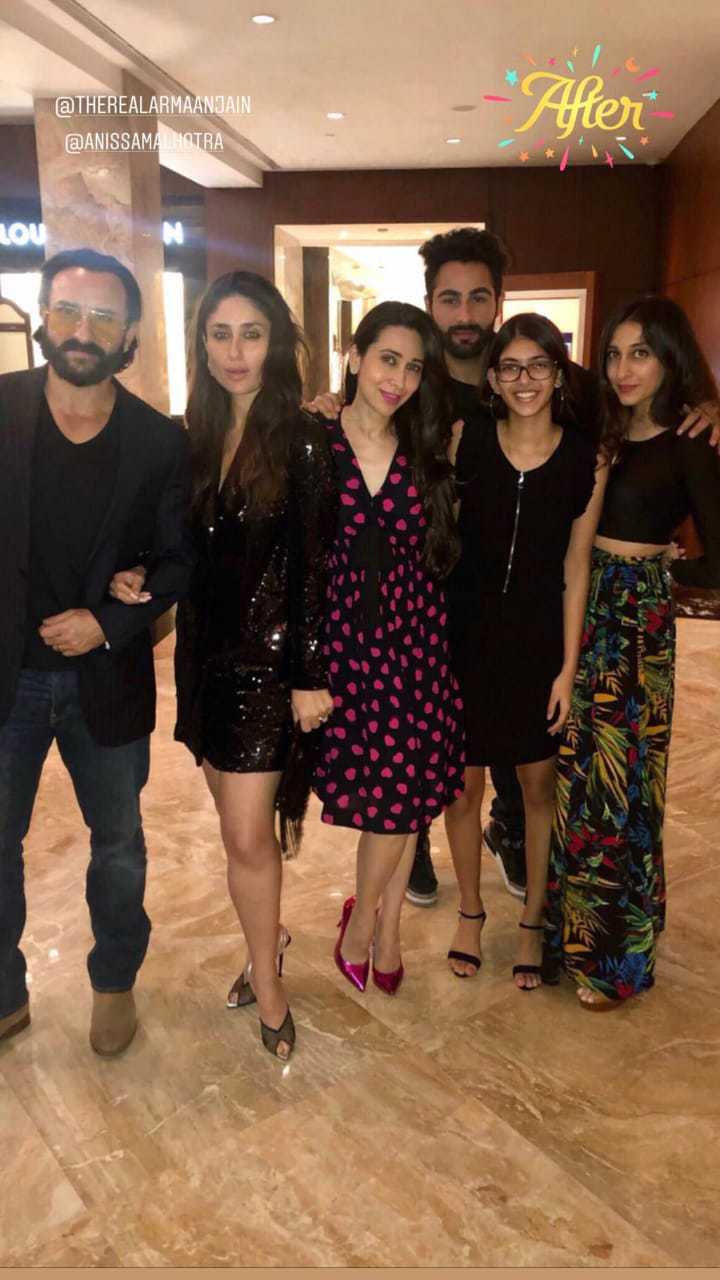 A family that parties together, stays together, right?!
This is making me want to have a major #famjam over the weekend!