Couples leaving cute comments on each other's photos on social media has become a thing now. And it's not just us, our Bollywood celebrities have done that too! One such celeb couple is Ranveer Singh and Deepika Padukone. Even before they tied the knot, we have seen them leaving little messages on each other's posts. Of course, this continues even today. So when Deepika shared a grid of three photos on Instagram recently, Ranveer made sure to comment on them.
Check the posts and comments below: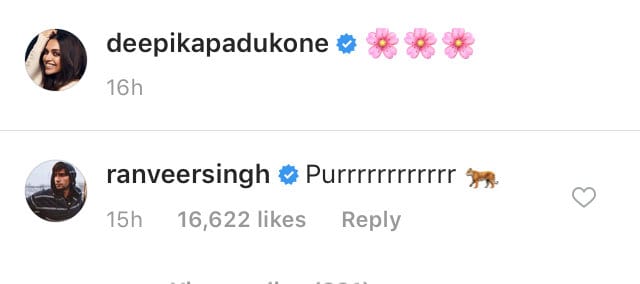 After this, there is no denying that Ranveer is crazy about his wife!
And let us tell you, it's just not these photos, he had something to say on her previous pics as well! In fact, he dedicated a song to her too. Read more about it here.
The Piku actress wore the above outfit yesterday at an event where her father, Prakash Padukone was honoured with the Lifetime Achievement Award for his contribution in sports.
Below is a video from the event:
#DeepVeer, you guys are setting #couplegoals that hardly anyone will be able to match. Also Ranveer, we think you can definitely host sessions on 'Tips (or secrets) to be the best husbands'.