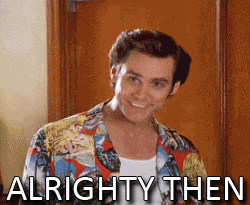 One of the top things America has to offer is it's beautiful outdoors, and the best places to experience this are the national parks. So, if you're someone who is tired of the usual type of vacays and are looking for a different kind of break, planning a trip to a national park does sound like a good plan, no? You get to bond with nature, your body gets a detox from the city life and your mind is refreshed. If you think this could very well be a perfect plan for your next outing, here are 5 of the best national parks you should add to your travel bucket list.
1. Volcanoes
If you find volcanoes fascinating, head to the volcanoes national park. You can find two of the world's most famous volcanoes sitting within this park—Kilauea and Mauna Loa. Here, you are also offered various hiking trails that will take you over lava flows and through lava tubes.
2. Death Valley
If you're a fan of birding, camping, hiking and mountain biking, then this is the perfect national park for you. It is also the driest, hottest and lowest national park of America.
3. Olympic
Connect with the lush nature that this park has to offer and it will freshen you up like nothing else. But that's not all that this park is famous for. It also includes pools of water as well as hot springs, for some extra relaxation.
4. Bryce Canyon
You can explore this canyon cowboy style—by going horseback riding. You will also find rock pillars still standing from the forces of erosion called Hoodos, which is the attraction of this canyon.
5. Badlands
While exploring the park, you have a pretty good chance of seeing wildlife like bighorn sheep, bison and prairie dogs. And if you're someone who loves watching starry skies, then you'll be hitting the jackpot here. They offer an amazing night sky program where the park provides telescopes for you to take in the night sky beauty.
Which one of these national parks would you want to visit first? Let us know in the comments below.