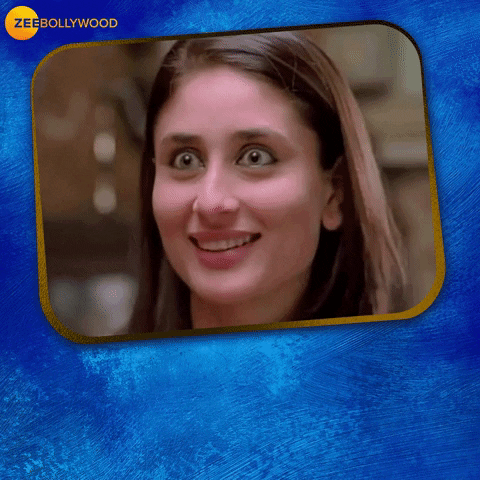 These twelve are my favourite female film characters, so much so that their characters along with their names are etched in my heart and mind. I would go as far as to say that this list features your all-time favourites too because everyone loves these characters and identifies with them. They represent the various facets and genres of women today, in our lives. These characters are individualistic, celebrate womanhood in their own specials ways and somehow have a stark resemblance to certain females around us. Some are iconic, some girl-next-door, some full of beans and some outright mature & dependable. What's important is that these characters seem to be real-life and we somehow tend to find these or similar kinds around us.
Geet Dhillon—Jab We Met
Bubbly, chirpy, and lively. She is always full of life and energy. She is a chatterbox and speaks her mind. She loves herself and is her own favourite. She is so much fun to be with, she fills the entire atmosphere with joy & merriness. She fears nothing, is a die-hard romantic and takes life as it comes. We all love her for her sparkling, dynamic and cheerful nature.
Naina Talwar—Yeh Jawaani Hai Deewani
The nerd turned bomb-shell. She is intelligent, has an opinion of her own and voices it. She is confident and extremely vivacious. One person, you look up to for the varied qualities she possesses. She is one heck of a friend too, dependable to the hilt and your secret keeper.
Aditi Mahant—Jaane Tu Ya Jaane Na
This college going girl is an aggressive and impulsive one. She is loud but is everybody's darling. Her friends being her life, she fights for them like no one else. She is cool and street-smart. Very comfortable around guys, she gives gaalis with finesse and believes in making her own rules.
Ananya Swaminathan—2 States
She is a beauty with brains. The beautiful girl in college is the one that guys can't get their eyes off. She is outgoing and has a personality that is nothing less than star-like!
Aisha Banerjee – Wake Up Sid
The small town girl who has her own set of dreams and is aspiring to make it big in a metro city. She is simple, confident and positive. She is sorted and has her priorities straight. She knows what she wants in life and is sure of making her dreams turn true.
Milli Chakravarty—Khoobsurat
She is clumsy yet lovable, too colourful yet sexy, a blabbermouth yet meaningful. She is vibrant, loud, and nowhere close to sophistication. She is frivolous, impulsive and speaks her mind with no filters. But she is the one who can strike a chord with anybody, is super helpful and loves to cheer up people. Mumma's girl, a selfie-lover, a fitness freak, a believer and a dreamer!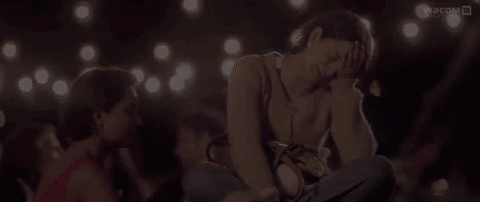 Rani Mehra– Queen
She hails from a simple and conservative family. She is traditional yet gutsy. She might lack confidence but still has this uncanny 'never say die' attitude and a commendable fighting spirit. She is simple, sensitive and all so spectacular.
Shruti Kakkar – Band Baaja Baarat
Rough but cute. Intelligent and quirky. Lives her dreams and works towards it. Thinks big and is not scared to fall in love. She loves her work. She is enterprising, independent and straight-forward.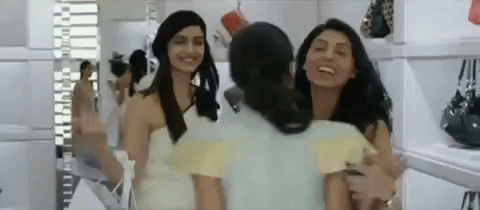 Aisha Kapoor—Aisha
Plush, chic, rich and oh so fashionista! She shimmers in style and is the most sophisticated one in the group. She is not super ambitious. She has her set of female friends and loves to dress, shop and gossip. And yes, she loves match-making too!
Laila—Zindagi Na Milegi Dobara
Optimistic, loves what she does and does what she loves. She is the kind who would not want to regret anything in life. She is fun-loving and extremely vivacious.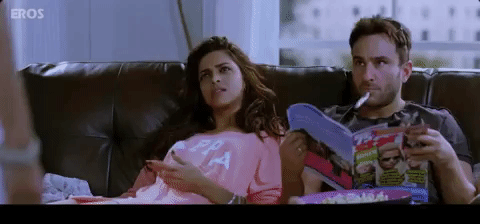 Veronica Malaney—Cocktail
For her passing affairs are no big deal. She is the utmost modern and very stylish. She oozes oomph and outrageousness. She is careless and lives on her own and on her own terms. She is bold. Period.