5 Of Mumbai's Top Dermatologists Reveal Their Skincare Routine
Natasha Patel , 05 Mar 2019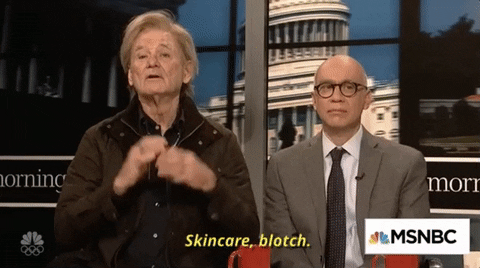 If you type in 'skincare' on Google the first suggestion that come below is "skincare routine" with about about 11,90,00,000 search results. When it comes to the beauty world, skincare is not only the most lucrative business with new brands coming to the table every month, but it's probably the most important areas of concern for every girl.
When your skin doesn't look its best, you tend to feel not-so-great. Which is why many of us turn to the industry's most reputed dermatologists to help us get our best skin ever. They guide us with certain products, treatments and have our skin's best interest at heart. Last evening, while sitting at my dermat's very comfortable procedure chair, she suggested changing up my current skincare routine, which made me wonder about her own, and the many other skincare professionals'.
So, here you go—a list of your favourite dermatologists' skincare routine and products they always use:
1. Dr. Jaishree Sharad | Skinfiniti
For the morning, I cleanse with Cetaphil cleansing lotion. Then I use Sebamed clear care gel moisturiser. Then I use the Fotoprotector fusion water sunscreen by ISDIN.
For the night. I clean with Sesderma sensyses cleanser classic. After that I apply Skinceuticals C E ferulic serum on the entire face and then I use Sesderma retiage cream. For my body, I use Sebamed olive bodywash as my shower gel and apply their moisturising lotion twice a day.
2. Dr. Jamuna Pai | SkinLab
For my day routine; I first cleanse with a mild cleansing face wash from SkinLab. This is followed by a thick coat of day moisturising cream for dry skin and SPF 50. Then I layer it with a concealer, followed by my regular makeup, I keep it light for work. Post lunch I make sure to apply another coat of SPF on top of the morning one.

For my night routine; I cleanse eye makeup thoroughly. The best way to do it to soak the cotton pad in the makeup remover, place it over the eye round, hold for 5 seconds, wipe the lashes downwards. Then turn the cottonwool around and wipe the upper and lower eyelid margin. Repeat the same for the other eye. Then I use the cleanser to take off the makeup from the rest of the face. This is followed by cleansing with face wash and then apply a repair cream. I use a combination of azelaic acid, glycerin, arbutin, retinyl palmitate, citric acid, ascorbic acid and allantoin. I do a mix and match at times. From these I feel the retinyl palmitate works the best. Lastly, I top it up with a rich moisturising cream.
3. Dr. Apratim Goel
In the morning I wash my face with an exfoliating powder mixed with a face wash. I'm not a sunscreen person, as I prefer to take a capsule of oral sunscreen daily morning with my favourite, Cap Celergen. I apply primer from Dermalogica below my makeup.

I always remove makeup with micellar water no matter how tired I am. I use skin-renewal pads and a night cream from ZO Obagi. This makes sure my skin pH is corrected as well all debris. Next is my most favourite product is Retamax from Dr. Zein Obagi as well. I am a huge fan of face mists and sometimes make my own with green tea and mint or else use any available. Avene's thermal water spray is great as well. Last is an amazing product from Biotex, the transformation serum that I use round the year.
4. Dr. Harshna Bijlani | The Ageless Clinic
My night time routine I usually start with Shangpree S-Energy cleansing gel which is a heavier oil based gel for my stubborn eye makeup, followed by their facial mousse cleanser—a milder amino acid based foaming cleanser for a complete cleanse and added hydration as I tend to have dry skin. Post that I let my skin breathe for a few hours before I start my layering my products over.

Since I have dry skin, I add a little bit of rose-hip oil and a little bit of idebenone (a wonderful antioxidant that is 4x more powerful than vitamin C) to my daily cream. I mix all of them together and apply it to my face, under eye area and neck. In the end I apply a hydrating, fragrance-free and paraben-free moisturiser to my arms, lower legs and the soles of my feet as these tend to get dry quite often.
5. Dr. Madhuri Agarwal | Yavana Aesthetics Clinic
I start my day with applying Forest Essential's cold pressed coconut oil as have a dry skin. I leave it for 15 minutes and then use Aderma's gel foaming face wash. Next, Sebamed's moisturising cream, since it has lipids and natural moisturising ingredients to protect my skin and keep it hydrated. I use the VCX serum as it has great antioxidants and anti-aging benefits followed by ZO's Oclipse sunscreen + primer.

At night I use Avene's micellar lotion to remove my makeup and follow it up with the morning's foaming gel face wash. The next step is Calecium restorative hydrating cream—my multi tasking product at night. Twice or thrice a week I use the Blossom Kocchar Aroma magic hydrating seaweed mask and reviving oxy pack as they help to revive the skin and gently nourish it.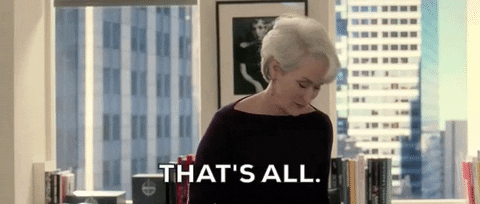 Have you tried any of these dermat-approved products? Let me know in the comments below!
Follow @missmalinifashion and @missmalinibeauty on Instagram for more updates.