When it comes to fashion, let me just say that quality always trumps quantity. And with the current conversations around sustainability, conscious consumption, smart buying etc, the everyday person is becoming more and more aware of the negative effects of spending money on fast-fashion brands.
But why should I pay so much money for one thing?
It might seem like an unequal scale at first, but once you begin to save up and buy more designer pieces you will see a stark difference in the quality of your wardrobe, as it will begin to look more and more classy and filled with quality pieces.
How can I do this?
Instead of spending money every other week/month at a mall, take it slow and invest in designer pieces that will last you for a longer period of time—so much so that you can even pass it on to the next generation. The great thing about making this shift is that you will also be able to curate a wardrobe that is unlike anyone else's—one that is personalised to your taste and not general off-the-rack looks worn by many.
So if you're thinking of making this shift soon (like I am), here are some pieces you could invest in for your next fancy brunch date as seen on the Lotus Makeup India Fashion Week AW '19 runway!
1. Samant Chauhan's Asymmetrical White Dress
2. Shalini James' Printed Kurta Set
3. Rina Dhaka's Bright Red Tiered Skirt
4. Statement Trench from Sahil Kochar
5. Diksha Khanna's Shimmery Maxi Dress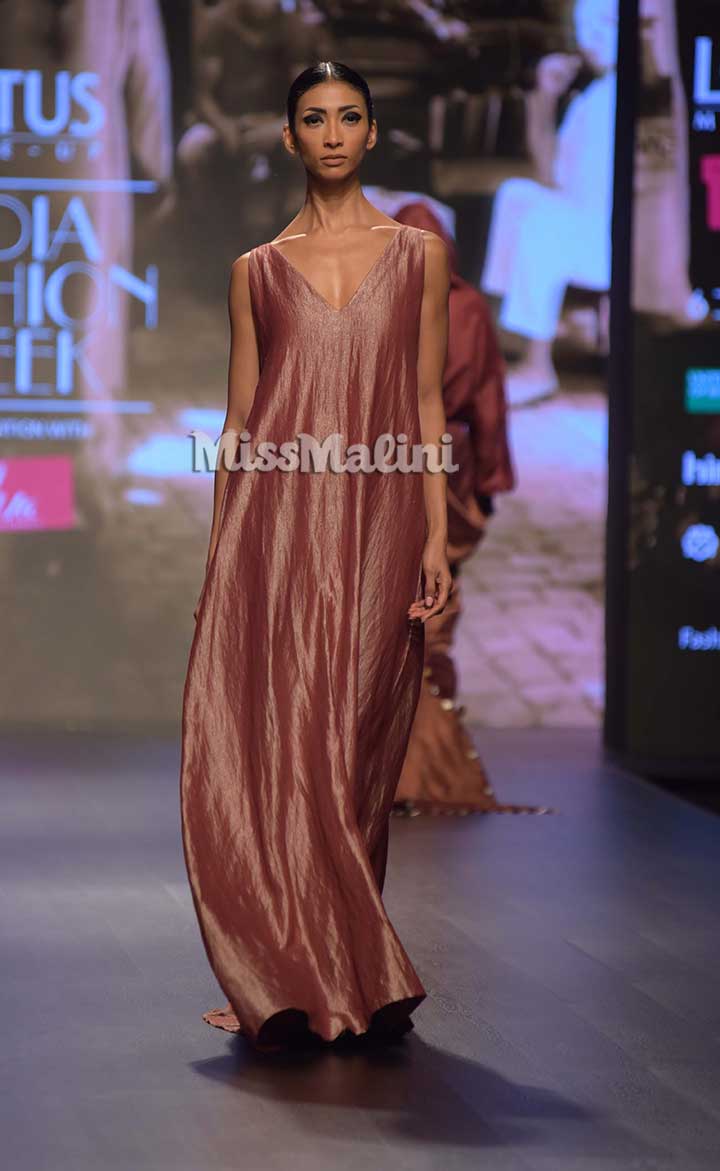 6. Hoodie Shacket From Amita Gupta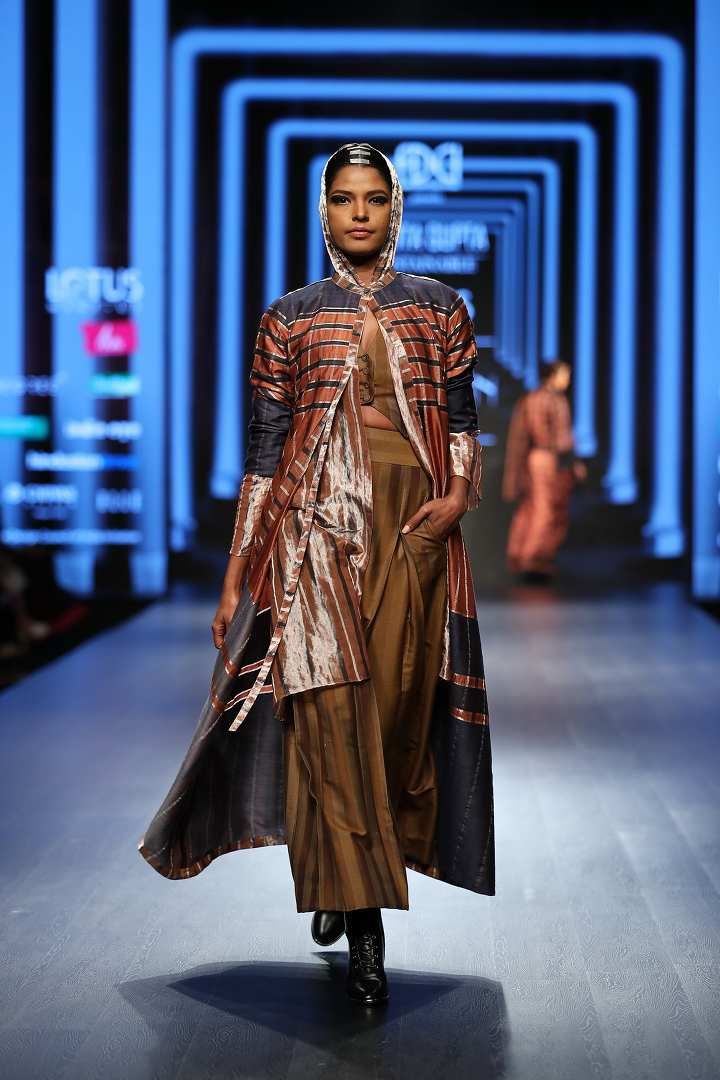 7. Monochrome OOTD By Pallavi Singh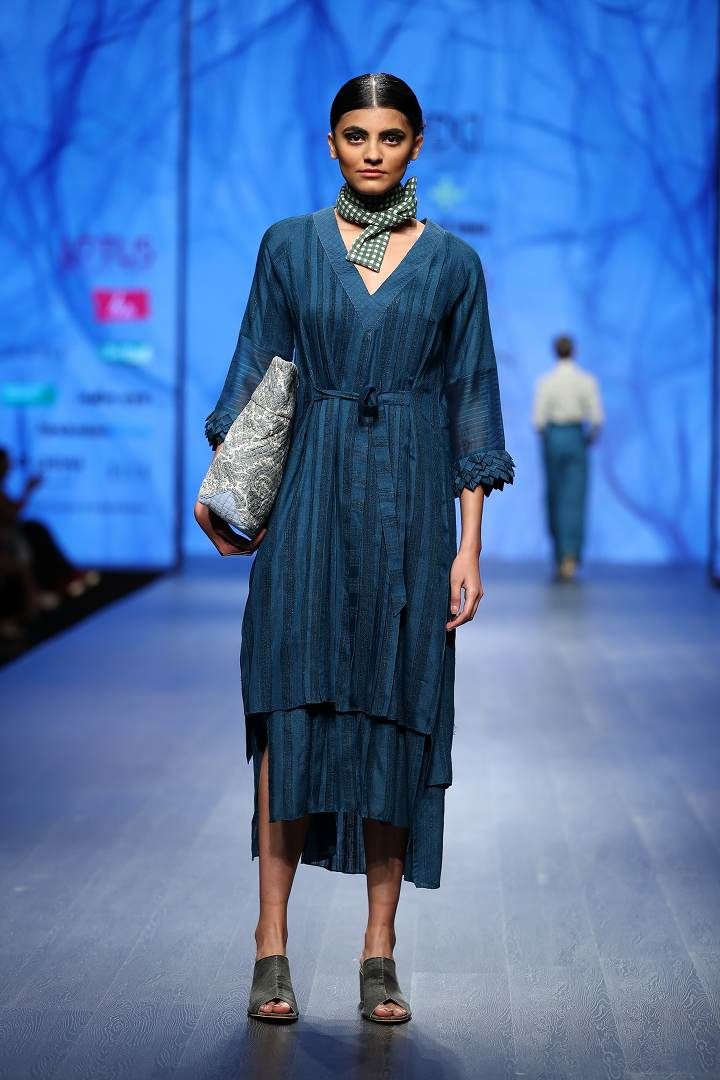 8. Embroidered Separates By Pratima Pandey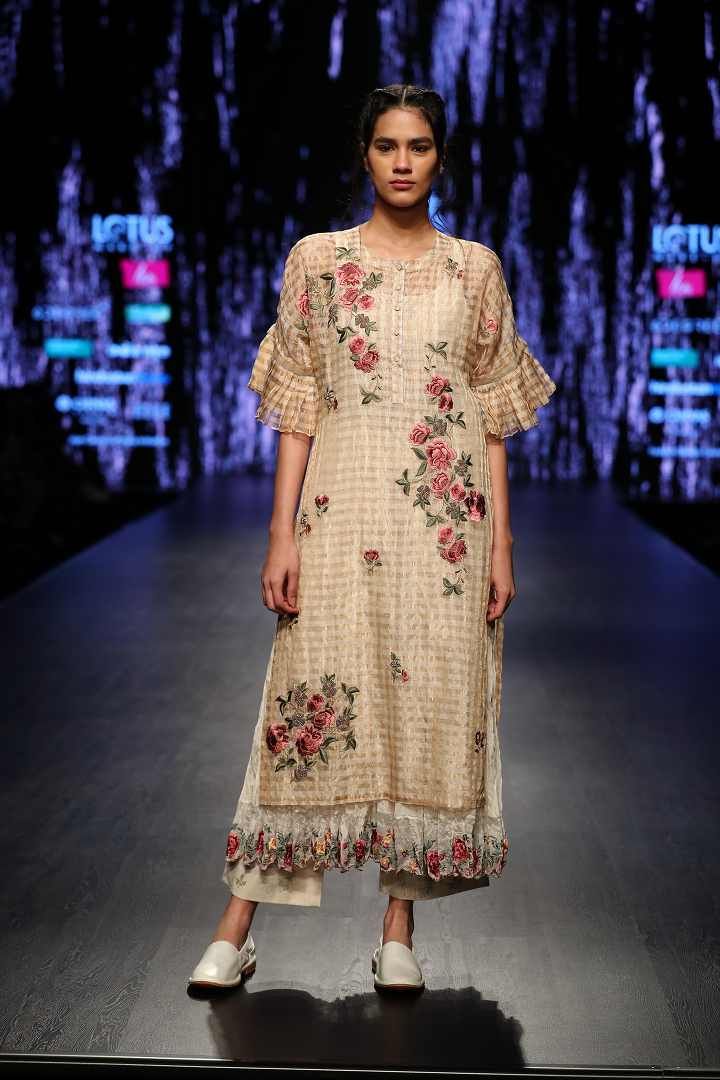 9. Rainbow Striped Skirt + Blazer Combo by Rahul Mishra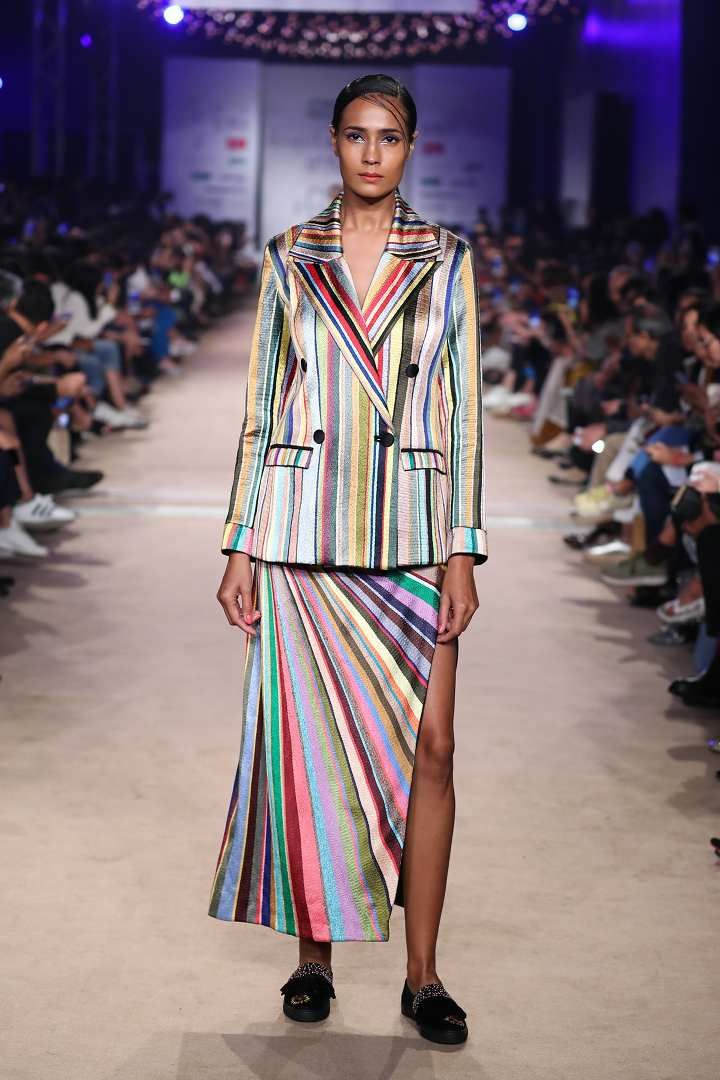 10. Concept Dhoti-Jumpsuit By Vaishali S
11. Suketdhir's Printed Pantsuit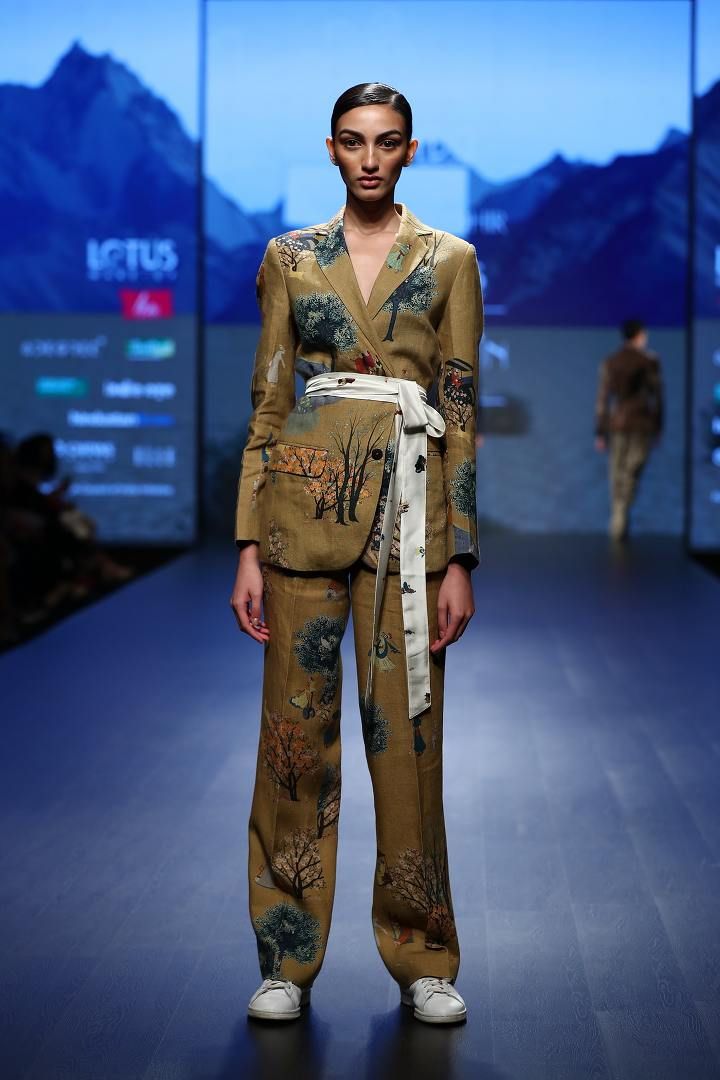 Each of these designer pieces is so different and so tasteful but more importantly, they're sustainable. Shifting from shopping at fast-fashion brands is difficult but it is something that we all need to move to. Which of these designer pieces would you invest in? Do let me know in the comments below!
Follow our hashtag
#MMAtLMIFWAW19
on Instagram for more updates from LMIFW AW'19!