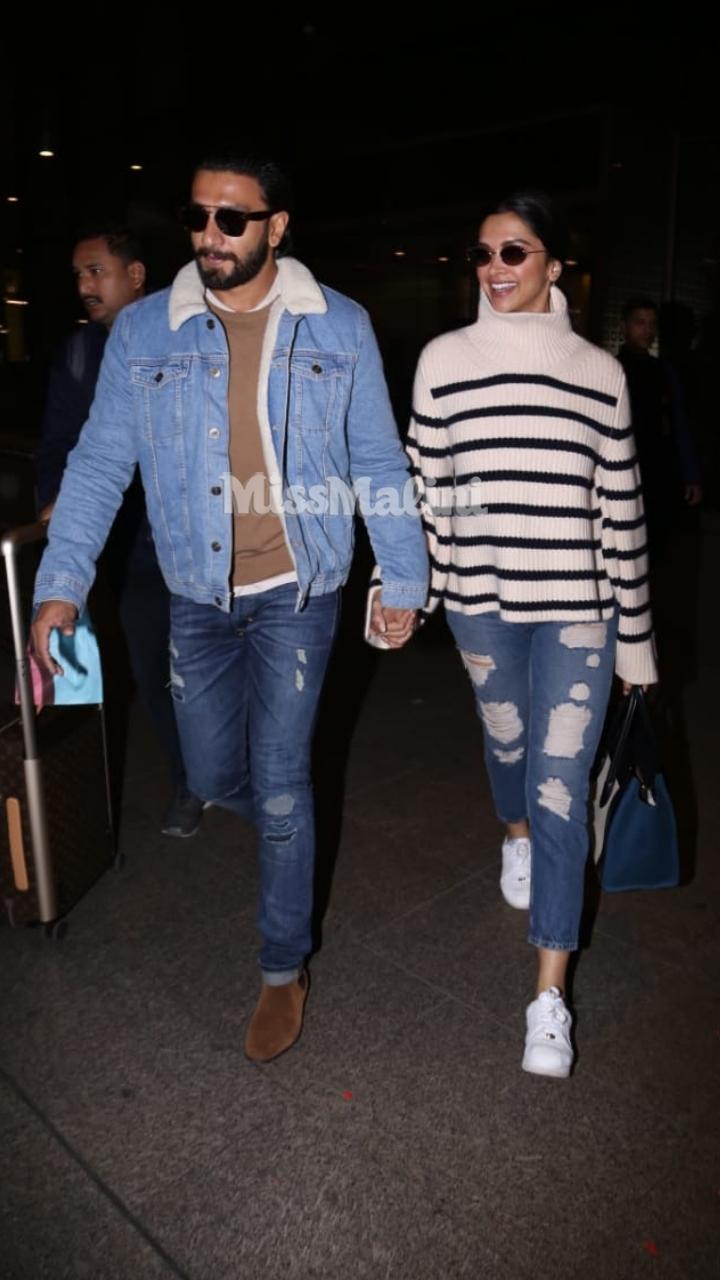 Ever since airport spotting has become a serious game, the B-town gang has had to up their style game even when they travel, which is slightly unfair if you ask me. Come on. have you spared a thought about how you like to travel before scrutinizing the clothes the celebs wear? My guess is you go for something comfortable but presentable. (Sometimes not even the latter for me, when it's one of those dreadful early morning flights) Right below is an actual representation of me at the airport for a morning flight with no time to think about my clothes.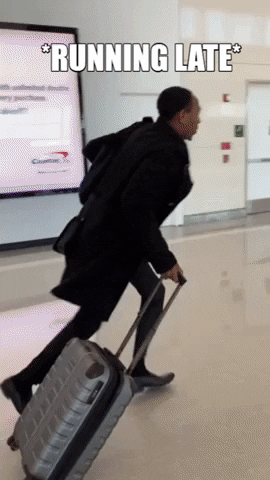 I feel like the airport is not a runway and should be treated as such, but that's not to say that you cannot be stylish at all while you travel, it's just that comfort should definitely play into your vibe. After all, you're going to be stuck on that aeroplane for a while, and you don't want to be constantly shifting and adjusting in your seat, right? That's why I love seeing what Deepika Padukone and Ranveer Singh wear when they travel.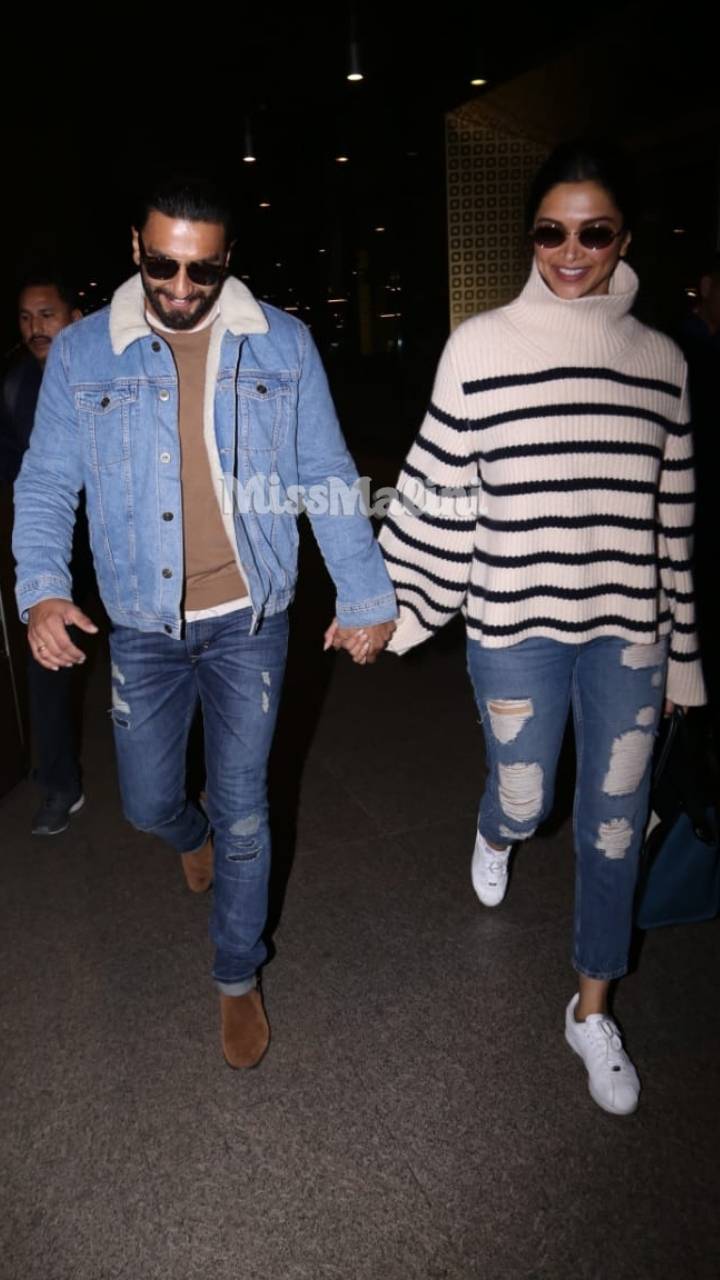 The lovebirds were spotted on their way back from London after unveiling Deepika's Madame Tussads statue with their family. Now, I know that Ranveer's usual style is not something everyone can pull off, but here's proof he does the basic look super well too. And Deepika honestly could look like a goddess even if she was in a sack, so there's no surprises here. While both opted for distressed denims and shades, Ranveer chose to match tan on tan with his choice of tee and shoes, while DP wore classic white sneakers and an over-sized, striped turtle neck that I could really use to fight this Delhi nip right now. (Yes, I'm in Delhi in March, and yes, I get chilly, go ahead and judge) That Celine bag just finishes the effortlessly casual look, no?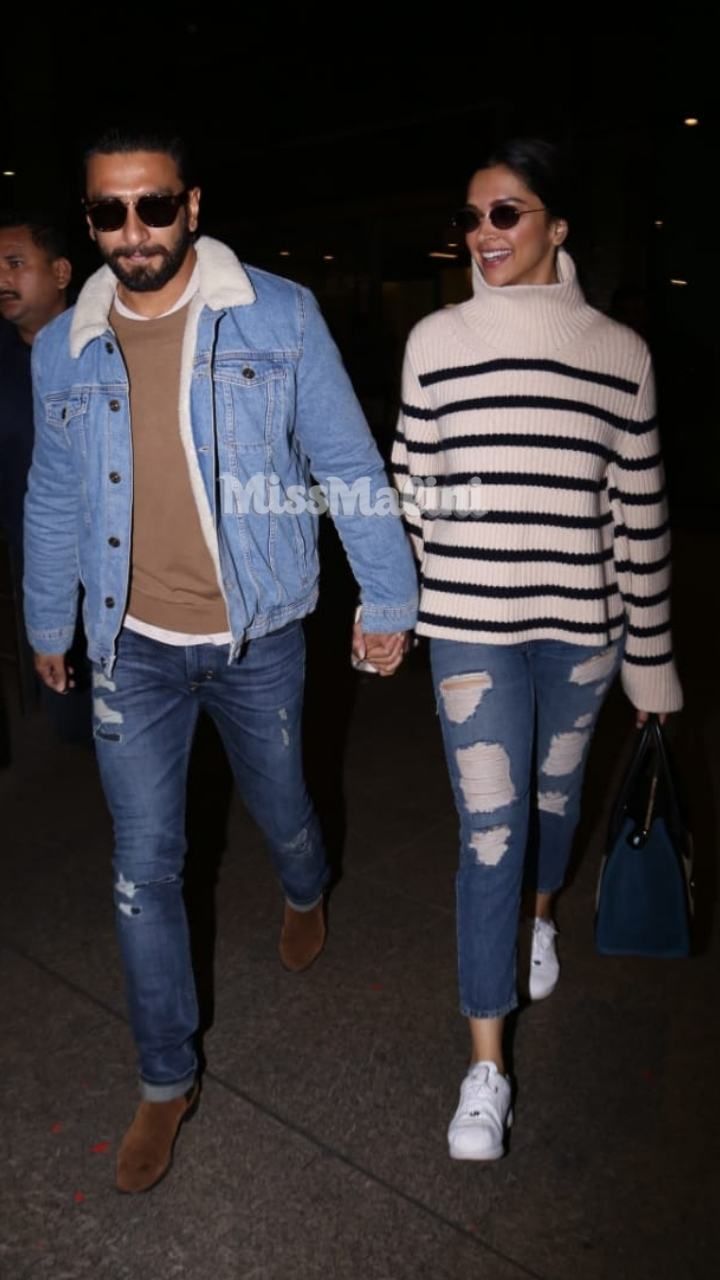 PS: That denim jacket looks quite amaze too! Anyhoo, there you have it. I think I made my case. And now, I'm rushing back for the last day of LMIFWAW19, so don't forget to follow all the action on @missmalini, @missmalinifashion and @missmalinibeauty!