I Asked A Dermat For The Best Products To Use In Your Summer Skincare Routine
Natasha Patel , 25 Mar 2019
Just like your wardrobe, your skincare routine is likely to transition with seasonal changes. Weather plays a very important part when it comes to the upkeep and maintenance of your skin. The best way to be ahead of the curve is to start stocking up on the right products—so that the sudden rise in temperature and humidity doesn't send your skin into immediate shock! While we spent the last couple of months layering on moisturising products, this time around as summer starts popping its humid little head, one needs to know the right way to prep the face to keep it from melting off!
Anyone who knows me knows I take my skincare routine very seriously. So, I spoke to dermatologist Jaishree Sharad for her tips on getting healthy, gorgeous skin just in time for summer, and here's what she had to say:
Because it's getting hot and humid, one can spray a thermal water mist on the face at any time of the day—that will just cleanse and remove all the sweat salts. If you have oily skin or acne-prone skin, then a toner that's alcohol-free, like a rose water helps to remove all the oil, apart from using a cleanser. As for moisturisers, stop using creamy or oil-based ones, they can really clog the pores and will leave your face feeling very sticky. Use waterbased ones instead. As for sunscreens use either water-based or gel based ones.
Dr Jaishree's recommendations:
1. Thermal water mist
Exit
2. Alcohol-free toner or rose water
Exit
3. Water-based moisturiser
Exit
4. Gel-based or a matte sunscreen
Exit
An ideal routine for the summer would be:
AM:
Cleanser
For oily skin: Sebamed clear foam face wash
For normal to dry skin: Cetaphil cleansing lotion
Toner
For oily and normal skin: Sebamed facial toner
No toner for dry skin
Sunscreen
For oily skin: Suncros matte
For dry skin: Z block SPF 50+
For normal skin: Avene
PM:
Cleanser:
Cetaphil gentle skin cleanser
Moisturiser
For oily skin: Sebamed clear care gel
For dry skin: A-Derma Rheacalm light soothing cream
For normal to oily skin: Clinique moisture surge
Now, who's ready for the summer and all those ice creams?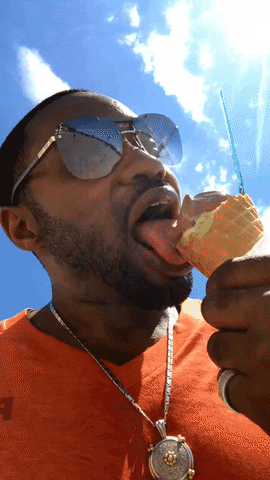 Follow @missmalinifashion and @missmalinibeauty on Instagram for more updates.