In my opinion, eyeshadow palettes are a sign of competence in the world of makeup. Whilst it's easy to use a stick formula or work with one colour, it truly takes skills to blend a ton of hues together to create a seamless, yet striking look. Whilst I have played around with many palettes over the years, here are the ones I turn to the most.
1. Urban Decay Naked2 Eyeshadow Palette
This OG palette was my introduction to the world of eyeshadows. The dazzling array of neutrals come in shimmery, sparkly and matte finishes that are truly versatile. The softer shades are perfect to wear to work, whilst the shimmery ones look incredible at every wedding and party I attend. Out of all the hues, I've probably used 'Snakebite', which is a deep bronze hue, and 'Tease', a matte brown shade, the most.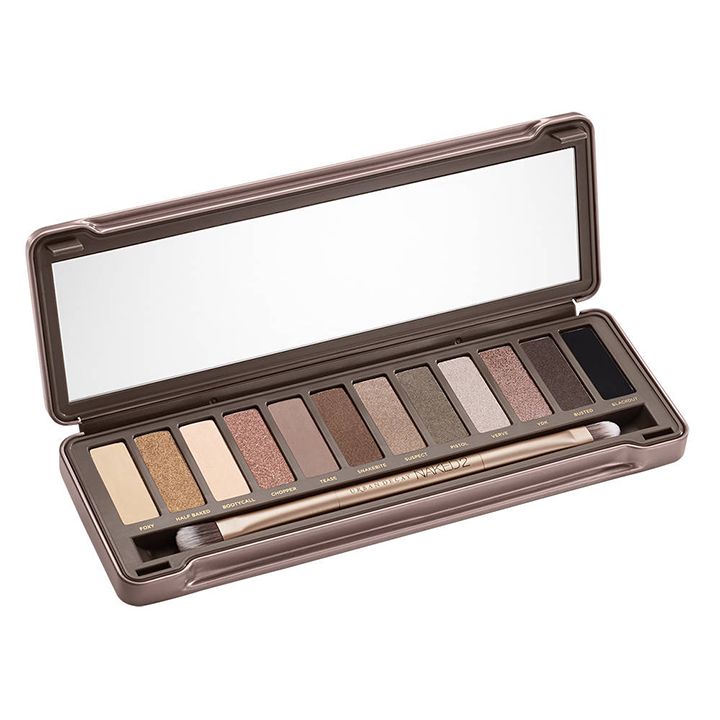 2. Huda Beauty Desert Dusk Eyeshadow Palette
I'll be the first to admit it – this product was an absolute splurge. Luckily, it turned out to be the best going-out palette ever! The vibrant shades allow me to experiment, whilst the mix of finishes make it easy to create a statement look. When I'm in a hurry, I know I can rely on the trio of 'Saffron', 'Cosmo' and 'Celestial'. The first is a muted, matte red that goes all over my lids, whilst 'Cosmo' – a glittery copper, is applied only on the centre. Finally, I finish with a teensy bit of 'Celestial' on the inner corners of my eyes to give it a touch of rose gold highlight.
3. Smashbox Cover Shot Eye Palette In 'Golden Hour'
This palette is literally the definition of – "I got it from my mama!". My mother picked up this palette after being drawn to it's luminous shades. However, once I got a glimpse of that deep purple hue, I promptly stole it from her. Since it's smaller than the other palettes I own, it's the one that travels with me.
4. Anastasia Beverly Hills Subculture Eye Shadow Palette
If you follow several beauty brands on Instagram, you know how easy it is to get lured by a new release. After hearing several of my fellow beauty junkies drool over this palette, I convinced a family member to get it to India for me. Whilst I was a skeptical as to whether I would use all the shades, I'm happy to report that each of them work beautifully. 'Untamed' is a stunning green that really brings out the eyes, whilst 'Axis', a matte, blue-green looks great when paired with denim. However, 'Roxy', which is a soft coral, is probably my favourite. A quick sweep of it makes me look more wide-awake and refreshed.
5. Maybelline Blushed Nudes Palette
Neutral shades are clearly a weakness for me. This cute little palette features rosy pinks and browns that help create many daytime appropriate looks. If you are looking for a good palette that won't empty your bank account, I highly recommend this one!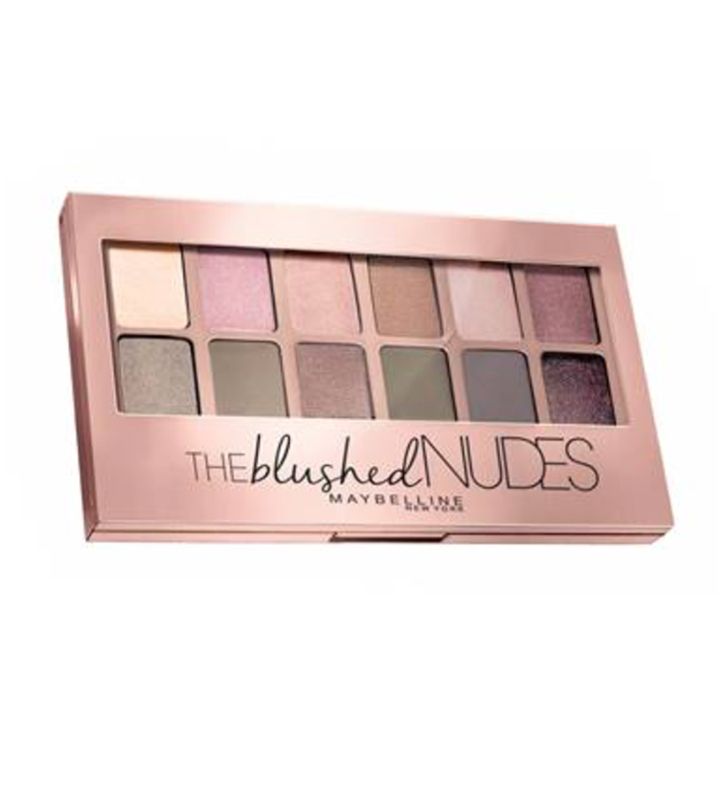 Have you tried any of these eyeshadow palettes out?
P.S: Follow @missmalinifashion and @missmalinibeauty on Instagram for more updates.