You're probably living under an online rock if you haven't seen just how fast the neon trend is taking over the fashion and beauty scene. From nails to boots, pleated skirts and more—this bright, statement-making colour is pretty much the hottest thing on Instagram right now.
But did you know that this isn't the first time this bright bold colour is making a splash in the fashion space?  A casual scroll through my Instagram feed and I found out that the neon trend was actually showcased on runways way before we could've thought it was, so I decided to dig deeper. Turns out, Versace's Ready-To-Wear collection showcase was all about that and more! Yup, neon has actually seen on the runway for Versace's Spring Ready-To-Wear line in 1996!
Check it out below: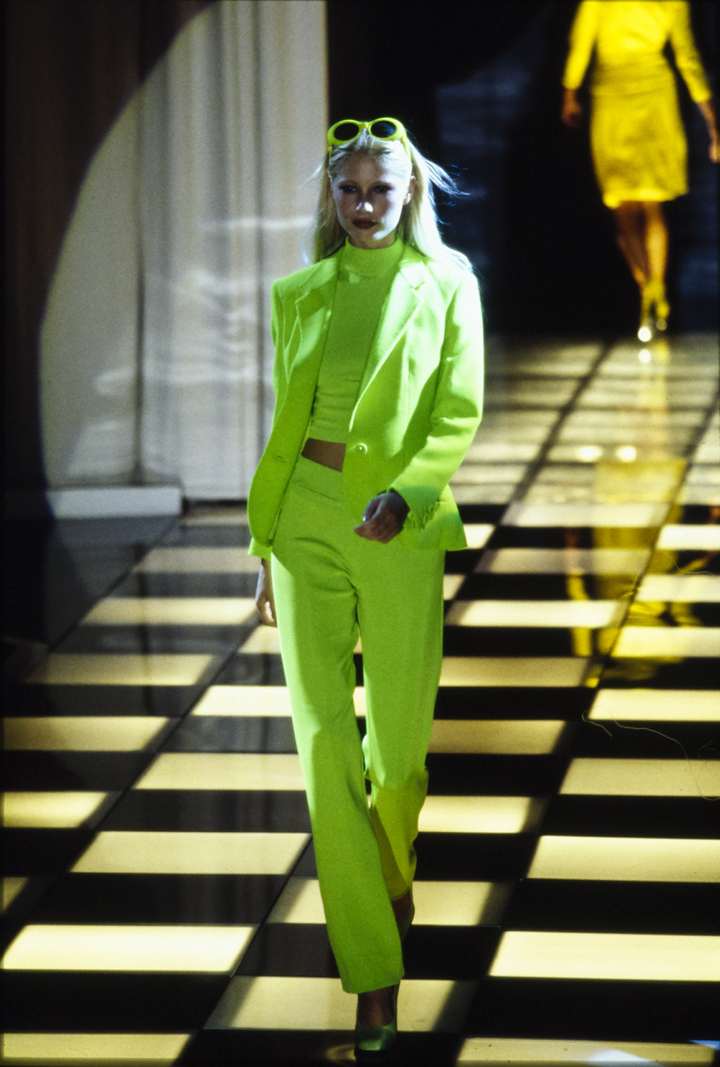 Versace | Spring Ready-To-Wear (Source: www.voguerunway.com)
SPRING 1996 READY-TO-WEAR Versace | Spring Ready-To-Wear (Source: www.voguerunway.com)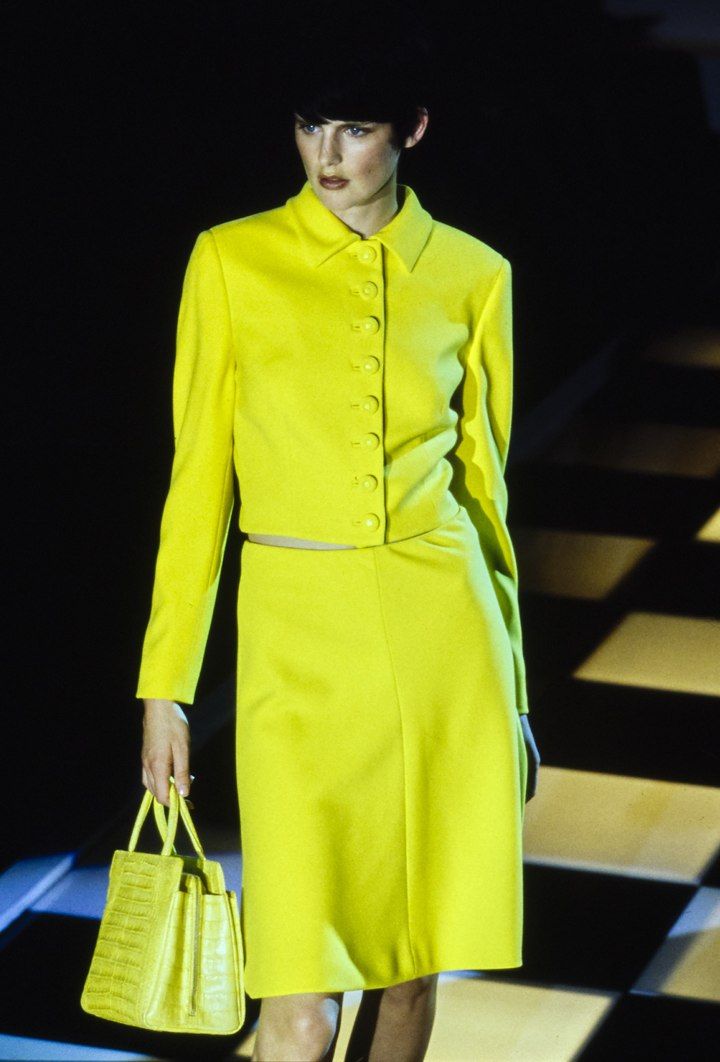 Versace | Spring Ready-To-Wear (Source: www.voguerunway.com)
Now, I never would have thought that the neons would have made an appearance in 1996 because it seems like such a millennial kind of shade, amirite? But like we know, history repeats itself and this stands true even in the sphere of fashion.
Gianni Versace, the OG creative director of the brand Versace introduced not only the neon trend but also pantsuits and monochromatic looks in this showcase—three trends that are currently all over the fashion scene. Who would've thought, right?
MM Style Tip: While the runway shows us how to wear this trend in a monochromatic manner, that might be a little OTT to wear on an everyday basis. So if you want to wear this bright colour, begin by adding it to your accessories, and then transition to focused elements i.e a tee, a skirt or even shirt.
How are you incorporating this vintage-yet-fresh trend to your wardrobe? I'd love to know! Tell me in their comments below!
Follow @missmalinifashion and @missmalinibeauty on Instagram for more updates.