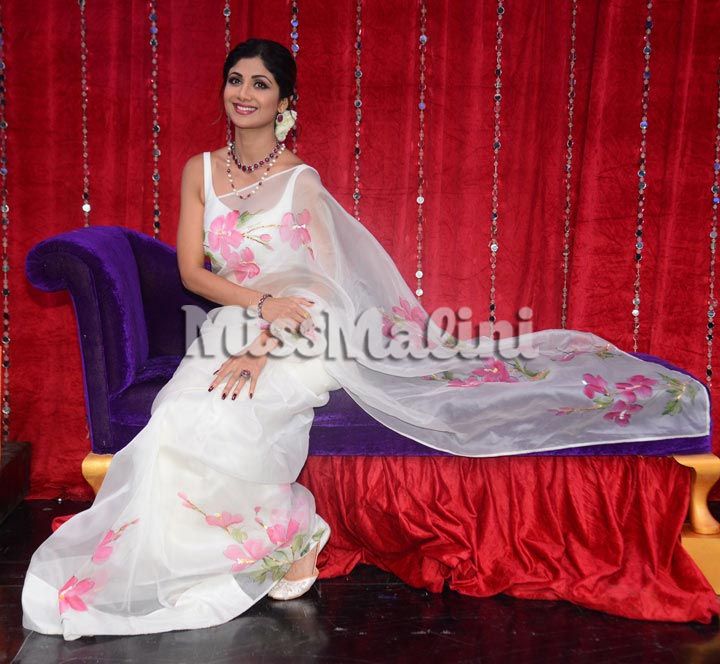 Summers call for light fabrics, comfortable clothing and colours that will keep you cool—and Shilpa Shetty Kundra's newest desi look is about that and so much more.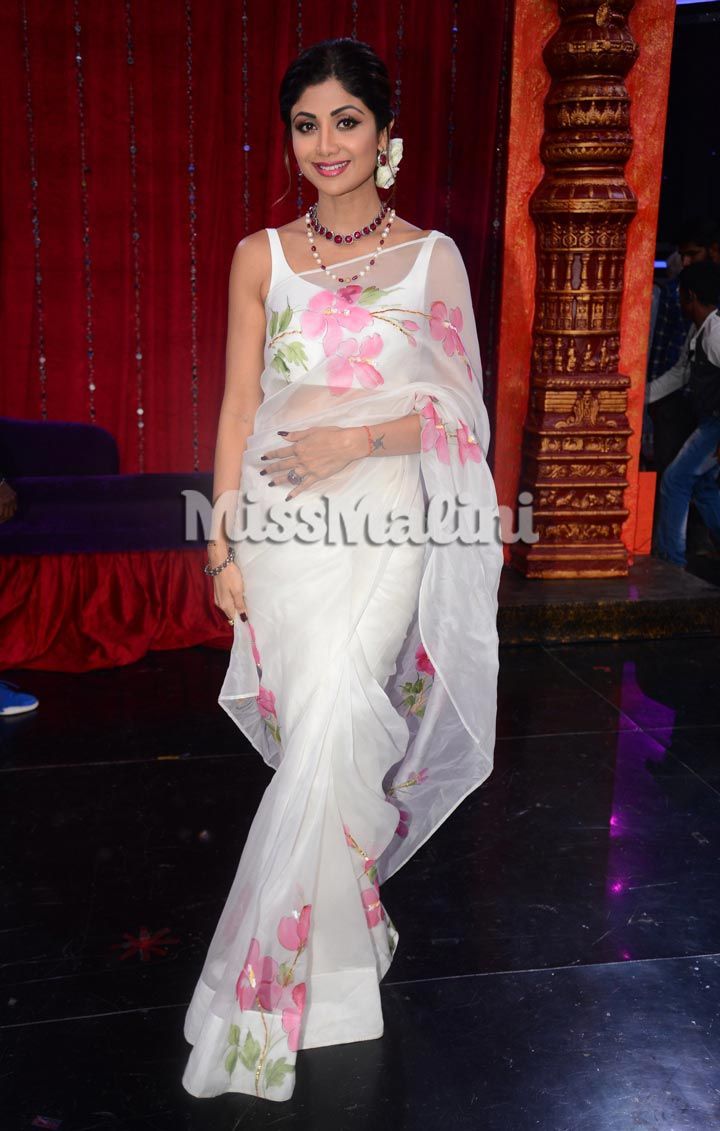 Now, we already know that Shilpa is the undeniable queen of sarees, but this one took her summer saree game to a whole new level. Celebrity stylist Sanjana Batra made sure to keep her love for sarees appropriate for the season by choosing this dreamy design from Picchika by Urvashi Sethi.
The saree's breeziness, sheer fabric and pretty floral design made it one that was oh-so-appropriate for this rather uncomfortable season. Keeping with the vibe of this saree, her stylist kept her jewellery and makeup minimal too—with layered beaded necklaces and earrings from Amrapali Jewels along with a set of bangles and ring from Roop Vohra Fine Jewellery.
Check out her full look below: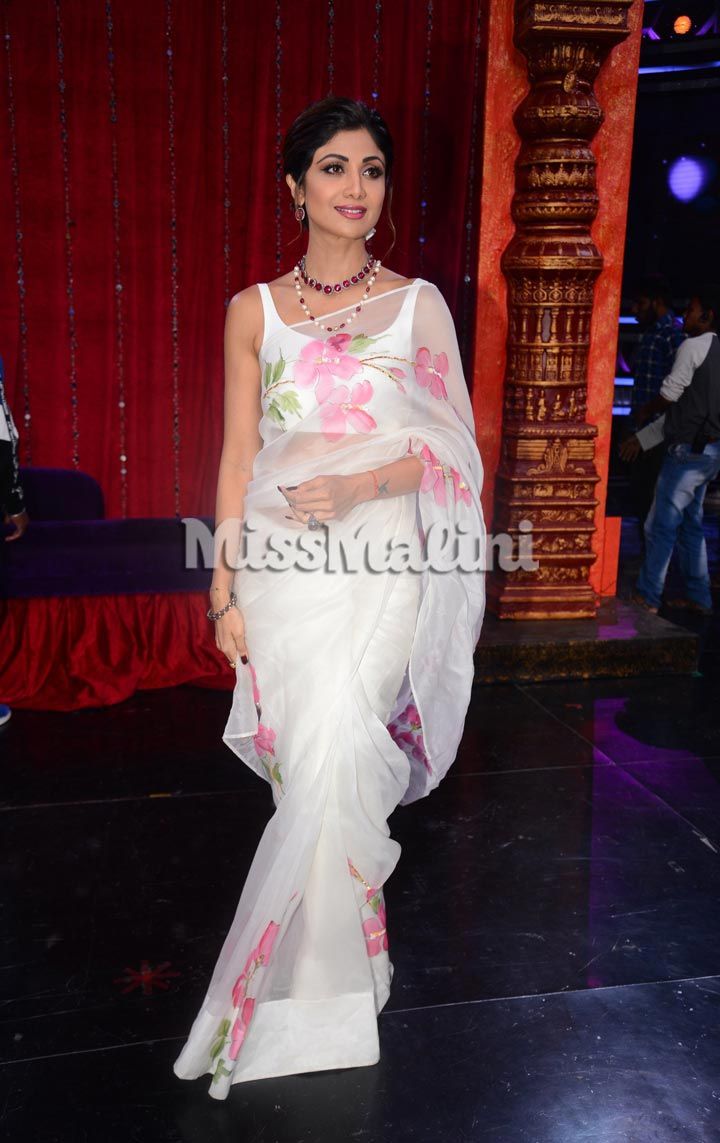 Shilpa Shetty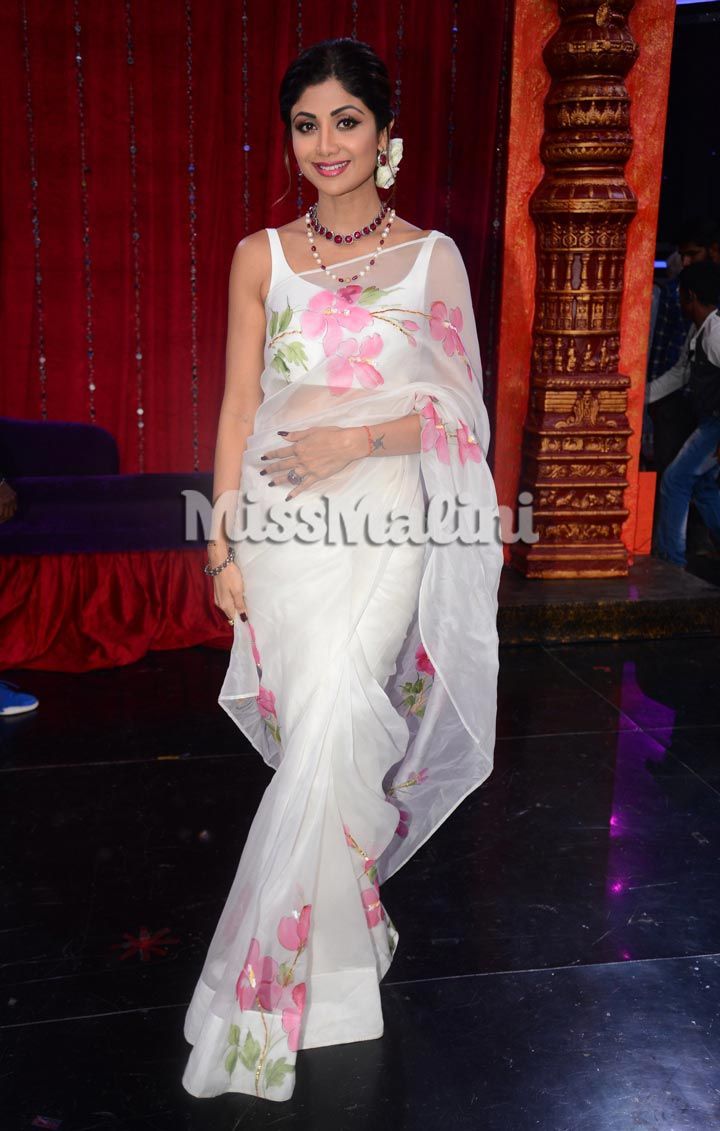 Fashion Takeaway: Wearing sarees in the summer might seem like quite a daunting task but Shilpa's look is showing us how we can do that super easily by choosing to wear breathable materials, light colours and minimal jewellery.
What do you think of her super pretty summer-ready look? Do let us know in the comments below!