With Kalank promotions at its peak, we have seen our fair share of stellar outfits worn by the celebrities. We usually take note of the women from the cast and decode their looks, but this time we're paying special attention to Varun Dhawan's promotional wardrobe too!
We feel that he has a new kind of swag this time around and we love it. It's not in-your-face kind of wackiness but something that looks cool, in general. Celebrity stylist duo Priyanka & Kazim from Team Vainglorious always have a twist to Varun's casual cool look. We're specifically intrigued by the three looks that he sported during Kalank's promotional round. The best part of these looks was that each of them had a unique design element that makes the outfit offbeat.
1. The Ripped Hem Knit Top From Avant Toi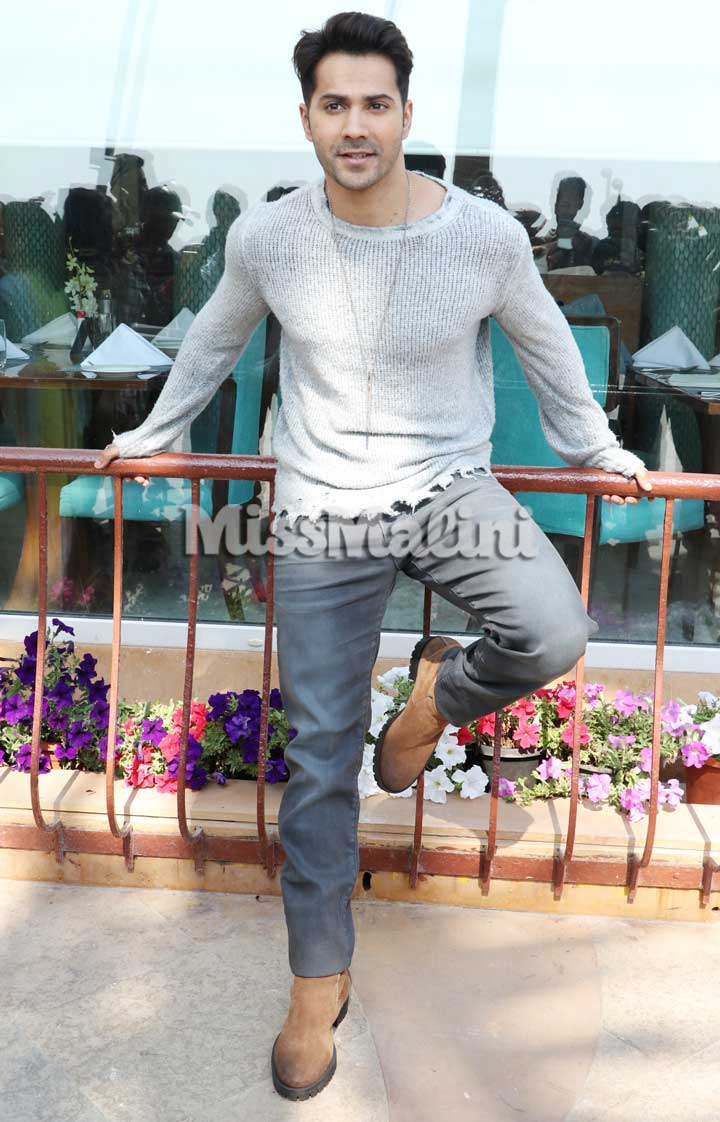 2. Personalised, Hand-Painted Kalank Denim Jacket By Nayna Diya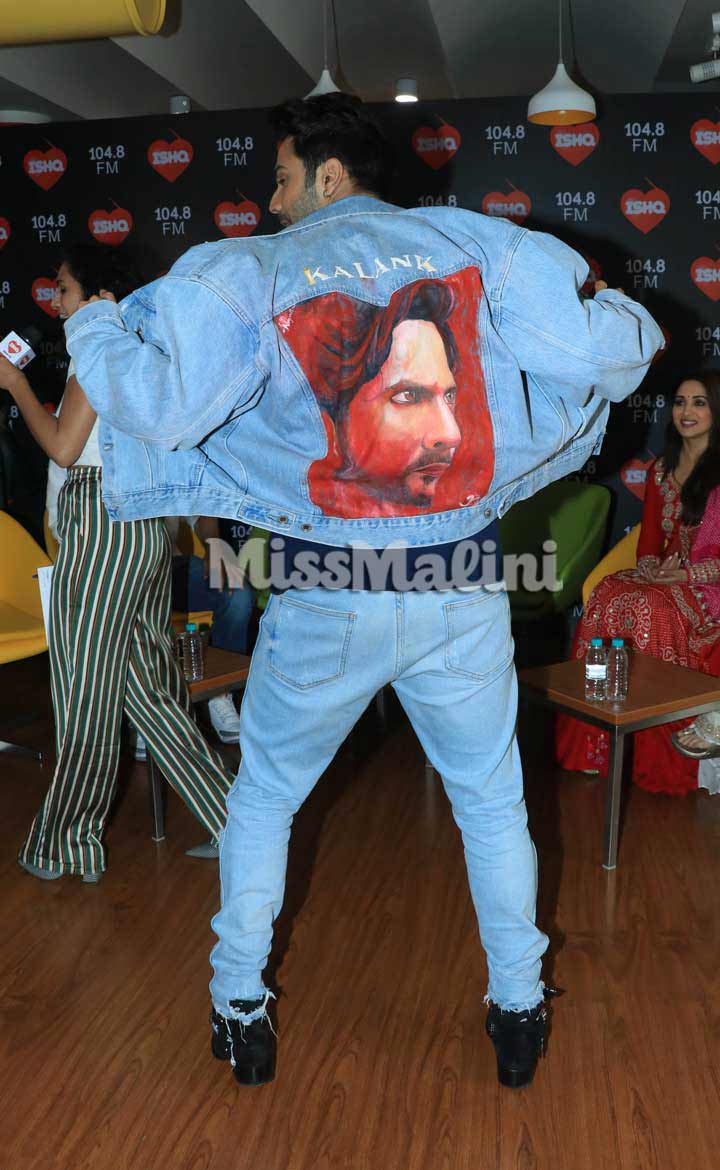 3. Fringed Sleeve Sweatshirt From Alchemist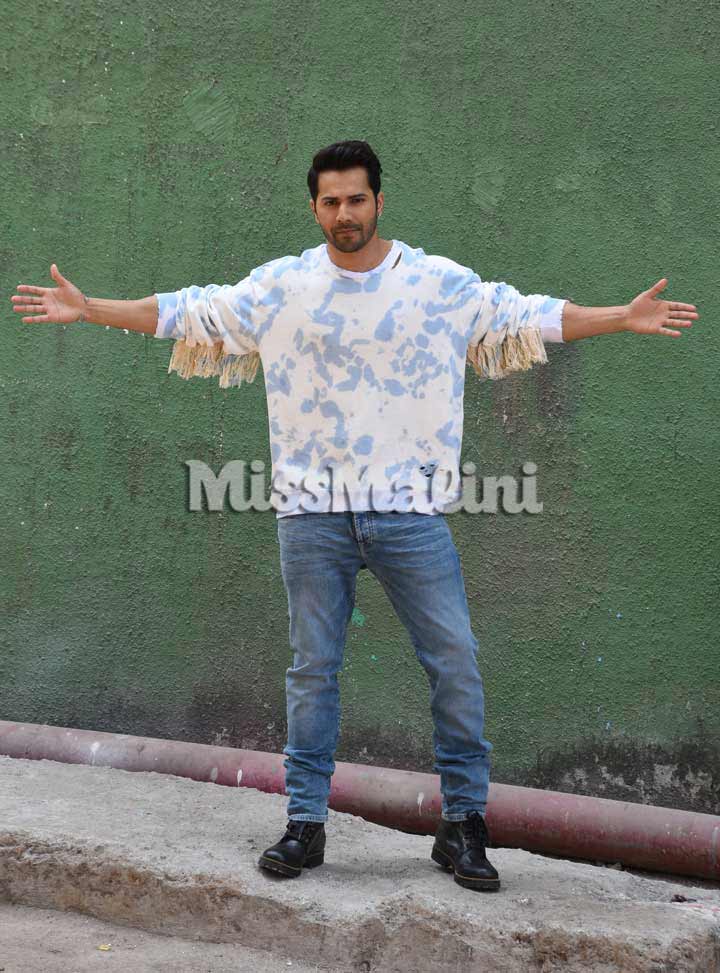 Though it's always the top that's making a statement, Varun's shoe-game is strong too at all his promotional looks.
Fashion Takeaway: If you want to add quirk to your OOTD then introduce an offbeat detail to your outfit. So, it won't look completely outlandish and still look cool.
What did you think of Varun's these looks? Which one of these would you dare to wear?
Follow @missmalinifashion and @missmalinibeauty on Instagram for more updates.