7 Books To Add To Your Reading List For The Summer Holidays
Team Interns , 18 Apr 2019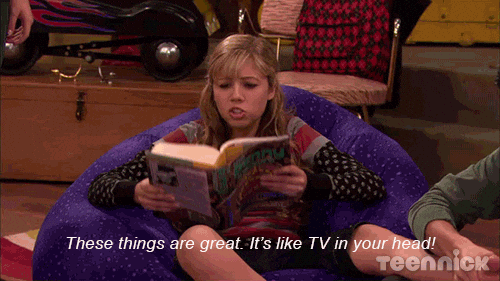 I don't know about you, but curling up with a nice book and a cup of tea sounds like a lit Friday night to me! As a voracious reader myself, I have a long list of must-read books. And IMHO, it's never too early to start looking for your next read and add it to the queue.
On a casual Wednesday morning, I was scrolling through Facebook and I came across a really interesting conversation happening on Malini's Girl Tribe about, you guessed it, books! Words have a major impact on people and books can change lives. So I dove deep into it and found my next reading list thanks to them…
Here are 7 books recommended by Malini's Girl Tribe that I think you will love!
1. The life-changing magic of tidying up by Marie Kondo
"Discard everything that does not spark joy." Yes, we've all seen the Marie Kondo memes… so why not read the book that inspired them? This book takes tidying up to a whole new level where you'll get golden tips on how to organise your living space and it keep it that way for good. The book definitely lives up to it's title.
2. Ikigai—The Japanese Secret To a Long and Happy Life by Hector Garcia & Francesc Miralles
Over the last year I've seen this beautiful blue book in the hands of so many people, I definitely know it's a worthy read judging by its popularity. This book is about the way that the Japanese live, it's also got testimonials from centennials that reveal the secret to living more than 100 years. Sounds almost too good to be true!
3. Maybe Someday by Colleen Hoover
This is one book that will always stay close to my heart. If romance is your genre, then this book should definitely be on your list. Just remember to keep a box of tissues handy because you're in for a roller coaster ride of emotions! Another thing that sets this book apart from any other romance novel, is that it has its own playlist that you need to hear while reading the book, so you'll be able to experience all the feels. 
4. Empire Of Sand by Tasha Suri
This book is set in India during the Mughal era. It's a captivating fantasy story about complicated power relationships with a strong female lead. I'm definitely intrigued! This one's on my reading list for sure.
5. God on a Harley by Joan Brady
Readers have described this book as 'Spiritual with a mix of humour'. If you've had your heart broken multiple times then this book should be a part of your healing process. This book is supposed to encourage you to be your most authentic self and is a reminder that you don't need anyone else to make you happy–your happiness is up to you.
6. The Secret by Rhonda Byrne
The Secret is a book which has gathered a lot of strong reactions, you'll either love it or hate it! Many people claim that this book has changed their lives for the better, while some say the book is vague and nebulous. The only way to judge it is to read it.
7. The Palace Of Illusions by Chitra Banerjee Divakaruni
The way you think of a book can completely change when it's rewritten from another character's point of view. Palace of Illusions is a book based on the Mahabharata, a mythological story but is written from a woman's point of view. It's narrated by Panchaali, the wife of the Pandava Brothers. It's safe to say that this book will make you look at the Mahabharata in a way you couldn't have ever imagined!
I hope this little list of recommendations helped you add some books to your queue as well—I know I'm going to start with The Palace Of Illusions by Chitra Banerjee Divakaruni. What about you? Let me know in the comments below.
Don't forget to follow us at @missmalinilifestyle to never miss a beat!