5 Places You Can Find On The World Map But Can't Really Visit
Suruchi Patwary , 25 Apr 2019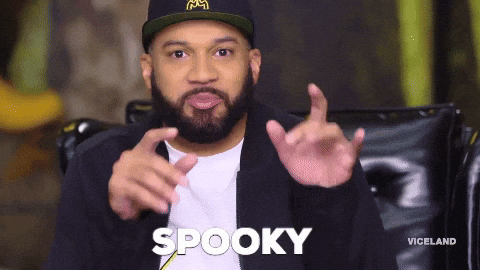 Ever wanted to play the game where you throw darts on a map and just fly to the place where it hits? If yes, then what I am going to tell you next might sound like a bummer! There are some places in the world that you can only visit through google maps, no kidding. And it isn't something that's under our control, as apparently, it is illegal to enter these areas. What could these places possibly hold that's so secretive? Maybe aliens, secret societies or even a teleportation door? The possibilities are endless, TBH!
So, if you're curious about what these places are and where they exist, here's a list of the top 5 places that you definitely shouldn't be trespassing. Read on to find out!
1. Svalbard Global Seed Vault
If you're a designated plant breeder and researcher, you have a better chance of getting the permission to enter it than the rest of the people. Wondering why? Because this vault actually houses more than 250 million crop seeds and is estimated to be worth 9 million dollars. The seeds have been shipped from across worldwide gene banks. The idea behind this vault is to preserve the different crops in case of an Earthly disaster capable of wiping all habitats out!
2. Area 51
Honestly, Area 51 is like America's worst-kept secret! Located in Nevada, it is said to be an alias for a military base and you can spot the huge military airfield at the centre of the base in pictures. But a lot of people believe that that's just not the truth. It is actually believed that UFO and alien research takes place here. This conspiracy was fueled by UFO and alien sightings, which again, cannot be really verified. So, we're not sure who's saying the truth, but it surely is a controversial area that does not let anybody enter the property.
3. Bohemian Grove
If you're a fan of thrilling cult stories, then this place is just the right one for you. Located somewhere in Monte Rio, California, it is spread wide across 2700 acres. This huge land is the property of an art club based in San Francisco called the Bohemian Club. They have a 'ritual' of hosting a three-weekend camp every summer for some of the most powerful people on Earth. I wonder what goes on during those two weeks!
4. Mezhgorye
This one really freaked me out, TBH! Mezhgorye is a small town in Russia which is actually a closed town. Closed towns are those that put restrictions on travel and residency, only allowing those with a special authorisation to visit or stay overnight. And why is this town a closed town? The actual reason isn't clear or revealed but there are many speculations about it. It is believed that the people living there work on a high-class secret program around Mount Yamantaw. But nobody really knows what goes on in Mount Yamantaw. Some think it is a massive warehouse of coal, a repository of Russian valuables, a nuclear program or a safe bunker for a war-like situation.
5. North Sentinel Island
Andaman is home to the North Sentinel Island where an estimated population of 50 to 400 indigenous people lives. They're called the Sentinelese tribe and are known to be one of the most dangerous tribes living on Earth. The Sentinelese tribe is known to be the last people on the planet that are virtually untouched by modern civilization. People who have tried to make contact with them have been met with arrows and stones, so if you're thinking of trespassing this area, I'd suggest you drop that plan right away!
Which one of these places spooked you out the most? Let us know in the comments below.
Don't forget to follow us at @missmalinilifestyle to never miss a beat!