Arjun Kapoor and Malaika Arora have always managed to make headlines ever since the paparazzi started spotting them out on dinners and going on trips together. Both of them haven't said that they are dating each other in so many words. But their social media comments, dinner dates, mini vacays and not to mention Karan Johar's smirking remarks on Koffee With Karan are enough to confirm the news. Lately, the two have been spotted more frequently with each other and with each other friends and family as well.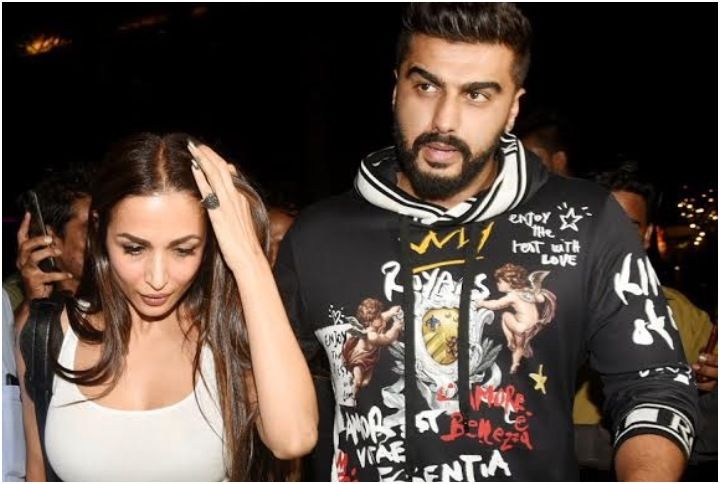 So much that, there were speculations that they will be tying the knot very soon. While Malaika had already brushed it off as mindless speculation by the media, Arjun has finally opened up once and for all about his wedding. In an interview with DNA, he made it clear that people would know when he was getting married. When he was asked whether he was getting married, he replied with a clear no.
He said:
No, I am not. I'm 33 and you have to take my word when I say, I'm in no hurry to get married.
He also talked about how he felt about constant media speculation on his relationship.
The subject of my wedding is not something that I would like to talk about. Frankly, if I was tying the knot, people would know about it. Today, nothing stays or needs to be hidden beyond a point. Speculation is harmless. But I admit, I don't like to respond to it all the time. Also, it gets tiring for the people involved to constantly react. There has been so much gossip on this subject that even the people who earlier tended to believe it are no longer doing so. I don't have anything against anyone.
Talking about marriage, he said that he realizes that it is the marriage season. But for him, marriage is a big commitment and that he would do it only when he is ready. The actor also mentioned that Malaika is very special to him and he has nothing to hide.
I don't have anything to discuss. I have nothing to hide. What the world is seeing, they are seeing. However, I have no desire to justify my personal life beyond a point. It is important to have good people around me and I feel fortunate that I have such individuals in my life.
Like mentioned before, Arjun is often seen hanging out with Malaika's friends too and was questioned about that as well. To which he said, he had been doing that for a long time now and that it's nothing new.
Malaika, Kareena, Amrita and a bunch of us have always been close. I have hung out with them for years on end. It is not in the recent past.
He further added that he has always got along better with people who are older than him because he has always been a mature soul. He also took names of his other friends who he chills with.
Rohit Dhawan, Varun's older brother and Ranbir Kapoor are also close friends. In fact, I hang out with Rohit and Varun. Aarti Shetty is also a dear friend. I don't have too many friends who are my age or younger than me. I've always been a mature soul who bonds better with those who are older.
Well… Arjun has cleared the speculations once and for all by being super transparent and honest. We love that about him.