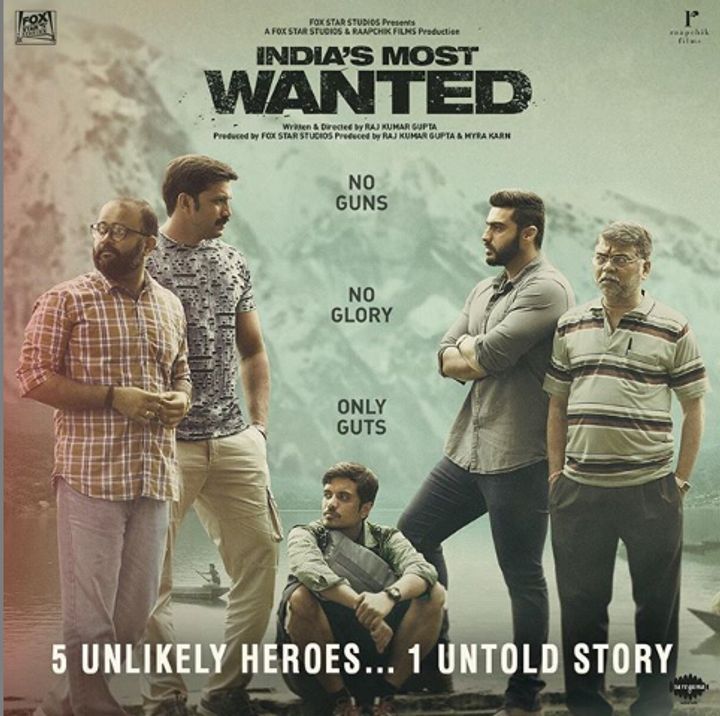 The trailer of Arjun Kapoor's India's Most Wanted looks absolutely thrilling and seems like a promising edge of the seat watch. Directed by Rajkumar Gupta, who has helmed critically acclaimed movies like Aamir (2008), No One Killed Jessica (2011) and Ghanchakkar (2013), it also stars Amrita Puri, and Rajesh Sharma among the rest of the stellar cast. Arjun's smouldering, intense eyes and mysterious persona make him the perfect fit as an undercover agent in the film. His four allies, who seem like a very unlikely mix of characters spanning different age groups also seem like an interesting bunch to look out for!
Here's the trailer:
India's Most Wanted is a tribute to the unsung heroes who put their lives on the line to protect the nation. It is based on the terror attacks orchestrated in 7 major Indian cities between 2007 to 2013, with a total of 52 blasts and 433 people killed. Arjun's character, Prabhat, an undercover agent, goes on a weaponless mission with his team of four atypical spies to hunt down the 'faceless and nameless' terror mastermind whom they address as "India's Osama". The most interesting aspect of the film remains the fact that they swear to find the man responsible for the attacks without firing one single bullet along the way. For a movie based on terrorist attacks, we are very curious to see how they carry that out!
We cannot wait for the film and are excited to see Arjun don this exciting role! What about you guys? Let us know in the comments below.