11 Tiny Tattoo Ideas If You Plan On Getting Inked This Summer
Natasha Patel , 15 May 2019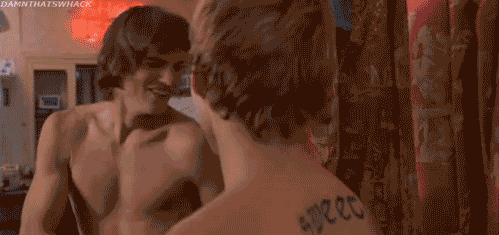 Something I can tell you from experience—tattoos are addictive. But to many, they're a form of expression and art. Chances are, you know someone who has a big Buddha-face tattoo, and someone who has a tattoo of a teeny, tiny star on the inner corner of her wrist. Now, the latter is more my kind vibe. 
Tiny tattoos are smaller, cuter and moreover create a great Instagram picture. While of course, the cost and pain are cut into half as well, tiny tattoos have a sort of charm and aesthetic. I'm sure you've seen celebrities, models and any influencer on social media sport these micro tattoos. And with the gradual shift from bigger, more obvious inks, simple and smaller tattoos are the newest trend.
So, if you've been considering getting one done for yourself (especially now that it's summer and it's all about swimsuit/beach season) but haven't locked down the design, scroll down to check out a few of my favourites…
1. A floral tattoo on the inner side of your finger if you don't want everyone looking at your tattoo.
2. Maybe one on your rib cage if you want to be the only one to see the ink.
3. You can also get a tiny paw ink if you and your doggo share a close bond.
4. If you're not the sentimental kind, and instead want something written down, this cursive font on your hip is just the thing.
5. A sun merging with the waves? Well, this one will be perfect on the inner arm.
6. Something behind the ear is elegant and has a little badass-ness to it, noh?
7. If you're one with nature, opt for something dainty and pretty like this on the inner corner of your ankle.
8. If you're the kind to want to admire and see your tattoo, try something on your finger/thumb.
9. A collar bone ink will get you the "OMG! Love this!" when you end up showing a little skin.
10. Find yourself always texting "k"? Well, here the appropriate tattoo for you!
11. A cute and simple butterfly on the wrist is iconic and one of the most common inks!
Which one will you get?
Follow @missmalinifashion and @missmalinibeauty on Instagram for more updates.