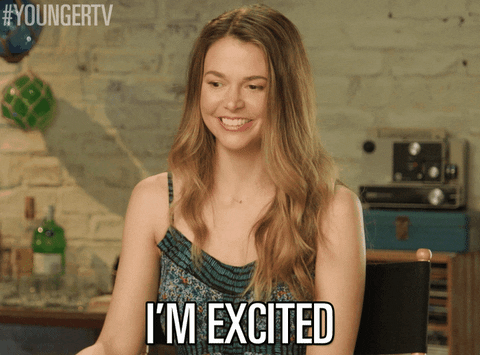 Watching our favourite shows on Netflix is one activity that we millennials absolutely love! It is no surprise that we eagerly anticipate the arrival of so many new TV shows. So, if you're bored with watching reruns of old TV shows because you can't find something new to watch? Don't worry, we got you! Netflix has launched release dates for the upcoming seasons of your favourite shows and we could not be more excited. Moreover, they have also released 6 new TV shows that you must add to your list. Here are the shows we are all waiting…
1. May 31: When They See Us
Based on the true incident that disrupted the lives of the Central Park Five—a group of five innocent Latino and African-American boys from Haarlem, New York, this miniseries will delve into the dark side of the law. Charged with a rape that they didn't commit, this four-part series will explore their trials and interrogations and their fight for justice.
2. June 5: Black Mirror, Season 5
The much awaited season five consisting of three episodes will come out this June 5th. With Miley Cyrus, Anthony Mackie and Andrew Scott starring in the episodes, this season promises a great cast and storylines. This new series comes not long after the release of Black Mirror's interactive, choose-your-own-adventure episode, Bandersnatch.
3. June 7: Designated Survivor, Season 3
As evident in the trailer, the third season will revolve around Tom Kirkman's bid for re-election. This season's tagline being, 'Democracy, as we know it, will hang in the balance', itself elicits major suspense.
4. July 4: Stranger Things, Season 3
Everyone's favourite science fiction horror series is coming back after an extended break. This season will see the kids of Hawkins, Indiana growing up, nevertheless, the terrors of the upside-down world still haunt the town.
5. July 19: Money Heist, Season 3
The Spanish-language drama, La Case De Papel, or Money Heist in the English markets, is set to come out with its third season this July. With a nail-biting Netflix announcement, we can expect more action and suspense coming up.
What are your thoughts on these shows? Any that made your list for this summer? Let us know in the comments below!
Don't forget to follow us at @missmalinilifestyle to never miss a beat!