How To: Make The Perfect Restaurant-Style Paneer Chilli At Home
Suruchi Patwary , 24 May 2019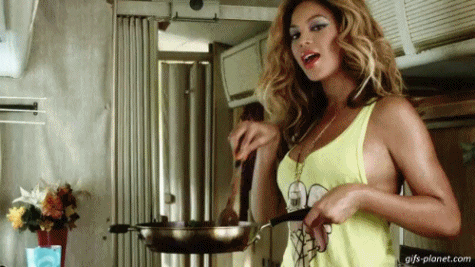 Ever crave for restaurant food but don't want to eat take-away food at the same time? Well, I struggle with this feeling so often and it makes me wish I knew how to cook my favourite restaurant dishes at home. If you feel the same way as me, then today is your lucky day. Vidhi Doshi a.k.a @Ramenhairedgirl just shared an easy-peasy recipe to make the perfect restaurant style paneer chilly at home and you'll thank her later! Read on to fix your weekend menu.
What You'll Need
200 grams of cubed paneer
1/2 cup maida 
3 tbsps corn flour 
Salt and pepper to taste
Oil for deep frying 
2 tbsps oil
2 tbsps finely chopped garlic 
1/2 tsp finely chopped ginger 
3 slit green chillies 
4 Kashmiri red chillies with tops and seeds removed
1/2 inch piece of ginger 
1 cubed onion and layers separated
1 cubed capsicum 
2 tbsp good quality light soy sauce OR 1 tbsp dark soy sauce 
1/2 tsp sugar 
A splash of vinegar 
1 tbsp ketchup (optional) 
2 tsp cornflour mixed with 3 tbsp water
1/4 cup spring onion greens
Here's How You Can Put It All Together
Step 1: Mix the maida, corn flour, salt, and pepper in a deep bowl. Add water little by a little while mixing as you go to get a slightly thick batter. It should stick to the paneer but should not form a very thick layer over it.
Step 2: Drop one piece of paneer at a time into the batter. Use a fork to remove the excess batter off the paneer and deep fry it till it turns slightly golden and crispy.
Step 3: Drain the excess oil by shifting the fried paneer pieces on an absorbent paper and keep aside.
Step 4: Take the soaked chillies and the ginger piece, add 2-3 tbsp water to it and grind it into a smooth paste. Keep this paste aside.
Step 5: Heat 2 tbsp oil in a wok or a deep non-stick pan on a high flame and add the chopped ginger, garlic, and green chillies in it.
Step 6: Sauté for a few seconds and then add the chilli paste. Since we have used Kashmiri red chillies, they are not really spicy.
Step 7: Sauté till the oil starts leaving from the sides. It will take approximately 2-3 minutes. Meanwhile, stir it occasionally. If the heat is too high, lower it to a medium flame.
Step 8: Remove the chilli paste and keep aside. In the same pan, add 2 more teaspoons of oil, add the onions and sauté it on a high flame for 1 minute.
Step 9: Now add the capsicum and sauté for a couple more minutes but do not let it overcook. Now add the chilli-garlic paste, sugar, soy sauce, salt, pepper, vinegar, 1/2 cup water, and mix it all well. Cook it for 1 minute. You can also add a little bit of ketchup if you feel like. You can even add some Ajinomoto at this point.
Step 10: Now add the 2 tsp of cornflour with 3 tbsp of water. As cornflour doesn't dissolve in water, mix it once more before adding this paste to the veggies mixture on the pan.
Step 11: While adding the cornflour paste, keep stirring and mixing it or else it will lump up. Cook till the mixture is thickened and glossy.
Step 12: Now add the paneer and spring onion greens and mix it well. Cook this for 1-2 minutes and serve it hot!
Wasn't that a super easy guide? Well, we'd love to see you guys try this recipe for yourself and let us know in the comments below how it turned out!
Don't forget to follow us at @missmalinilifestyle to never miss a beat!