FAQs, Myths & Facts About Chocolate—Answered!
Suruchi Patwary , 28 May 2019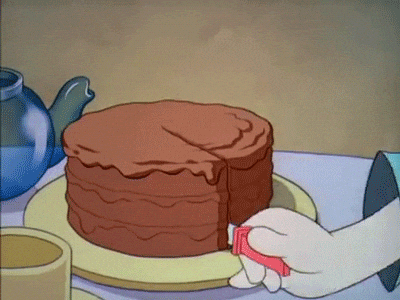 Are you a fan of desserts, chocolates and all things sweet? Then this read is for you!
Indulging in sweet delicacies is not an activity, it's an experience! And since I have a major sweet tooth, I love trying out different types of desserts whenever I can. Recently, I had the opportunity to taste some of the best desserts created by Toshin Shetty, Founder & Chocolatier at TOSHIN Patisserie and also ask him a few questions we've all been wanting to know about. So, read on to find out what the expert has to say about chocolate, desserts, and more!
Excerpt:
What made you want to join the FnB industry?
My father gifted me a Chef's apron when I was ten years old. That is when I knew I wanted to do something in the hospitality industry. I come from a family of restaurateurs who have over time delivered only the best consistently, be it with 'Ankur – The Coastal Bistro, Fort' or 'Ivy Restaurants & Banquets, Chembur'.

I knew I would get into the restaurant industry, something that was ingrained in me as a child, but I also knew I wanted to and had to carve a niche for myself which is when I took a different road and decided to explore the confectionary industry.

I did my Post graduation from Le Cordon Bleu after which I travelled and trained extensively to get my palate accustomed to the different flavours and learn the techniques used globally. I also wanted to figure out how I could infuse all that with the Indian palate and the new offerings I could provide. This experience changed my outlook on the desserts that are available currently in India, which is what prompted me to introduce it to flavours that teleport you to a different, happier time, just the way I had experienced it. To craft that myself and bring it to my people is what pushes me each day to keep trying to perfect each product.
What's the one thing that sets your venture apart from the rest?
Our products are artisanal, made from the finest chocolates and each piece is handcrafted which is what sets us apart. Most ingredients are specially imported, keeping in mind the flavours required for each product. The rest of the ingredients are grown in my farmhouse in Mangalore and then brought to my kitchen.

I love experimenting in the kitchen and that's something I could do every day for the rest of my life. Creating unique combinations of ingredients comes naturally to me, and as a result, I have been able to successfully create products with flavor combinations that nobody would think of using together. I think that is what sets TOSHIN Patisserie apart.
Do you plan on growing your brand into something more than a patisserie?
Growth is not an option, it is the only way forward and I believe in constantly innovating my brand and myself. We are currently a patisserie but offer a lot more than just the definition of a patisserie.

We have lots of interesting plans for the future which we are currently working towards. I will soon be in a position to talk about them. Expansion plans include launching more stores at strategic locations in the city as well as to other cities within India. We already have a steady clientele across the globe, including Paris and London, and expanding into the international markets is definitely on the charts in the long run.
Since you are a chocolatier, what are some of the most common myths about chocolate that you would like to bust?
Myth: Cacao and chocolate is the same thing.

Fact: Cacao is the seed of a pod. The cacao bean, the rawest form of chocolate, can be harvested and consumed directly (cacao), roasted and turned into powder (cocoa) or made into chocolate.

Myth: Chocolate is high in caffeine and is bad for the heart.

Fact: Chocolate does contain caffeine but in very small amounts. Tea and coffee are richer in caffeine than chocolate. The production process of chocolate lowers the effect of caffeine due to the mixture of cocoa with other ingredients. The European Society of Cardiology ran research and showed that cocoa beans contain polyphenols, which are organic chemicals and are actually beneficial for the heart and prevents heart attacks by simplifying the circulation of blood. Dark chocolate has the highest quantity of cocoa beans thus the best type of chocolate for the heart.

Myth: White chocolate is chocolate without the colouring.

Fact: White chocolate is a confection made from sugar, vanilla, dairy fat, cocoa butter and it doesn't contain cocoa solids. It is the cocoa solids that gives a natural colour to the chocolate, which is not used while making white chocolate.
What is the market of chocolate in India like?
While studying and travelling internationally, I realized there was a huge gap in artisanal chocolates market in India that needed to be filled. This may seem recent but it has been there for a while which may also be one of the reasons why when someone used to travel abroad they brought back chocolates since so many options were never available in India. Moreover, with people travelling so much more and with the advent of social media, there is a lot of knowledge about everything that is available globally.

This applies to trends as well as the kind of products available. They've has opened up the demand for such a market in India for products at par, if not better, than existing products globally. For example—trends such as baby showers that weren't too common earlier are now becoming more common. And one of their main highlights is the beautifully decorated cake. As such, India still has a long way to go in terms of the kind of products it has been used to.
Does chocolate have any health benefits that not many know of? If yes, what are they?
Chocolate is proven to be rich in magnesium, iron, zinc, and copper. Dark chocolate is considered to be a heart attack preventer, stress reliever, brain stimulator, and acts as anticancer. However, the rule of moderation always applies to everything, and chocolate is no exception.
What's the one chocolate pairing mistake that everyone makes?
There is no one mistake as such. It is subjective. No one thought matcha or avocado would go well with chocolate but it does. The art lies in balancing the unique flavor combinations with the right quantity and type of chocolate used.