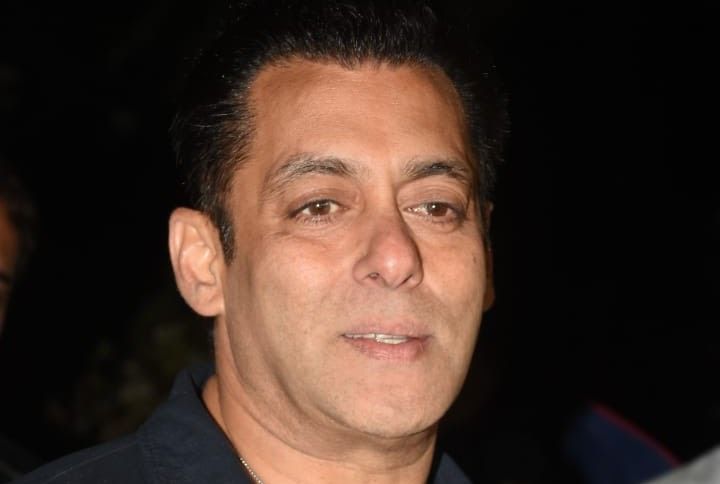 Salman Khan is on a roll nowadays as he is busy promoting his Eid release – Bharat. The buzz around the film is on an all-time high as fans are pumped to watch Sallu Bhai in all his different avatars in the film. The craze for a Salman Khan film is still like it was a decade ago. The Superstar has maintained his position in the industry no doubt and is one actor who almost always sure to deliver a 100-200 crore film because of his immense fan base.
Talking about his superstar status and his long run in the business, he mentioned at a recent press meet that stardom isn't easy to sustain and that not many people can maintain the sort of position that he and his colleagues like Shah Rukh Khan, Aamir Khan and Akshay Kumar have maintained through their run in the business. He also mentioned that it'll be around 30-35 years until his stardom wears off.
Here's what he said:
It (stardom) will always fade away. It's a huge task to keep it going for such a long time. In fact, I think Shah Rukh (Khan), myself, Aamir (Khan), Akki (Akshay Kumar), we are the only ones who've been able to pull it off for such a long time. And we will try our best to keep it going for another few years. I know of superstars...jinka phir later on jaake box-office collection 8-10% aata hai. So that is going to happen to us as well. But I don't think it has started yet.
When quipped about how Aamir stated that his box office standing will not be the same as it is now in a few years, Salman said, "There is a long time for it to fade off. I think a few years more, 30-35 years."
Bharat is 10 days away from release and the lead cast are promoting the film in full swing. Katrina Kaif is the female lead in the film and has also been getting a lot of love for her look as the desi government official in the 70's.  Sallu and Kat's pairing is something fans look forward to each time, and this time it's only higher if not anything else! Priyanka Chopra is also a very hot topic of discussion among fans, and Salman, who was quite open about his views on her walking out of the film.
We sure are excited to watch Bharat this Eid!