15 Of The Best Girls' Night Movies Of All Time
Dhruvi Modi , 01 Jun 2019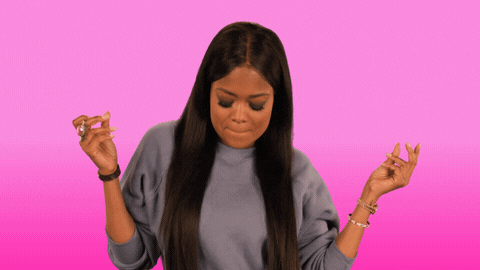 Popcorn? Check. DIY Face Masks? Check. Cute PJs? Check. Your best friends? Check. Now the next step is obviously to find the perfect chick flick that will complete this girls night! So, here is a list of 15 all-time favourite movies to watch on a girls' night, whether you want to cry over a heartbreak or laugh through the evening…
1. Crazy Rich Asians
There's a reason why this movie was on everyone's must-watch list in 2018. It will pull on your heart's strings, and make you wish you had your very own Nick Young… drrrooolll.
2. The Notebook
https://www.instagram.com/p/ByHXzqsH2Lj/
Teenagers in love torn apart by the girl's obscenely rich parents…now that sounds very Bollywood, amirite? Well, this whole movie is full of cute surprises and tugs at the very last of your tear duct. Make sure to have some tissues handy.
3. Mean Girls
https://www.instagram.com/p/ByJNbEfgAZI/
High school, rich kids and some mean, mean girls! This movie will take you back into the times of petty crushes, proms and burn books. Proceed with caution.
4. 13 Going On 30
Ever wish you could just skip forward to when you're 30, with the love of your life, and escape the brutal reality of school? Well, that's what Jenna wishes for… and trouble (and love) ensues.
5. 10 Things I Hate About You
https://www.instagram.com/p/Bx6SOtkBsfP/
Loosely based off of Shakespeares' Taming of the Shrew, a boy with cigarettes and tattoos, a girl with a temper very high, this modern day love story is one for the books.
6. 27 Dresses
https://www.instagram.com/p/BwiQCg5Fz6j/
Ah, unrequited love! This story is about finding your true love, but also finding yourself (and 27 other dresses) along the way. A tear-jerker, nonetheless.
7. The Holiday
Ever wanted to escape your small city and go somewhere far, far away? Two girls reeling from heartbreak find love, happiness, and meaning when they switch houses for Christmas. This one is a must-watch!
8. No Strings Attached
Yep, the famous "You said no flowers" scene is from this very cute and romantic movie. Ashton Kutcher's character makes you want to find a guy just as sweet and romantic as him! Plus, which guy nowadays makes you a period playlist, amirite?
9. Letters To Juliet
What if life did indeed give you a second chance at love? This sweet love story is set in the Italian countryside, and qualifies as one of the best rom-coms I've seen!
10. Friends With Benefits
Friends. Sex. Love. This movie has it all. True to its name, it portrays the highs and lows of falling in love, when you both made a promise not to…
11. How To Lose A Guy In 10 Days
Bets, Articles, Love… we see the main characters fall for each other despite their circumstances. And what can stand in the way of true love?
12. A Walk To Remember
A true tear-jerker, this opposites-attract love story will make you cry your eyeballs out. We all want a guy like Landon, don't we?
13. The Devil Wears Prada
https://www.instagram.com/p/ByIorotAjBY/
It's a story of a determined and smart college graduate learning how to navigate her life in New York City. Meryl Streep and Anne Hathway blow us away with their excellent performances onscreen.
14. She's The Man
Comedy ensues when a young girl decides to take her twin brother's place at his school's football game, going undercover as him. A lot of locker room talk, tampons in noses, and shirtless Channing Tatum happen in this hilarious movie.
15. The Ugly Truth
What starts off as total hatred, slowly smoulders into love. Can two complete opposites find love? Who will win? A must-watch for all believers in true love.
So here you have it! 15 of the best girls' night movies ever made that will make your evening with your besties fun. Do you have any more suggestions? Let us know in the comments below!
Don't forget to follow @missmalinilifestyle to never miss a beat.