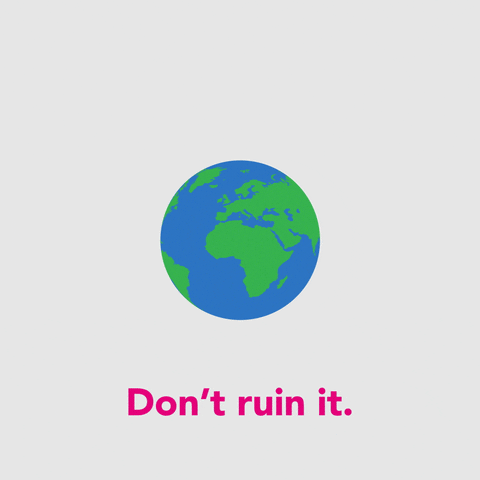 'It's just one plastic bottle, that's not going to make much of a difference" is what goes through everyone's minds whenever we discard something that's harmful to the environment. It's an undeniable truth, that even the smallest of our actions have a huge impact on our environment. While talking about sustainability, recycling, and reducing our carbon footprint, we neglect to factor in the products we use for our personal care.
The beauty industry is still lagging behind others when it comes to sustainable packaging and using ethical ingredients. With global warming on the rise, it is our responsibility as smart consumers to adopt a sustainable lifestyle. Just by switching to more sustainable beauty brands, you can reduce your carbon footprint drastically!
On the occasion of World Environment Day, I wanted to share with you some of my favourite sustainable and natural beauty products:
1. Satliva
If you've always wanted to try CBD products, then start by using products from this brand. Satliva uses hemp seed oil which has fatty acids, proteins, 21 amino acids and many other nutrients that are extremely beneficial for your skin, hair and scalp. I've personally tried their avocado and hemp body soap and I have definitely noticed a difference in the texture of my skin. I would definitely recommend this brand. What makes me love this brand even more, is that they don't use plastic in their packaging!
2. Kama Ayurveda
Kama Ayurveda is known for its authentic Ayurvedic products which are 100% vegetarian, cruelty-free and free of artificial colours and fragrances. Many of their products have received awards and recognition from various pioneers of the beauty industry.
3. Neemli Naturals
This humble wellness brand uses sustainably sourced ingredients, that are also environmentally friendly and vegan. Their products are made in small batches and are made without toxic ingredients like petroleum, parabens, mineral oils etc. I've really been looking forward to trying out products from this brand and the fact that they don't use plastic for their packaging has tempted me even more!
4. Soulflower
If you're looking for something that is 100% natural with aromatherapy benefits, try out products from Soulflower. Just with one use, you'll be able to tell that the ingredients are of the highest quality. I've personally tried their essentials oils and I've had a very good experience using them!
5. The Body Shop
Last but not least, everyone's favourite bath and body shop. The Body Shop uses ingredients from fair trade and their products are 100% vegetarian and cruelty-free. If you're a person with dry skin, I highly recommend trying their body yoghurts; they're absolutely life changing!
Are you inspired to live a more sustainable life?
Follow @missmalinibeauty on Instagram for more updates.