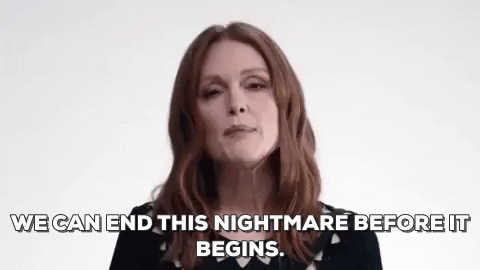 Glaciers are melting. Sea levels are rising. Forests are decreasing. Wildlife is dwindling. Our planet is dying. Thus, it is as sad, and disheartening as it sounds. Alas, human beings' affair with the planet started a million years ago, and has culminated in the demise of innumerable flora and fauna, and at what cost? The environment comprises of everything Mother Nature has to offer: from the snow-capped mountains to freshwater bodies, to forests and animals as well. Therefore, when the mere existence of these crucial entities is threatened, the blame is often, and rightfully, placed on human wrongdoings. Although, inadvertently, yet our habits—be it consuming meat and dairy, littering and wasting paper, taking long showers, driving every day to work—all have a negative impact on our environment. Thus, the alarming question that one must always ask is: Will the action I am going to take have repercussions on the environment and how can I prevent that?
So, it is World Environment Day today and in order to understand more about the gravity of the damage that has been done to the environment, here are 6 documentaries that will open your eyes to this cause…
1. Our Planet
Produced in partnership with World Wildlife Fund, this eight-part docuseries unravels the natural wonders of our world. It showcases the diversity that exists among habitats, from the remote Arctic wilderness to the jungles of South America.
2. Chasing Coral
This series dives into the rapid depletion of the underwater corals, where scientists unmask the truth behind the mysterious, yet untimely, demise of these corals. So, how can we help? Watch on to know…
3. Explained, Episode 19: The World Water Crisis
Scientists explain the reality behind the world's water crisis, giving us tips and clues on how to use water more sparingly. Thus, we get a generous insight into cities that are living on bare minimum water reservoirs.
4. Terra
https://www.instagram.com/p/BwP6ImPAFvV/
This documentary details the relationship between human beings and nature, co-existing side by side. Humans are becoming more, and more isolated from their surroundings, and here's how…
5.  Mission Blue
Led by famous oceanographer, Sylvia Earle, inspired one and all to explore and protect the oceans, and prevent humans from polluting it even further.
6. A Plastic Ocean
Similar to Mission Blue above, we see Craig Leeson explore the darkest depths of the oceans, completely polluted by mankind. We see the effect our actions have on marine life and their saddened and rapid demise.
So, which of these Netflix documentaries will you watch first and do you have any other recommendations? Let us know in the comments below.
For more updates, follow @missmalinilifestyle.